Best Home Remedies To Get Rid Of Skin Problems Naturally
Are you looking for some home remedies to get rid of skin-related problems naturally? Breakouts on the skin can be caused due to a number of reasons such as pollution or stress. Most teenagers have acne and pimples on their face, and this is caused due to hormonal changes.
Here are five videos featuring various reasons that can cause skin problems and tips on how to deal with them. Check them out!
1. How To Improve Blood Circulation
We all are aware that improper blood circulation can affect our health, but not many of us are aware of the fact that it can affect the condition of the skin adversely too.
When your skin doesn't get adequate amounts of oxygenated blood, you may start noticing discoloration on your face. Thus, it is very important to ensure that there is good blood circulation in your body. Here is a video featuring how you can improve your blood circulation using natural home remedies. Watch the video below and learn more about it.
2. 3 Best Home Remedies To Cure An Upset Stomach & Stomach Pain
Girls who suffer from acne and pimples are usually so lost in trying to cure them that they totally forget to think about the root cause of these continuous breakouts on their skin. It is not always the fault of cosmetic products that these skin problems arise. Issues in the gut can also lead to acne as there is a link between gut health and skin health.
So, it is very important to cure an upset stomach. Here is a video featuring three best home remedies that can help cure an upset stomach and eliminate stomach pain. Watch the video below and get rid of stomach-related problems.
3. 2 Best Natural Home Remedies For Stress Relief
Emotions have a very powerful impact on our skin, and since the skin on our face is very sensitive and reactive, it can lead to breakouts.
Excessive stress is not at all good for health as it can cause an increase in blood flow by expanding the capillaries. This, in turn, makes the skin red and inflamed. Dealing with stress can be extremely hard, but tackling it is also very important. Here, we are sharing a video on two best natural home remedies that help in relieving stress.
Watch the video below and fight that stress.
4. 3 Effective Home Remedies To Get Rid Of Dull Skin
Dull skin often looks aged, dry, and lifeless. It is caused due to factors like pollution, allergies, hormonal changes, overexposure to the sun, or stress. Most of the time, dead cells get accumulated on the skin, leading to dullness.
Home remedies can be considered as one of the best options to regain the skin's glow. Here is a video on three effective home remedies that can help get rid of dull skin on the face. Watch the video below and learn more about them.
5. 3 Home Remedies To Get Rid Of Wrinkles On Face And Under Eyes
Wrinkles are definitely the sign of aging and we cannot actually defy this biological process. However, we can try to slow it down. Some factors such as exposure to UV rays and free radicals can speed up the process and wrinkles can start appearing on the skin prematurely.
To get rid of these wrinkles, many women prefer to go for cosmetic treatments such as Botox injections or dermal fillers. However, instead of investing several bucks in these treatments, you can rely on home remedies. Here is a video featuring three home remedies that will help you to get rid of wrinkles from your face. Watch the video to learn more about them.
The following two tabs change content below.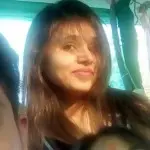 Latest posts by Jyotsana Rao (see all)