This Is How You Can Get Dewy Skin Naturally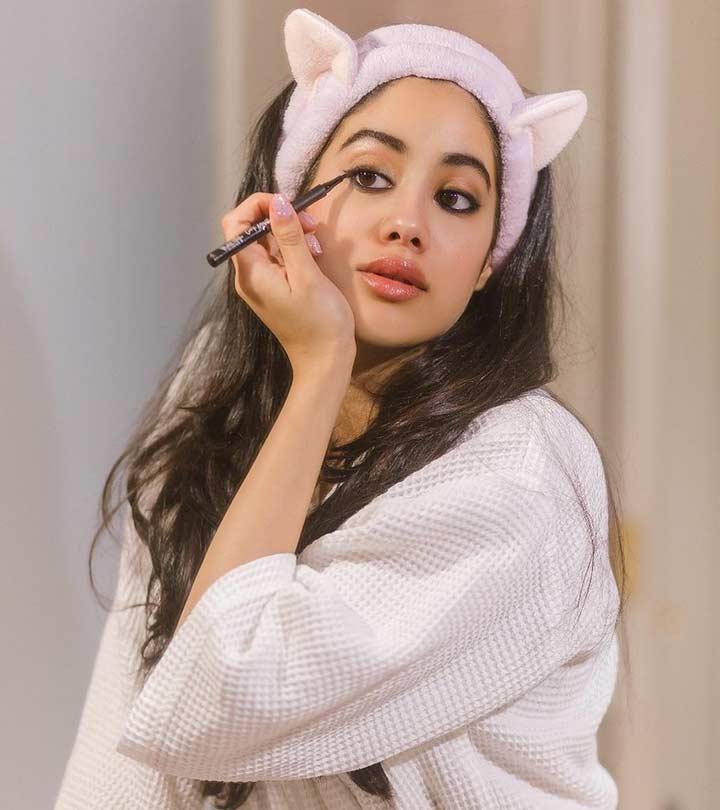 If there is one makeup trend which always tops the trending list, it has to be that "just-out-of-the-shower" makeup look, which we generally know of as "dewy look." Everybody these days want to have that dewy, luminous finish on their skin. If you glance at the images of all those beautiful women who've walked the red carpet at Cannes (a French film festival) this year, you'll notice that a majority of them opted for a dewy makeup finish to go with their ooh-la-la outfits! Of course, they've access to the world-renowned makeup artists who worked their magic on them, but we certainly can't take that route to achieve the same results, can we?
But then, who said that makeup is the only way to get dewy skin here? Sure, there are a gazillion makeup products and a zillion makeup tutorials that'll help you get that dewy finish, but at times, the answers can be found in simple solutions as well. Here are a few natural ways through which you can get that dewy skin, and up your #skingoals. Take a look.
1. Drink Lots Of Water
Just drink up dear ladies! Always remember that water is your best friend. Fill that water bottle of yours and carry it with you, wherever you go. Just stay hydrated! Drinking enough water every day will soon start having positive effects on your skin. Your skin will become more radiant and start glowing once your body is hydrated with enough water. There's nothing quite like it — the natural glow!
2. Make SPF Your Best Outdoor Friend
We can never stop stressing on this. Applying sunscreen, which comes equipped with an SPF of at least 30 or more, is a guaranteed way of protecting your luminous skin against all the harmful UV rays of the sun. Making this a part of your everyday skincare routine will prepare your skin to fight skin problems like pigmentation, wrinkles, etc in the future. Make SPF your best friend every time you step outside. Wear it today, tomorrow, and for the rest of your life (we're serious).
3. Get Yourself Enough Nap Time
We all know the CTM (cleansing, toning, and moisturizing) rule for taking care of our skin, don't we? Another crucial step towards achieving beautiful, dewy-looking skin is to get enough shut-eye time. Your skin repairs and replenishes itself while you sleep. Sleep well and see how your skin glows every morning.
4. Learn To Exfoliate
Exfoliating your skin gives more than just one benefit. It not only helps you get rid of the dead skin cells, it even unclogs your pores, gives your fresh new cells a chance to say hello to the world. It doesn't end here, applying skincare products after exfoliating skin also helps them penetrate your skin better, and do their work more efficiently.
5. Pamper Your Skin With Hydrating Masks
The secret to dewy skin is hydration. While drinking water is more than enough for this, for instant dewy looks, consider applying a hydrating mask on your face. This will leave your skin looking fresh and radiant. You'll find plenty of Korean sheet masks online. Buy them!
You can apply these masks and go about your household chores hassle-free. These masks are very relaxing and are made with a variety of natural ingredients.
6. Use Extra Virgin Coconut Oil For Natural Highlighting
You must've heard of Huda Kattan, the face behind Huda Beauty. She swears by using virgin coconut oil every time she wants to have a dewy look. She says that coconut oil is the best natural highlighter out there for skin (1). From smooth tresses to smooth skin, and white teeth, this coconut oil has been heralded as a natural beauty care hack, for centuries now. Just dab some onto your fingers and apply it on your cheekbones or wherever you want that shiny glow.
7. Include Retinol As A New Member Of Your Skincare Family
You must've heard everyone rave about how good retinol is for our skin. Retinol belongs to the family of vitamin A derivatives. It fades dark spots and blemishes, thereby preventing breakouts. It also reduces the appearance of fine lines and wrinkles and helps even out the skin's texture. However, always consult a dermatologist first, get a prescription for using Retin-A, and only then start using it.
8. Follow A Balanced, Healthy Diet
Cut down your sugar, dairy, and deep fried food intake. Say no to processed foods too. You see, our body is a reflection of what's inside it. Feed the body with healthy food and the positive effects of that are bound to reflect on your skin. Eat mindfully and for extra nutrition, you can always have supplements for vitamin C, vitamin E, zinc, iron, etc.
If you religiously follow these and incorporate them into your beauty regimen, your skin will be left with a glossy finish, and a rosy glow. If you have any other tips to add on here, leave them in the comments section below.
Banner Image Credits: janhvikapoo/ Instagram
The following two tabs change content below.