Bed Sheets: How Often Do They Need Washing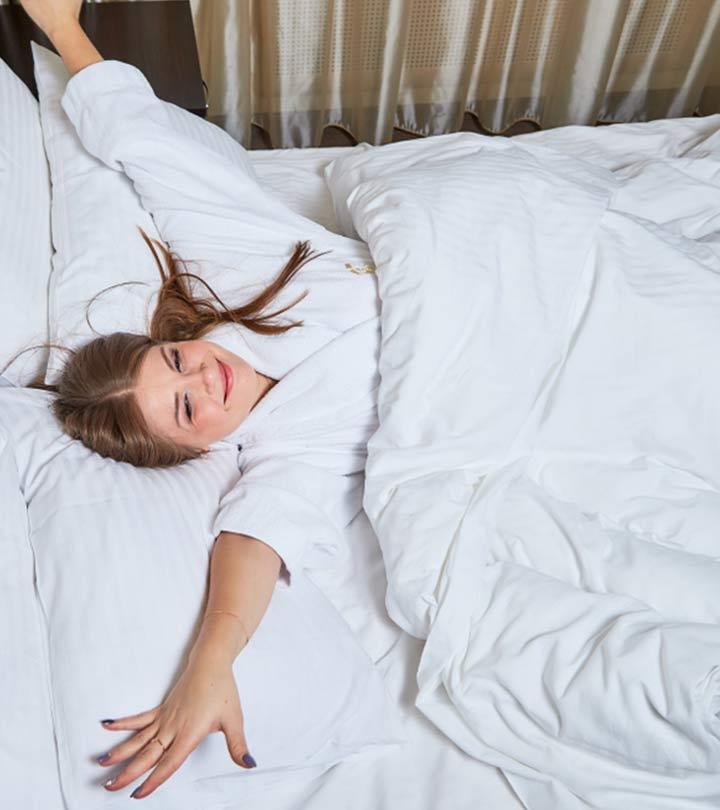 Picture this. After a long and tiring day, you go back home, take a hot shower, eat your dinner and walk into your bedroom. There, waiting for you is your bed, wrapped in neat and fresh sheets. That is probably what salvation looks like. However, to keep that sheet as fresh and clean as that, it needs to be washed often. This is primarily to keep away filth and odor out of it. But, when it comes to bed sheets, there is more than meets the eye. There could be bacterial growth owing to the sweat and moisture, in addition to dirt that comes from your feet. Against this backdrop, one of the most common questions that run in many of our minds is "how often do bed sheets need to be washed?", and in this article, we address that query.
First things first. It is usually considered that washing your sheets every once in two weeks is ideal for a clean and hygienic sleeping environment. This is predominantly to get rid of the dirt and foul smell on the place you sleep in every day.
However, this may slightly vary from person to person. If you are more likely to sweat a lot, then chances are bright that once in two weeks won't suffice. It may have to be washed every week. Also, if you have just recovered from sickness, particularly an infectious one, then you will have to wash your bed and pillow cover right away.
In addition to these factors, other external factors may also play an important role in deciding how often the sheets need to be washed.
One is clearly if you eat in your bed. Some people love nothing more than carrying a snack to bed as they watch their favorite show or play a game. However, there may be times when food residue remains on the bed and that is not something you would want to sleep on. So, wash it at least once a week to ensure that it does not accumulate dirt.
Another factor that is critical in sheet washing frequency is the number of people sharing the bed. Goes without a say, that a shared bed is twice as likely to get dirty as a single user bed. You might want to change your sheets at least twice a week if you share the bed with your friend, partner or your four-legged buddy.
Now, this won't come as a surprise, but, the last activity you are involved in may also be important in how often your sheets are washed. If you exercise at night and not shower before bed, you may have to wash your sheets more often. Not just exercise, but also if you have been playing a sport or just had a long outdoor day, then this thumb rule holds. Since your exposure to dirt, germs and possible allergens are higher when you are outdoors, not taking a shower before bed may be a bad idea.
Age may also be an important stakeholder in the freshness of your bed sheets. That being said, sheets used by infants may need to be changed nearly twice as frequently as adults. However, this does not change as the kids get older. As the little ones grow, they remain closer to the ground too long to not get dirty. Besides, all the playing, running around and even laughing can possibly increase their perspiration. In such cases, you may find it advisable to change their bed sheets at least once in two days. It may seem like a lot of work. However, think of all the germs. That should change your mind. For adolescent and young adults, the reason to wash more often could be beyond just perspiration. It could be sweat, urine, saliva, and even genital fluids.
Why is all this so important? Consider this. Assume you sleep for six hours a day. For the entirety of that time, your skin will remain in direct contact with your bed sheet. This may have traces of dirt, dead skin cells, your sleep drools, and even your body oils. With this constant contact with a dirty sheet, the likelihood of getting rashes, skin allergy and acne may just have gone higher. Besides, letting the sheets stay for too long can allow the bodily fluids to go into the fabric and reach the mattress as well. Yuck!
Now, you are probably eyeing your bed or imagining all the gooey muck in it. Chances are bright that you will wash them in the next 24 hours. We can read your mind. *Wink*
Make sure to read the label on the sheets to know what material they are made of, and how to wash them. You may find it useful to use white vinegar in the last cycle of rinsing your sheets, instead of softener. This can help reduce the stiffness of the sheets. In addition, to ensure better disinfection, dry them out in the sun and maybe hot iron them.
All done? There. You have a set of fresh and nice smelling bed sheets. What do you think about this? Feel free to share your thoughts in the comment section below.
The following two tabs change content below.

Latest posts by Surya Sathya Narayanan (see all)