How To Choose A Fitness Tracker Built For Your Needs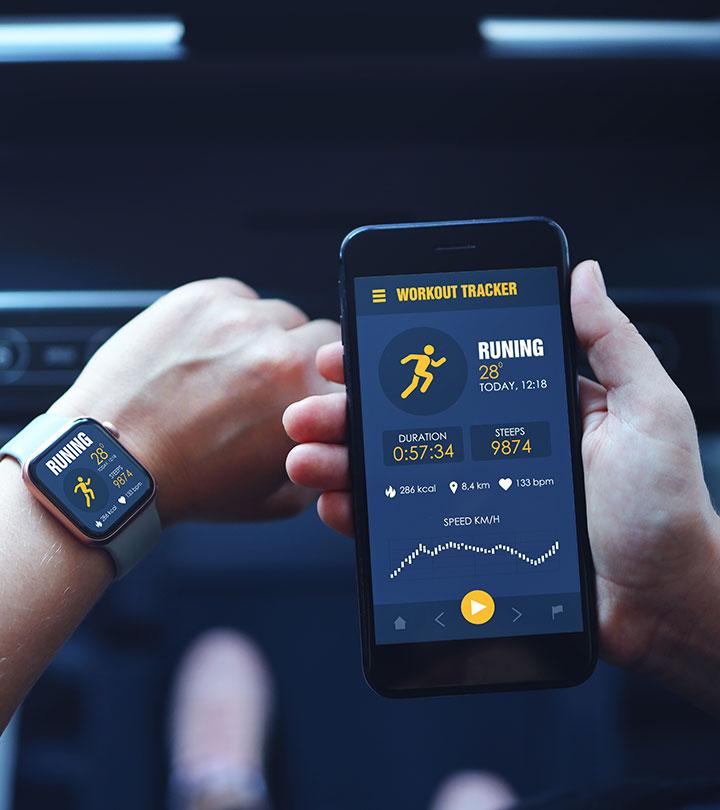 The purpose of a fitness device is to keep tabs on how active you are throughout the day. It monitors your activity, heart rate, blood pressure, and many other things. It keeps track of your sleeping patterns and gently vibrates to wake you up in  the morning instead of blaring an alarm. People frequently invest in fitness trackers to become more self-disciplined and motivated. The daily statistics they receive help them maintain their strength and determine if they need to increase their level of physical activity. You might benefit from a fitness tracker if you have a busy schedule. Here are some things to keep in mind before you buy a fitness tracker.
1. Technical Details
Screen
A touch screen is not required but is an option. Statistics are shown more clearly on the larger touch panels. You may choose between a monochrome and a colorful display. However, batteries are quickly drained by color displays. If you don't want to get too wrapped up in the numbers, some gadgets don't require displays. Your phone will be your one-stop shop for information.
Size
Bracelets and anklets are the most common forms of fitness trackers on the market. Those that go around the ankle seem to work better for runners. Make sure you get the proper size by trying on the traditional fitness tracker for your wrist before you buy it.
Battery
There are highly effective trackers whose batteries may last for two to three weeks. Some devices drain their batteries in a matter of days, necessitating daily charging.
Memory
If you link the fitness tracker to your phone to store music files in the memory, you may use them as players and listen to music on the go. Spend your money on a device that has no less than 4 GB of RAM.
Voice Modification
Modifications may be made based on vocal input. When your palms are full, you may still use your voice to operate the gadget.
2. Modes And Functions
Step Tracker
One of the primary uses for a fitness wristband is to keep tabs on how many steps you walk each day. It is suggested to walk from 5,000 to 7,500 steps every day, but you may choose a different target if you like, such as 10,000 steps each day.
Running
In this setting, a fitness wristband measures your pace, distance, workout duration, and intensity. More sophisticated models measure not only how far you walk, but also how often your feet strike the ground.
Swimming
A fitness tracker may record how long you exercised and how far you swim. The tracker needs to be watertight to avoid malfunctioning underwater.
Others
Many fitness tracker bracelets can monitor your workout progress, whether you're using the elliptical, climbing a mountain, practicing yoga or doing Pilates, riding a bike, or even ice skating. The calculated number of steps takes into account the sort of activity being tracked.
3. Blood Pressure And Heart Rate
Heart Monitor
If you regularly engage in strenuous physical activity, this is an essential function. Many fitness wristbands can determine your resting heart rate and maximum rate.
Blood Pressure Tracker
With this feature, you can find out how various forms of exercise impact your blood pressure. The app keeps track of data on a daily, monthly, and annual basis, which is useful for sharing with your doctor.
4. Sleep Tracker And Alarms
Sleep Tracker
Most monitors can tell you when you go to bed, when you wake up, the duration you sleep, or how much time you spend in each of the sleep stages. This information may be used to identify sleep issues and help you find solutions.
Alarm
If you're looking for a stress-free way to wake up, this vibrating alarm clock is perfect. Time ranges, such as 7:00 to 7:30 p.m., are also an option. It will determine the optimal moment to awaken you based on the stage of sleep you're currently in.
5. Phone Applications
Compatibility
You can keep tabs on the numbers using a dedicated app on your smartphone. You may also choose between Android and iOS according to your preferences.
Coach
Real-time exercise routines are available on several applications. If you're looking for a device that can guide you through workouts to ensure you're meeting your objectives, look for one that has a voice assistant.
6. Complementary Features
GPS Locator
Fast runners and explorers in unfamiliar terrain will appreciate this. The tracker can pinpoint your whereabouts and reconstruct your route. Isn't that handy?
Calorie Tracker
Whether you're walking, jogging, swimming, doing yoga, etc., it can track the calories you burn. The formula takes into account your resting heart rate in addition to your average body dimensions, weight, and age.
Notifications
The fitness tracker bracelet may be programmed to alert you to incoming calls and text messages. This feature is very important if you want an update on the messages you receive without having to carry your phone around.
NFC
You may use this chip to make purchases using only your wristband. If you don't want to use your phone or don't have a debit card with you, this is a perfect option. Isn't that great?
So now that you know what to look for in your fitness tracker, you can surely invest in the right one according to your needs. Make sure you read up on the features of the product before making the purchase. So, what is your favorite function of your fitness tracker? Let us know in the comments section!
The following two tabs change content below.