How To Choose A Perfect Coat For Your Body Type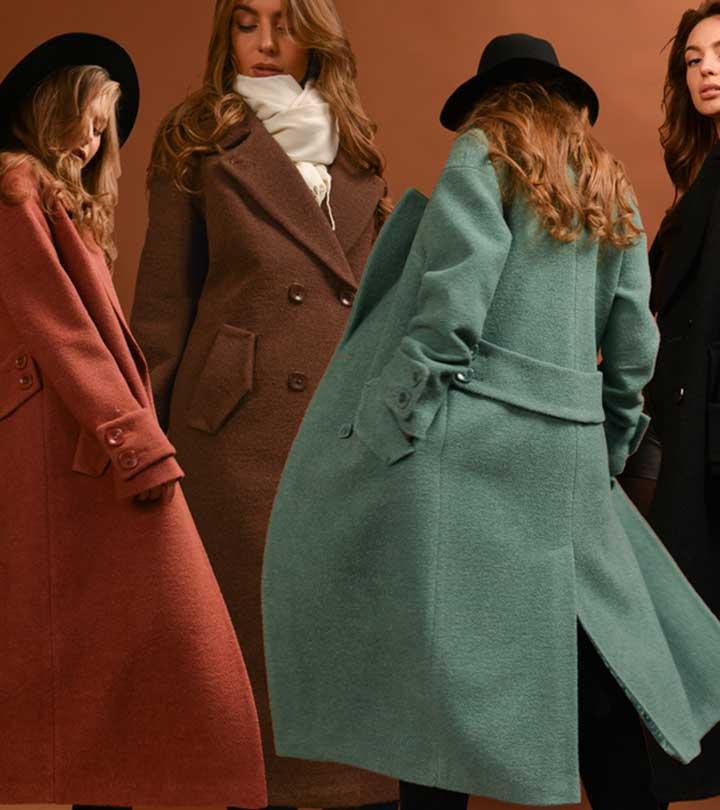 When it comes to selecting the perfect coat, it's not just about keeping warm; it's also about making a fashion statement and accentuating your body type. Coats are essential wardrobe staples that can enhance your personal style and boost your confidence. Choosing the perfect coat for women involves considering various factors such as body type, personal style, and the intended purpose of the coat. By understanding your body shape and knowing which coat styles complement your figure, you can effortlessly achieve a flattering and stylish look. In this article, we will explore various body types and provide useful tips to help you choose the ideal coat that highlights your best features. Read on!
Understanding your body shape is crucial in finding a coat that flatters your figure. Whether you have an hourglass, pear, apple, rectangle, or petite body shape, there are specific coat styles that can enhance your natural curves and create a balanced silhouette.
Choose The Appropriate Neckline
The neckline of a coat can influence the appearance of your upper body. V-neck or lapel collars can help elongate the neck and create a slimming effect. Higher necklines like turtlenecks or funnel necks can add a touch of sophistication and provide extra warmth.
The length of the coat can greatly impact your overall appearance. Taller women can carry off longer coats, while shorter women may opt for shorter or mid-length coats to avoid overwhelming their frames. Consider the proportions of your body and choose a length that flatters your height.
Experiment With Colors And Patterns
While neutral colors like black, gray, and beige are versatile and timeless, don't be afraid to explore different colors and patterns. Vibrant hues or interesting patterns can add a pop of personality to your outfit and make a bold fashion statement.
Take into account the weather conditions in your area and the intended purpose of the coat. For colder climates, opt for coats with insulation, such as down or wool, to provide warmth. In milder climates, lighter fabrics like cotton or trench coats can be more suitable.
Examine the coat's construction, seams, and buttons to ensure they are well-made and durable. Look for quality fabrics that will stand the test of time and keep you warm and comfortable.
Here is how to choose the coat for your body type:
1. Pear-Shaped Body
If you have a pear-shaped body, with wider hips and a smaller upper body, focus on coats that draw attention upward. A-line coats, trench coats, and pea coats that hit above the hips are excellent choices. These styles emphasize your waist and create a balanced silhouette. Opt for structured shoulders and wider lapels to broaden your upper body visually. Steer clear of coats with excessive detailing around the hips, as they may draw attention to that area.
2. Apple-Shaped Body
Apple-shaped bodies are characterized by a fuller midsection. Look for coats that create the illusion of a defined waistline. Empire waistcoats, wrap coats, and belted styles work wonders by cinching in at the waist and creating a more proportionate look. A-line or swing coats that skim over your midsection without clinging are also great options. Avoid double-breasted coats or those with too much volume around the midsection, as they may add unnecessary bulk.
3. Hourglass-Shaped Body
If you have an hourglass figure, with well-defined curves and a balanced bust and hips, you're in luck! Your aim is to showcase your curves while maintaining balance. Fitted and tailored coats that cinch at the waist are perfect for accentuating your hourglass shape. Consider peacoats, trench coats, and wrap coats that emphasize your waistline. Avoid oversized or boxy styles, as they can hide your figure rather than enhance it. Look for coats that have a defined structure and follow the natural curves of your body.
4. Rectangle-Shaped body
For those with a rectangle-shaped body, where the bust, waist, and hips have similar measurements, the goal is to create more curves and add definition. Look for coats with structured shoulders, belted styles, or coats with a cinched waist. Peplum coats, which have a flared detail at the waist, can also create the illusion of curves. Opt for coats with texture, patterns, or embellishments to add interest and dimension to your silhouette. Avoid shapeless or boxy coats that can make your figure appear more straight-lined.
5. Petite Bodies
If you have a petite frame, it's important to avoid overwhelming your figure with oversized or long coats. Instead, opt for coats that are tailored and hit at or above the knee. Consider choosing a coat in a solid color or a vertical pattern to elongate your figure. Additionally, avoid bulky fabrics that can make you appear smaller. Look for lightweight fabrics that drape nicely and avoid excessive layering, as they can overpower your petite frame.
Choosing the right coat for your body type can make a significant difference in your overall appearance and confidence. By understanding your body shape and selecting the appropriate styles, you can accentuate your best features and embrace your unique figure. So, go ahead and explore various coat options that complement your body type, and step out in style! Remember, the key is to feel comfortable and confident in what you wear, and the perfect coat will not only keep you warm but also highlight your individual beauty.
The following two tabs change content below.