How To Choose The Best Haircut For Your Face Shape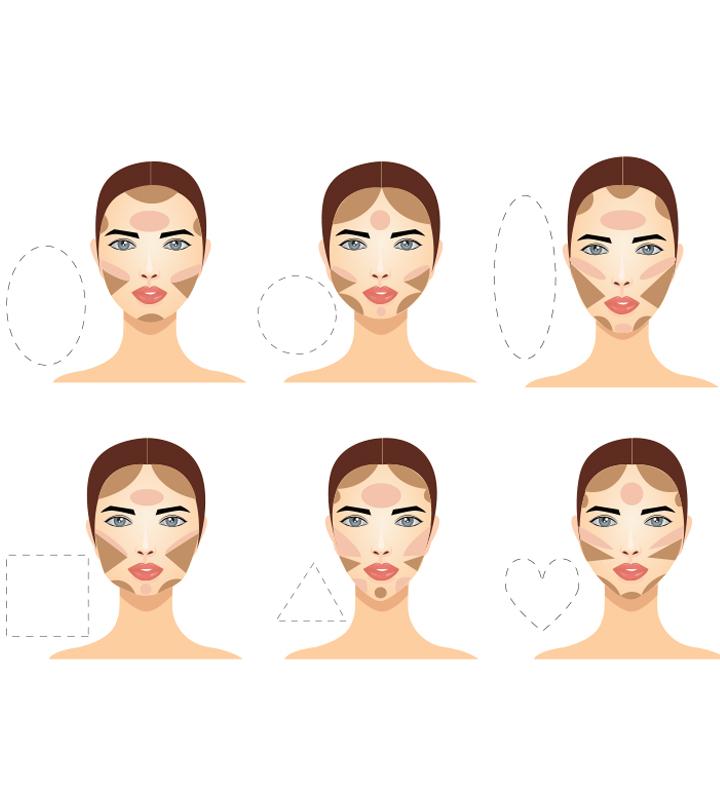 By now, you know that a perfect haircut depends on more than just your hair type. Your hair texture and face cut have a lot to do with how the haircut looks on you. But, just like your hair type, you must also determine your face shape. And it will be much easier once you follow the contents of this article. So, here are some face shapes and haircuts that complement them. Read on to know them all.
1. Round Shaped Face
What Should You Focus On:
The key is making your face appear leaner and maintaining a balance so that the facial features look even.
What Hairstyles To Go For:
Make use of layered hairstyles that frame your face in exciting angles. The length of the hair is a manageable factor in terms of the styles you may pick from. Consider a bob cut if your hair is shoulder-length or shorter. The base layer should begin just below the jawline. If you want to give the impression of a slender face, try curling your hair out of your face. It's also a good idea to wear your hair long since this will make your face appear longer. If you want to wear your hair in curls but don't want to draw attention to the roundness of your face, try a more relaxed style. If you want people to focus on the center of your face, consider parting your hair to the side. With a round face, bangs are a great hairstyle choice. This asymmetrical haircut will draw attention to your face's best features, so choose side-swept bangs rather than straight ones.
2. Oval Shaped Face
What Should You Focus On:
As a point of emphasis, your face has the ideal proportions for nearly every hairdo.
What Hairstyles To Go For:
You have a facial structure that allows you to wear your hair exceedingly short without worrying about your face seeming disproportionate. However, the top of your short haircut can be left a little longer for a softer overall appearance. The best way to frame the face and draw attention to your features is with long hair that has been cut into layers, and those layers should begin at the chin. Similarly, sleek haircuts are recommended as they highlight your face and highlight your attractive features.
3. Square Faced Face
What Should You Focus On:
Play up your cheekbones while blurring your jawline to get a softer look.
What Hairstyles To Go For:
Try a side part to soften your facial features. If you want to avoid drawing attention to the sharpness of your face, keep the cut shallow. Add layers to your long hair to frame the face and highlight your cheekbones. Maintain a light, tapered cut towards the ends of the hair. Choose a bob that falls just above the shoulders if you want to show off your jawline while rocking short hair. Make sure there is texture in the hairdo. Even curls would work. Make sure the curls aren't too big, and instead, focus on giving your hair some more lift.
4. Diamond-Shaped Face
What Should You Focus On:
Elongating the appearance of the forehead and jawline while drawing the notice away from the cheekbones.
What Hairstyles To Go For:
Pixie cuts and lobs, which are also relatively short, look excellent on diamond faces as they visually narrow the face and soften the jawline. Simply choose alternatives with more texture and avoid those with blunt edges. If your hair is long, consider layering it in sections beginning at the jaw. Alternatively, curl the hair and give it more volume to counteract the sharpness of your cheekbones. Use high, sleek hairdos to emphasize your cheekbones. If you want bangs, choose a long style or one swept to the side.
5. Heart Shaped Face
What Should You Focus On:
Emphasize your best features and highlight your natural arch of cheekbones.
What Hairstyles To Go For:
A pixie cut complements a heart-shaped face by drawing attention to the eyes and cheekbones. Choose lengthy layers if you want your face to seem longer by wearing your hair long. Alternatively, try a side part to harmonize your features. For example, if your face is narrow at the bottom, you may make it look wider by curling your hair, so it is fuller at the bottom. You may make your forehead look thinner by opting for long, side-swept bangs or a few wispy ones.
So, now that you know what haircut to go for according to your face type, what is keeping you from getting the cutest haircut of all? Let us know your all-time go-to haircut in the comments section! Have a happy hair day!
The following two tabs change content below.