How To Choose The Perfect Swimsuit For Your Body Shape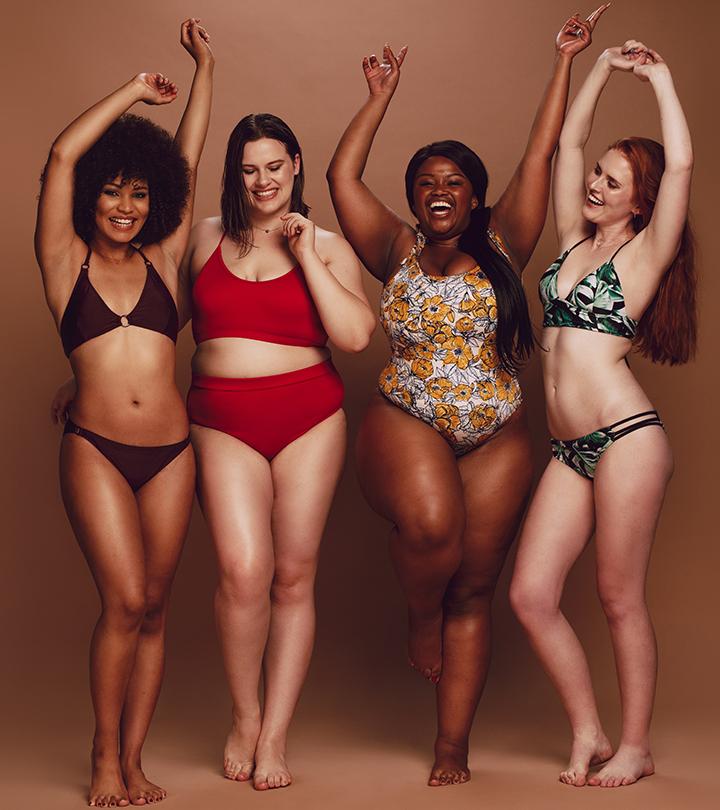 Swimsuits are the types of clothes that have a reputation for pushing people toward being conscious of their body type. No matter how confident you are in your skin, wearing a swimsuit that is not made for your body type may make you feel uncomfortable. However, regardless of the amount of fabric used in a swimsuit, it may help to accentuate your best features, provided you know how to choose one that is made for you. So how can you know what swimwear would best compliment your body type? Here, in this article, we'll go over some tips for picking the perfect swimwear for your body type. Read on to know your ideal swimwear match!
1. Pear Body Shape
Because of the broader waist of a pear-shaped body, the upper body may seem noticeably thinner. To look perfect in your swimwear, it is recommended to draw the focus away from the hips and towards the bust by using a variety of ornamental motifs and patterns that emphasize the upper body. Push-up swimsuits are designed to elevate and enlarge the breast area of their wearers. Lace, fringe, and some other embellishments might be used to draw attention to this region. You may even draw attention to the upper body by choosing swimwear with bold hues, patterns, or a plunging neckline. Emphasize the shoulders instead of the chest area if you're trying to avoid focus there. Wear shirts with straps or cutouts, for instance. These will pull focus away from the bottom and make your silhouette look more uniform.
2. Inverted Triangle Body Shape
As a general rule, if you have an inverted triangle body type, you may want to highlight your legs and hips and downplay your chest and shoulders. Accentuate the lower half of the swimsuit with color, pattern, and embellishment to create a more pleasing overall silhouette. Choose out striped trunks and solid uppers. That will assist you to draw focus away from your chest and towards your hips, where they will seem more flattering. The bottom of the swimwear can be decorated with things like fringe and lace. Get swimsuits with a deep, narrow V or U-shaped cleavage and an asymmetric top. They can redirect interest to their top half.
3. Apple Body Shape
If you have an apple shape, you want to choose a swimsuit that draws attention away from your middle while still highlighting your waist. Changing where the spotlight falls (maybe on the chest or the legs) can improve the situation. To create the illusion of proportion, use swimsuits that taper inward in the middle. It might be cutouts along the sides or a design that moves with the body. Diagonal stripes are another option for camouflaging the stomach and emphasizing the curves. Keep an eye out for bathing suits that have thin capes, since this will encourage onlookers to move their gaze from one part of the body to another. Choose a tankini that has a spangled hem or a ruched back. They draw attention to the waist, giving the illusion of an hourglass shape.
4. Rectangle Body Shape
Women with a rectangular body type often look taller and leaner, with no discernible waist or hip curves. You may enhance your appearance by practicing to draw attention to your upper and lower halves and your waistline. To create the illusion of a fuller breasts, try wearing a push-up swimsuit. Take note of the cutaway models to emphasize your contours. Enhance your legs and bust with contrasting patterns, textures, and accents like lace, tassel, and other embellishments. To draw attention to your trim waist, choose a bikini with a black belt. Experiment with swimwear that features cuts in the shape of a circle, a V, or a cleavage embellishment. If you want your legs to seem longer and your hips to look better, try wearing trunks with a high cutout. You should try on several one-piece swimsuits to see which ones best compliment your figure. The waist can be defined by the use of cuts, geometric patterns, and contrasting colors. Wearing a swimsuit with ornamental parts cut in the shape of an hourglass can help elongate the figure and make it more aesthetically pleasing.
5. Hourglass Figure
Those with an hourglass figure are often praised for their poise. The waist is defined, and the bust and hips are of similar proportions. The most important thing to remember when shopping for a swimsuit to flatter this body type is to choose one that doesn't accentuate any one area too much. Get bathing suits that enhance your already stunning figure. Color block bikinis are a great way to draw attention to your most attractive features. Wearing a one-piece swimsuit in a solid color is a smart decision for you. Legs might seem longer if you wear trunks with just a high cutout. You may also make yourself seem great with a traditional, separate bikini.
So now that you know the tricks to look perfect in swimwear, nothing can stop you from looking like a goddess on a beach day! Always remember, more than anything, you should love what you are wearing, so choose the one that sparks the brightest smile in you. So, what is your favorite kind of swimwear? Let us know in the comments section!
The following two tabs change content below.