How To Choose The Right Bra For Different Outfits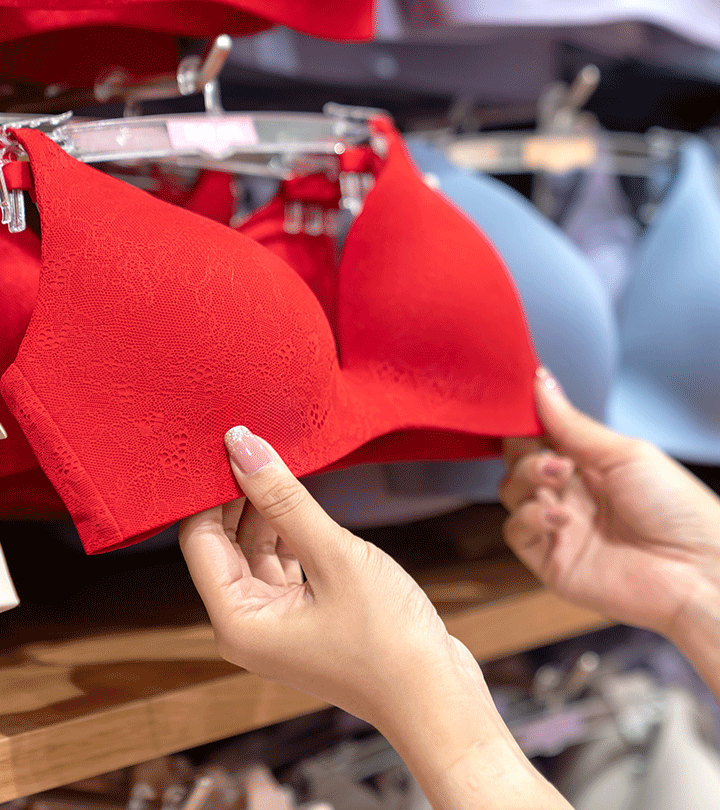 The secret to a perfectly fitted bust is a good bra, and every woman knows how much a bra contributes to making you look perfect and feel confident. There are different kinds of bras designed to complement various kinds of outfits, and knowing this will help you prevent any wardrobe malfunction. Read on to learn the styles of bras and what they should be paired with.
1. T-Shirt Bra
Wearing a T-shirt bra will help you maintain a sleek silhouette under your clothes. In addition, such bras include little or no seams at all. Therefore, wearing it beneath form-fitting clothes like T-shirts may help you obtain a sleek look. The default color for T shirt bras is a neutral beige that goes well with most shirts, but you may experiment with other colors if you want.
2. Strapless Bra
In addition to convenience, a strapless bra may provide excellent chest support. No need to worry about it slipping down your body or rolling down since it sticks securely to your skin. A strapless bra is the best bra to wear with a strapless dress, a halter top, or a spaghetti strap top.
3. Convertible Bra
Straps on a convertible bra can be adjusted or removed altogether. A bra like this may be used beneath a wide variety of tops. Pair it with a halter top, a one-shoulder dress, or a backless top for more support.
4. U-Plunge Bra
A U-plunge bra's angled cups show more cleavage than a traditional bra will allow. Additionally, the straps are designed to provide a more comfortable fit across the broadest part of the shoulder. The bra's lift, shaping, and support make it a good choice. Pair it with deep-cut shirts and dresses to show your feminine curve.
5. Sticky Bra
While silicone is the material of choice for most stick-on bras, foam versions also exist. It is ideal for sleeveless, off-the-shoulder, halter tops and dresses since it has no straps. They are the perfect choice for clothes with a unique cutting, when you are unsure if a conventional bra strap will show through the dress.
6. Balcony Bra
When worn correctly, a balcony bra (or balconette) may make you look and feel confident. This is because the cut of the cups is such that only one side of your breasts will be supported. That's why it works so well with lower-cut necklines.
7. Lace Bralette
A wire-free, unlined and unpadded bra is known as a bralette. You may get them in a wide variety of designs. Pairing them with a shirt or a shrug can give you a fun beachwear look.
8. Racerback Bra
One of the best features of this bra is the back-hinged design. A J-clip or interchangeable cross-straps may be included in some styles. They are ideal for gym wear or other physical activities. You can wear a racerback bra underneath your workout shirts, crop tops, & tank tops.
9. Demi Bra
Low-cut cups of a demi bra cover only a portion of your bust, revealing more of your upper chest. In most bras, the cups even have little padding to elevate the breast and provide cleavage.
10. Full Cup Bra
A bra's complete covering and support are helpful for women with larger busts. You can wear it under a turtleneck or other low-exposure top. They are also made of durable material and will last longer than your other bras.
11. Push-Up Bra
The padded cups of a push-up bra are great for giving the impression of a larger bust and cleavage. Put it on beneath a bodycon dress or a low-cut top that enhances the shape of your busts.
12. Smoothing Bra
The back hangup may be alleviated and an even silhouette achieved with the help of the smoothing bra. Because of this, they are ideal for close-fitting garments like t-shirts and dresses.
What Are Bra Sister Sizes?
Bra sister sizes are a range of sizes that together produce the same volume in the cup. For example, this implies that a person typically wears a size 32E and may also be comfortable in size 30F or 34DD. You can use a sister size as a stand-in if you need to know your bra size.
We often need to give more thought to the innerwear as much as we think of the outfit. However, your bra gives you more than just support. Ensure you maintain proper hygiene with your bra and wash it after each use. So, which among these is your favorite bra? Let us know in the comments section!
The following two tabs change content below.