Get Rid Of Dark Fingers And Joints With These Simple Remedies
While we invest a lot of time in taking care of our face and hair, we often forget to pay attention to the other parts of the body that require equal attention. You might be wondering what body parts we are referring to. Well, we are talking about the joints and fingers of the hands and legs.
For me, having beautiful and well-maintained hands is as important as having a blemish-free face. Dark finger joints or skin pigmentation over the hands is a common beauty ailment we often tend to ignore.
In fact, it is quite embarrassing when the skin tone of your entire body is lighter than that of your finger joints. So, it's high time you paid attention to them.
Having dark knuckles can be a difficult thing to deal with, but with the help of some natural ingredients, we can get rid of them. Before we jump into the remedies, let us first understand what causes dark joints or knuckles.
Our hands are exposed to the sun and a lot of chemicals on a daily basis, such as washing powder and/or bleach. As a result, our knuckles tend to become dark. Sometimes, they darken due to genetic issues or any other health problems. This is why you must pamper your hands and feet once in a while and keep them well-groomed.
Here are a few home remedies that can help you get rid of dark joints and fingers. Check them out!
1. Yogurt And Almond Paste
The almond and yogurt paste is very effective in treating dark joints. To make this paste, take a teaspoon of almond powder and two tablespoons of yogurt and mix them well. Now, clean your joints and knuckles and apply the paste to the dark areas. Leave it on for 15-20 minutes and then rinse it off with cold water. While washing, gently massage the paste for two minutes. Pat dry the area and apply a moisturizer.
2. Lemon Juice And Honey Paste
To make this paste to get rid of dark fingers and joints, take equal amounts of honey and fresh lemon juice and mix them to form a smooth paste. Apply the paste over the dark joints and leave it on for 15 minutes. Wash it off with plain water. Repeat this regularly for 10-15 days, and you will notice a vast difference in your skin tone.
3. Sugar And Olive Oil Paste
This homemade scrub is quite beneficial and an effective remedy to get rid of dark knuckles. To make this scrub, take a teaspoon of sugar and mix it with a tablespoon of olive oil. Now, rub this paste over the dark knuckles with the help of your fingers for 5-10 minutes. Leave it on for 15 minutes and then wash it off with plain water. Apply a moisturizer after you pat dry your hands.
4. Milk And Bread Slice Scrub
This is another scrub that is very helpful in getting rid of dark joints. To prepare this scrub, soak a slice of bread in milk for some time and then rub it over the affected area for some time. Rinse it off with water. For best results, repeat this procedure daily.
5. Almond Oil And Aloe Vera Gel
A combination of these two ingredients can help you get rid of dark joints easily. To prepare this paste, take half a teaspoon of almond oil and one teaspoon of fresh aloe vera gel and mix well. Apply this mixture to your dark knuckles. Do not wash it right away. Instead, keep it on overnight and wash it off the next morning with fresh water. You can apply this on a daily basis.
6. Almond And Milk Scrub
To prepare this paste, take 3-4 coarsely ground almonds and mix with a tablespoon of milk cream. Use this mixture as a scrub. Apply it over your dark knuckles and massage for 5-10 minutes. Then, wash it off with plain water. The healing property of almond and the moisturizing property of milk will help you get rid of dark knuckles in a short span of time. Repeat this procedure twice or thrice a week for best results.
For added benefits, you can add one-fourth teaspoon of turmeric to this paste and apply it to your joints.
7. Sugar, Glycerine, And Lemon Juice Scrub
We are well aware of the skin whitening properties of lemon juice. This scrub is very helpful in getting rid of dark knuckles. To prepare this, take a tablespoon of sugar, a tablespoon of glycerine, and the juice of one lemon. Do not throw away the lemon halves. Mix all the ingredients well. Apply the mixture to the affected areas using the lemon halves. Scrub them gently on your dark knuckles for two minutes. Keep this paste on for 15 minutes and then wash it off with water. Repeat this thrice a week for best results.
Try these remedies, and we are sure they will surely help in lightening your dark finger joints. But, apart from using these remedies, don't forget that you need to keep the skin around these joints nourished the entire day. To do that, take a good revitalizing agent and apply it to the joints. You can also apply shea butter moisturizer to the affected area and massage it in gently.
A little TLC is all you need to have clean, clear, and fair joints and fingers.
We hope you enjoyed reading the article. Share your views in the comments section below.
The following two tabs change content below.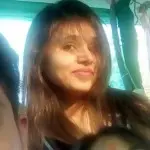 Latest posts by Jyotsana Rao (see all)