One Simple Trick To Prevent Hair From Sticking To Your Brush
Dealing with hair fall and hair breakage is no less than a nightmare. It is annoying, frustrating, and moreover, very, very hard to prevent. And the first ones to witness this hair fall are our hair brushes. It is no surprise that each time we comb our hair, our hair brush accumulates strands of hair. Cleaning that brush is a tedious and unpleasant task. But, did you know that you can prevent this with a very simple hack?
Yes, it is possible, thanks to the vlogger Iram, who discovered and shared this amazing trick on social media. Here's how you can prevent hair sticking to your hair brush:
Take a used dryer sheet and stretch it out properly.
Place it on the top of the hair brush in such a way that the bristles of the brush poke through the fabric.
Now, brush your hair as you would normally do.
Once done, remove the sheet and throw it away. Keep on changing the dryer sheet every time you comb your hair.
Here is a video demonstration for the same:
Putting dryer sheet on your hairbrush has many other advantages too. Here are a few of them:
It makes the process of cleaning the hair brush easier.
If you use scented dryer sheets, your hair will smell great.
It makes your hair more manageable and smoother, with no or very few flyaways.
So, what are you waiting for? Take a dryer sheet and try out this wonderful method!
We hope you enjoyed reading the article. Share your views in the comments section below.
The following two tabs change content below.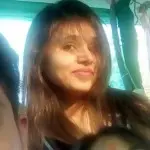 Latest posts by Jyotsana Rao (see all)