How To Use Coca-Cola For Getting Soft, Shiny, And Smooth Hair Within 10 Minutes!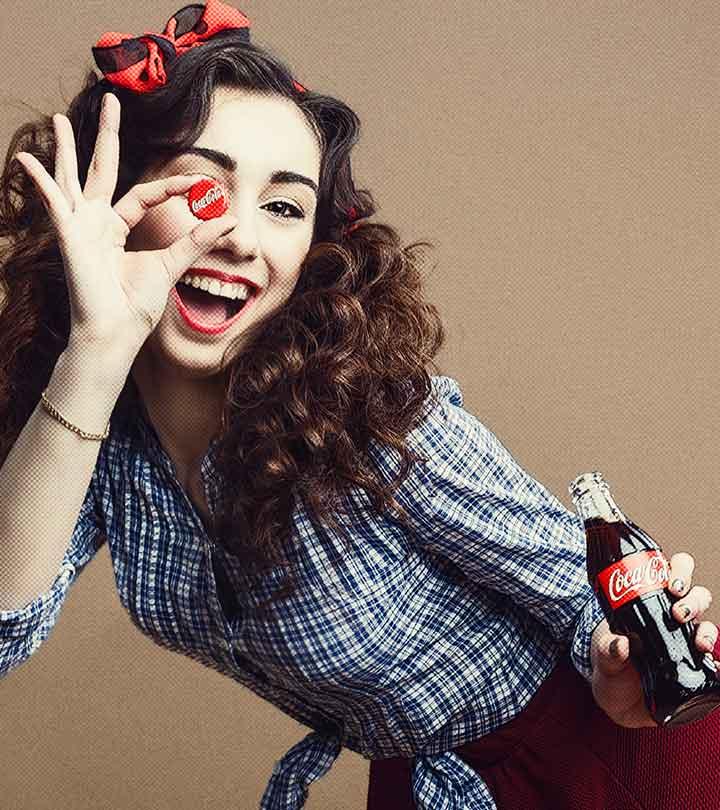 Good hair days are the best! You can leave your lovely locks open, let the sun add to their glossy sheen, and look great overall in every single picture you take!
But then there are the bad hair days. Those days when you have no option but to tie up your tresses tightly in a bun. The days when your dead, dull, and dry locks just don't deserve to be shown off. Alas, if only there was a quick and easy way to bring back their shine…
There is! And it's hidden in your favorite soft drink!
Did you just go, "Huh?" in surprise mixed with confusion?
Those emotions of skepticism will soon turn into, "Whoa, I have to try this!" quickly enough. Just read on.
Well, we all know what a healthy drink Coca-Cola is (heavy sarcasm intended). Anyhow, your body aside, the classic Coke is actually pretty good for your hair. It makes your hair damn smooth and soft, and adds a glamorous shine to it to boot!
How Does Coco Cola Work To Give Silky, Shiny Hair?
To answer the question that's on your mind, a little bit of an explanation is required. Coca-Cola is rich in phosphoric acid, which results in its pH level being much lower than your typical purely chemical-based shampoos. A typical bottle of Coke has a pH level of 2.5 (1).
So, when you apply this drink to your hair, your hair cuticles contract, giving them a smooth texture and shiny appearance. Applying Coke to hair is even better for those who have naturally curly hair, as it enhances the shape of the curls.
How Do You Apply Coke To Your Hair?
That's pretty simple. You just need to wet your hair with a bottle of Coke and allow it to remain for about 5 to 10 minutes. Once the time's up, shampoo your hair as you would, and watch the magic! Your hair will appear super shiny and super smooth.
However, while shampooing, make sure you rinse your hair thoroughly. Coca-Cola is a sugary drink and can leave crusty or gummy residue as soon as your hair dries. So, if you don't want lumpy, sticky hair, you will have to wash off the Coke well.
Not only does this simple Coke soak help ladies with curly hair, but it also aids those with wavy hair, giving their mane a natural definition.
However, if you're not a big fan of pouring Coca-Cola on your hair, there are a couple of other fixes that can impart instant shine to your hair. Check these out!
1. Black Tea
Much like Coke in appearance, black tea is very good for your hair too. Especially if you're the owner of lovely black, brown or dark brown tresses. All you have to do is make very strong (2 teabags in 1 cup), sugar-less and milk-less tea, and keep it overnight. The next morning, shampoo your hair as usual and then apply the black tea concoction to your hair. Let it sit for at least 15 minutes to half an hour, and then wash off and condition.
2. Gelatin
Another interesting ingredient you can use to get shiny hair is gelatin. Gelatin contains hydrolyzed protein, which can help heal damaged hair and give it a shine (2). Mix one tablespoon of gelatin in a cup of warm water till the gelatin dissolves. Add a teaspoon of apple cider vinegar to it, and rub this mixture on your scalp and hair. Leave it on for 20 minutes and rinse it off with warm water. Shampoo and condition post-rinsing.
3. Beer
Beer shampoos became so popular for a reason. The hops and malt in beer help in repairing hair cuticles that have been damaged, making them stronger and shinier than ever before. So, the next time you're done shampooing, massage a generous quantity of flat beer on your hair (roots to ends), and leave it on for 5 minutes. Then rinse and condition your hair to get silky, glossy locks.
4. Coconut oil
Always envied your grandma's hair? This is her secret to lovely locks! Coconut oil is perfect for dry and damaged hair as it heals and restores moisture, making your hair extremely soft (3).
Heat some extra virgin coconut oil, and massage your hair and scalp with it. Now cover your head with a shower cap and allow the oil to sit on your hair for about half an hour. Rinse it off with warm water, and shampoo and condition as usual. That's it!
No matter which of the above methods you choose, make sure you follow them at least once a week to get the best results. That said, although these tips can help you, shiny hair can be yours if you follow a proper hair care routine along with the right diet and adequate sleep. So, make sure you eat healthily and sleep better!
The following two tabs change content below.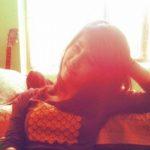 Latest posts by Tanya Arora (see all)