10 Not-So-Obvious Details You Should Pay Attention To While Buying Footwear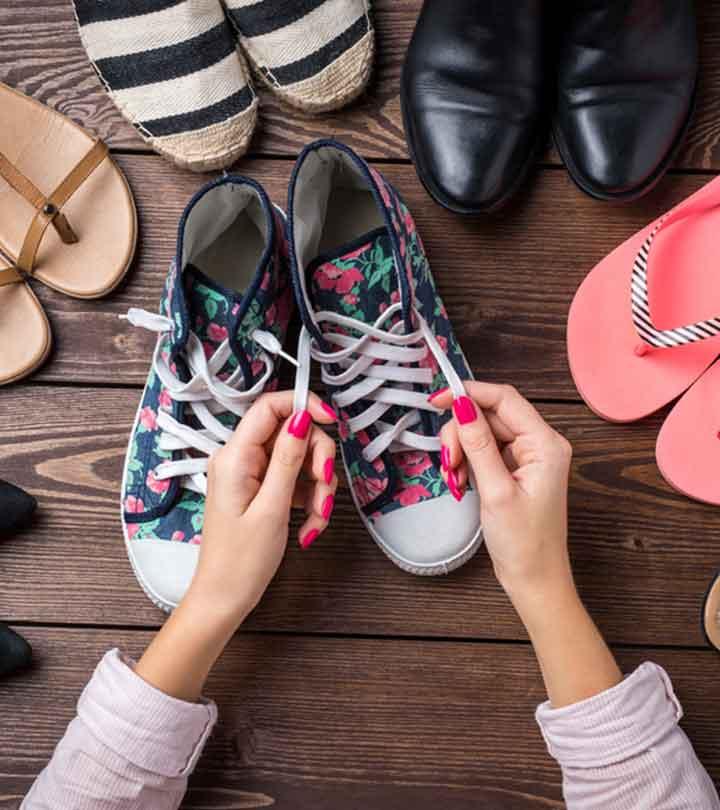 Shoe shopping can be quite a dull task as it involves spending hours at the store and you probably have tonnes of requirements on a short budget. However, just because you have a tight budget, it doesn't mean you cannot get yourself the right pair of shoes. There are plenty of details you have to pay attention to in order to get shoes that actually suit you well. You don't just need to pay attention to the level of comfort, the fit of the shoe, or the style of the shoe but many other factors as well. Here are a couple of essential but not-so-obvious details you have to look out for while purchasing a pair of shoes:
1. Cotton Lining
It is vital that you look at the inner lining of your shoes before you purchase them. Even if your shoes claim to be made of 100% faux leather or some other material, you should look for shoes that have an inner cotton lining. Cotton is a soft material that can absorb sweat, stay durable, and keep you warm even in frigid and cold weather. Cotton will also help keep your shoes in shape and keep your feet feeling cozy and comfortable.
2. Thick Platform Heels
Platform shoes are a great way to accentuate your height and keep you looking tall and svelte. However, it would be best to opt for platform shoes with thicker heels rather than platform shoes with thin or stiletto heels. If you go for platform shoes with skinny heels, you're more likely to roll your ankles and ruin your posture in the long run. And what's more, it's also about comfort and being cozy and well-supported too, right?
3. Transparent Shoes Are Not Practical
Although these kinds of shoes look gorgeous and feel like they're light and airy, they are anything but that. Shoes with transparent plastic material can lead to you developing sweaty feet and cause your skin to get super sweaty and sticky from the bottom. Although the material is quite firm, it cannot provide as much support as you would receive from regular heels. Save these shoes for short outings and events.
4. Boots With Faux Leather Lining
Shoes with faux leather inner linings may feel soft to the touch and look super cozy, but they are actually not so practical. Shoes with this type of lining cannot be worn with cotton socks or tights as the inner surface is super rough and doesn't allow other material to slide smoothly. This leads to your tights and socks stretching and causing discomfort as well as holes being formed around the toes.
5. In-Built Shoe Support Is Important
When you're buying heels, it is crucial to look for shoes that come with in-built support. Using heels without proper inner sole support is terrible and, after a point, becomes absolutely unbearable to wear. You also need to make sure that the inner sole of your shoe is at the right placement. However, the only way to make sure that your shoes are properly positioned and that you're wearing your shoes the right way is to try them on for yourself.
6. Non Rubber Rain Boots
Although rubber gumboots are extremely popular and much loved by all, the reality is that they are not all that convenient after all, and the material is not that soft and flexible. The material of the shoes is not comfortable around the ankles and doesn't bend as easily. There are tonnes of other alternatives to these classic gumboots that you can find across many brands. You can even specifically look for shoes that cater to you.
7. Pointy-Toed Shoes Aren't That Great
Sure pointy shoes look super elegant and fashionable, but the reality is that they squeeze your toes to an extreme extent. They're also super uncomfortable and keep your toes in an unnatural shape. Moreover, pointy-toed shoes are not as practical as they seem, and when you walk, they can get chipped over time and get ruined. If you regularly wear them, this will mean that you need to get them replaced every few months.
8. Fabric Shoes
Many shoe manufacturers produce fabric shoes, and these kinds of shoes are incredible for warm weather as they are super breathable and comfortable. They are also pretty inexpensive, and if you're someone who has a standard feet size and shape, you'll find a pair easily. However, if you're someone who has wide feet or bones that protrude, you might not necessarily find the right kind of shoes for yourself.
9. Wooden Wedge Shoes
Shoes with wood as a base are all the rage in the fashion scene. Wood as a material is used to make shoes that range from sliders to summer shoes and even platform wedge shoes. However, these aren't the kind of shoes you want to walk around in for long periods of time. If you do decide to wear wedge shoes, just make sure you find a good sole for external support.
10. Rubber Soles
These days, shoes with rubber soles are super popular, especially among teenagers and the youth. The most popular brand on the market is called Chuck Taylors "All-Stars". However, the material on these shoes is not the best option for people who live in areas with lower temperatures. If you live in a cold place, these shoes won't provide you with enough protection from the unfavorable temperature, and you will probably have to wear soft woolen socks to keep yourself warm.
While buying shoes, you should look out for all the points we have mentioned in our article. Not every shoe you might come across would be the perfect shoe, but now you should know how to tell a good quality shoe from a bad one. Have you ever noticed any imperfections in the shoes you have purchased in the past? Which of the shoes from your current collection is your "goldilocks" shoe? Please do let us know all of your thoughts in the comment section below.
The following two tabs change content below.

Latest posts by Niharika Nayak (see all)

Niharika Nayak
Niharika has a passion for all things art, music and travel. During her spare time she likes experimenting in the kitchen, painting pop culture icons and chasing after random street cats. Her dream is to one day own an amusement park so she can ride roller coasters for free.