10 Important Safety And Self-Defense Tips Every Woman Should Know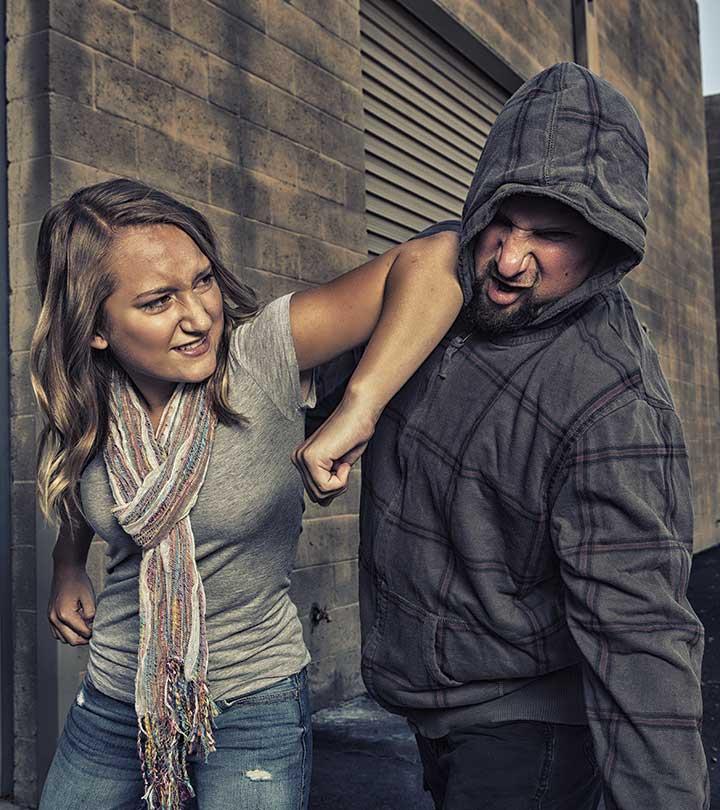 What would be your response if somebody jumps in front of you all of a sudden and attacks you? Would you be strong enough to fight back or would you just chicken out in utter panic? Most of us would panic in this situation, but that is not what the situation demands.
With the increasing number of cases of rape, harassment, molestation, and gender violence, it has become very important to be aware of basic safety and self-defense tips in order to protect yourself from danger.
Mentioned below are 10 important safety and self-defense tips that every woman must know.
1. Always Be Alert.
Danger doesn't knock on your door and then attack. You must always be alert and aware of your surroundings. You should never look nervous as people mostly attack those who look scared or unsure. Be confident and trust your gut feeling – if you think a person or a place is not safe for you, avoid meeting him or going there.
2. Keep A Pepper Spray.
Always carry pepper spray with you. If someone tries to attack you, spray it on the his eyes. You never know when you'll need it, so it is better to keep it with you at all times. It is the best way to protect yourself as it gives you time to run away from that situation. A deodorant will also work.
3. Make Smart Use Of Your Mobile Phones.
If you are walking alone or are in a suspicious place, hold your cell phone in such a way that you will be abe to make an emergency call instantly. Also, save the numbers of your family and friends on speed dial. Make sure your phone is charged before you step out of your house. You can also download a few safety apps for women that track one's location and movement.
4. Fight Back Cleverly.
If you have to defend yourself, try to aim at specific areas such as the neck, groin, eyes, and shin. Regardless of the attacker's size and strength, if you hit him in these areas, it is surely going to hurt and will buy you some time to run away. Here is an illustration of a few self-defense moves:
5. Enter An ATM If You Are Stalked At Night.
Entering an ATM is the best move you can make if somebody is following you at night. The ATMs usually have a security guard and CCTV cameras. So, the attacker will not attack in fear of getting caught. If you do not find any ATM nearby, enter a shop that is open and explain your condition.
6. If Attacked At Home, Run To The Kitchen.
You will get a number of equipment to fight back in the kitchen, but the most convenient ones lie in the box of spices. Grab a handful of chili powder and throw it on the attacker's eyes. You can also use knives and plates to hit him. The attacker will try to escape as he knows that he can get caught because of the noise.
7. While Alone In A Lift, Press All The Buttons.
If you are alone in a lift with a stranger and if you're feeling uncomfortable, immediately press all the buttons and as soon as the elevator stops, get out of it.
8. Always Wear Comfortable Shoes.
By comfortable shoes, we mean the ones in which you can walk fast or run. Avoid wearing high heels.
9. Be Cautious Before Taking A Taxi At Night.
Make sure you note down the taxi's registration number and forward it your family members or your close friends. You can also call one of your family members or friends or just pretend to talk on the phone and pass on these details in a language that is understood by the driver. The driver will now be conscious as he knows that his details have been passed to a third person as well, and if he tries to do something wrong, he can be caught easily.
10. Always Pour Your Own Drink.
Nothing can be more dangerous than sharing a drink with a stranger. If you're at a party, make sure you get your own drink. Do not accept it from others as you never know if somebody has mixed something in your drink. Also, do not leave your drink unattended. Carry it with you wherever you go. If, by chance, you leave it at a place, do not drink from that glass again. This way you will prevent yourself from getting drugged.
So, now that you know the basic safety and self-defense tips, keep a cool head and rise to the occasion when required.
We hope you found the information shared above useful. Share your views in the comments section below. Do not forget to share this with your family and friends.
The following two tabs change content below.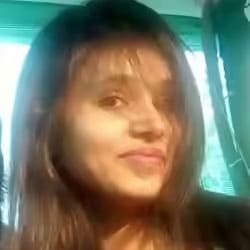 Jyotsana Rao is an engineering graduate from NIT, Nagpur, who discovered her love for writing during her undergraduate days. She...
more