11 Indian Celebrities Who Took Up Farming As A Lifestyle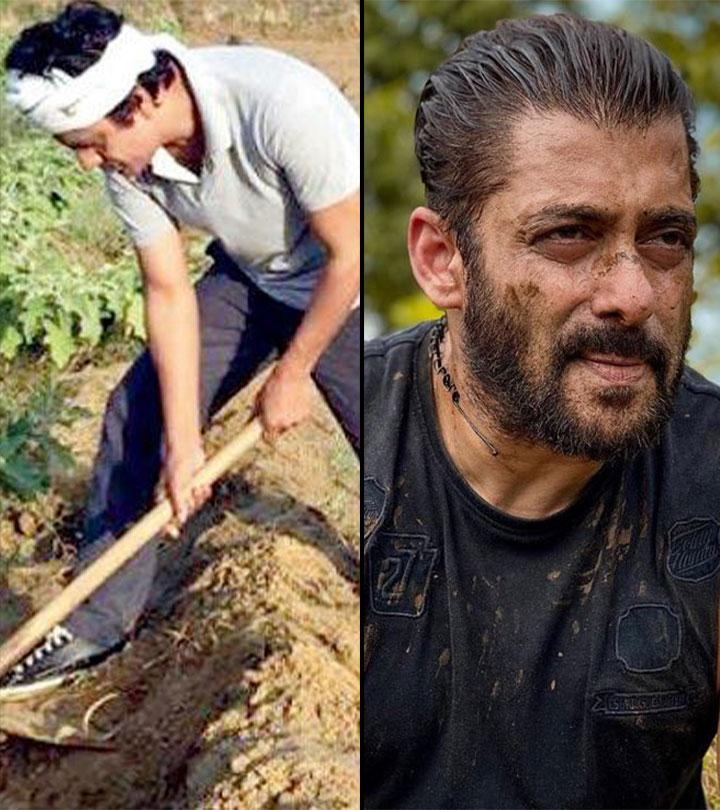 Celebrities never fail to amuse us, be it in their movies or what they are doing on social media; it is always breaking news. While we were more drawn to their urban lifestyle of partying and glamor, the celebrities have taken over a more serene lifestyle that motivates everyone to strive for a greener future. Farming is the new favorite hobby of our beloved Bollywood and TV stars, and we love how happy they are with what they reap. From sowing and tilling to harvesting, here are the celebs who are revolutionizing farming and making it something everyone should be proud to do. Read on to know them all.
1. Preity Zinta
Preity Zinta has always taken the lead in displaying organic farming and its procedures. The beautiful celebrity loves her fresh homegrown foods. From mangoes, capsicums, tomatoes, and oranges, she loves growing them at home by herself. She learned the art of cultivating from her mother and has a positive message about maintaining a sustainable environment for her followers.
2. Salman Khan
If you are a follower of The Bhai of Bollywood, you must have stumbled across pictures of him spending quality time at his farmhouse in Panvel. He finds peace farming and rearing his animals on the farm. He also actively posts pictures promoting the organic lifestyle. You can find him doing all the field jobs like plowing, working on the paddy fields, and cutting crops with the help of a tractor. He is also very fond of the animals on his farm and has named two of his horses, Bhaijaan and Bajrangi. Farming is one of his many talents that fans can't get enough of.
3. R Madhavan
The Bollywood actor R Madhavan has always been famous for his interest in environmental concerns. His social media is full of pictures from his terrace garden. Along with his cousin Subayogan, he bought land in a village near Palani about five years ago. Both the brothers toiled to bring back the life of the exhausted patch. The efforts brought back a lush coconut grove that they are super proud of.
4. Rajesh Kumar
You will probably remember him as Rosesh from the popular TV comedy Sarabhai VS Sarabhai. He has now turned to the farming lifestyle in Behar and uses zero-budget spiritual farming techniques. He doesn't believe in using chemicals and uses organic alternatives. He likes to call himself a farmer by choice. He also has started an organic food delivery system named 'Mera Family Farmer.'
5. Nawazuddin Siddiqui
Not many people know this, but before Nawazuddin Siddiqui took Bollywood by storm, he was a farmer. Even after his success as an actor, he has continued this lifestyle. He spends quality time with nature and even tills the field on his farm in Uttar Pradesh. You will often see glimpses of his mustard fields on social media that he proudly flaunts.
6. Jackie Shroff
Jackie Shroff has always been famous for his eccentric personality and his choice of roles in movies. In addition, he has been an active speaker on environmental issues. His farmland of 44000 square feet is located between Mumbai and Pune. You will find his social page full of pictures of homegrown vegetables, animals, and even insects!
7. Dharmendra
Dharmendra invests his time cultivating flowers, feeding animals, and even growing fruits and vegetables like broccoli and tomatoes in his garden. His social media is flooded with organic photos of him trying his hand at farming.
8. Prakash Raj
The famous comic villain of Bollywood, Prakash Raj, calls his farm Prakasham. He has been growing trees in a patch of land he bought, growing grains, fruits, and vegetables.
9. Juhi Chawla
Juhi Chawla has always been an active voice for farmer rights. She enjoys farming and has even lent her family farmland to farmers who don't own land. She let them cultivate rice for themselves during the pandemic.
10. Kangana Ranaut
Kangna recently commented that her mother singlehandedly grows everything one needs in a kitchen. She has planted about 20 trees by herself and spends quality time in Manali helping her mother with farming in their ancestral home.
11. Shilpa Shetty Kundra
Shilpa had taken up organic farming several years ago and enjoys growing fruits and vegetables at home. She also takes her son to the countryside to see how fruits and vegetables are grown without artificial fertilizers.
Farming might seem like a huge and expensive hobby, but it does not require much. You don't have to start by purchasing farmland or huge acres of paddy fields. Instead, start by making a simple kitchen garden in pots where you can grow easy-growing herbs. You can also try smart farming techniques to grow plants in confined spaces. The more you research, the more knowledge you will gain on how people can harvest crops, even in apartments.
The following two tabs change content below.