All About Love: Kamya Panjabi And Shalabh Dang Spend Time With Family Amidst Covid-19 Lockdown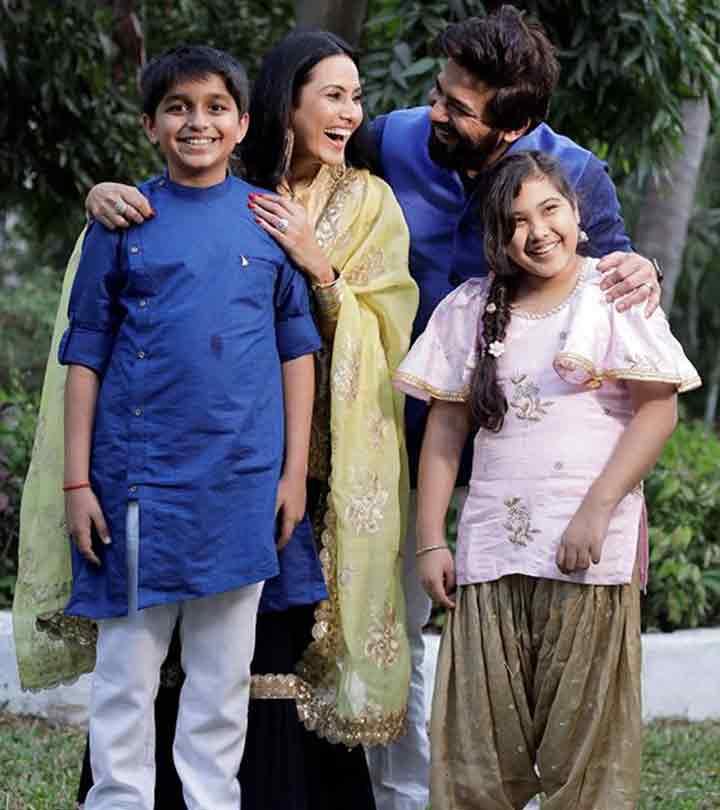 With the outbreak of the coronavirus, our government declared a 21-day lockdown on the 24th of March 2020. While panic and concern spread all across the country, the government assured us that all essential commodities will be available to the general public. Several stores are also being kept open so that citizens do not face troubles in terms of food for everyday living. In the PM's speech, he addressed the people of the country and told them not to panic. These measures are being taken so that the COVID-19 crisis is kept under control and does not harm the people of our country. In a time like this, we must adhere to the government's rules and regulations and keep ourselves and our families safe. Besides, it is the perfect way to spend quality time with our near and dear ones that we otherwise would not have the time for.
In this time, several celebrities have been sharing tips and tricks to stay at home and fight the coronavirus situation. Celebs like Shilpa Shetty, Katrina Kaif and many more took to Instagram to share their home workout routines encouraging their fans to take care of themselves despite the circumstances. Others have been letting their fans in on the various activities that they are keeping themselves engaged with during these quarantine times which include cooking, cleaning, and spending time with their family and friends. One such celebrity who took to Instagram to tell the world what she was up to during the quarantine period is Kamya Panjabi. The photos she shared on Instagram show us that her family is bound by a strong sense of belonging and love.
Love After Failed Marriages
A famous television actress, Kamya Panjabi is known for the negative roles she plays in Hindi serials. In February 2019, she sought after Shalabh Dang for some medical advice. The two of them met in Mumbai in a strictly professional environment. Within the next few months, the duo started chatting regularly and soon after started dating. They dated for a year before they decided to tie the knot on February 10th, 2020. Kamya Panjabi was married to Bunty Negi and the two of them have a daughter named Aara. However, the marriage did not work out and they got a divorce after ten years. Shalabh Dang, on the other hand, was married as well and has a son named Ishaan from his first marriage. Eventually, his marriage failed and he ended up getting a divorce. In an interview after Kamya's divorce, she had said that she does not want to get married again because she had one failed marriage. But destiny had different plans for her when she met Shalabh and they fell in love with each other.
The newly-wed couple has been spending a lot of quality time together. Recently, the actress took to Instagram to share a picture of them during the social isolation time. She captioned it, "Family time 💛 @shalabhdang #stayhome #stayathomesavelives" and they look adorable together. The couple along with their children seem to be living as one big happy family and it is a delight for all their fans to see.
Love Binds Them
Despite having a past with failed marriages, the duo found love in each other and made a family of their own. It's not just Kamya who shares pictures on her Instagram handle but Shalabh too. On February 17th, he took to Instagram to share pictures of his adorable little family. In the first picture he shared, Kamya and he are giving Kamya's daughter, Aara a kiss on her cheek and the second picture is one with the whole family. He posted it with the cutest caption. He wrote, "I always wanted my second child to be a baby girl! I am so lucky and a big thank you @panjabikamya for fulfilling my dream 😘❤ happy complete family #shubhmangalkasha. It is quite evident that there is a lot of love and understanding among the family through these pictures.
In an interview post-marriage with a popular newspaper, Kamya spoke about how she wanted to have an intimate wedding with only her close friends and family. The TV actress had a reclusive wedding ceremony but hosted a reception party where she had a bash. A month before her wedding, Kamya took to Instagram to express her love for her soon-to-be husband, she wrote, "Last year this day I was broken, I was lonely.. u picked up the pieces n made me the happy person that I m today… I m so lucky to have someone like you in my life who's only motive is to make me smile n happy… you are my life, you are my good karma, you are my Gannu's best gift to me… looking forward to a lifetime with you I love you @shalabhdang."
The love they share is pure and magical and we cannot be happier for this adorable couple! How are you spending your quarantine time with family? Comment below and let us know.
The following two tabs change content below.

Writer, dreamer and a moon child. Bency believes that music, words, and little precious moments of life add color to...
more