Karan Johar Throws A Star-studded Party For Katy Perry And It Was Lit!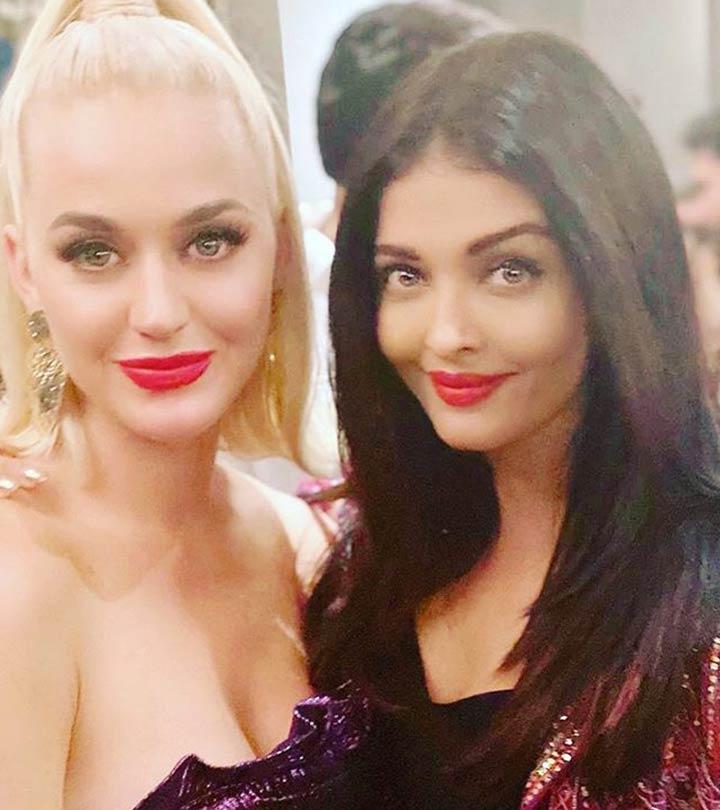 Now who doesn't know the love for music that Bollywood caresses in its world? Bollywood movies in itself has so many elements of music woven into it. And every time music from the other world knocks at India's doorstep, Bollywood welcomes it with open arms. We're talking about the international music artists that visit India every now and then. And the latest one to have set foot on Indian soil is none other than Katy Perry.
So, when we talk about Bollywood welcoming an international pop icon, there's no one who could do it better than the most loved Bollywood filmmaker, Karan Johar. He's known for launching newbies and turning them into superstars overnight. He's also someone who loves all things gossip *winks*. And, he's also known to throw lavish parties at his abode as well. And when Karan Johar a.k.a. KJo decided to throw a lavish party to welcome Katy Perry, the paparazzi had no doubts that it was going to be a grand, star-studded event of the tinsel town.
The KJO Style Party For Katy Perry
So, how does a KJo style party look like? It includes a guest list of all the A-listers of Bollywood, donning fashion like it was a fashion show and not a party. And let's not forget the n number of celeb pictures we find on the internet the following day that give us an idea about how rocking the party must have been.
The pro-party planner that Karan is, he threw a lavish cocktail and dinner party in honor of Katy Perry at his residence on Thursday night. Although we couldn't get a hand on the guest list from Karan, from the pictures that have surfaced on all kinds of social media, the guest list might look like this — Aishwarya and Abhishek Bachchan, Mira and Shahid Kapoor, Alia Bhatt, Arjun Kapoor, Anushka Sharma, Karisma Kapoor, Malaika Arora Khan, Jacqueline Fernandes, Ananya Panday, Vijay Devarakonda, Kajol, Gauri Khan, Kiara Advani, Neha Dhupia, Aditya Roy Kapur to name a few (just few).
Many videos on the social media channels have surfaced where Katy Perry is seen interacting with all the stars who attended the party. Katy looked ravishing in an off-shoulder metallic ensemble in purple which has gold detailing on it.
The news of the party being thrown was doing rounds much before. When Katy Perry addressed the media after her arrival in India, she was quoted saying, "So, I am going to a really fun party. I am going to meet some Bollywood people, I am going to be hearing some incredible bands. It has been a long time since I have been here. When I was here for IPL cricket (in 2012), I really didn't get much time to immerse myself. So, this time it's all about immersing and educating myself," to a leading news channel (1).
Why Is Katy Perry In India?
Katy Perry landed in India on November 12th, she expressed how rejuvenated and excited she's feeling to be in the country after a gap of seven years. She shared a couple of pictures on her Instagram account upon her arrival in India and captioned it as, "They say every single cell of your body rejuvenates itself about every 7 years and it's been 7 years since I've been to India so let's just say a brand new me is ready to par-tay at the #oneplusmusicfestival on Nov 16th with the cutie @dualipa Thanks for having us @oneplus_india."
So, yes folks, she's here to perform at the One Plus Music Concert happening in Mumbai on November 16th. The concert has a lineup of another International pop star, Dua Lipa. The others in the lineup include Amit Trivedi, Ritviz, and The Local Train. Katy expressed that she's looking forward to dance and sing along with her Indian Katy Cats during the concert. The Roar singer lovingly addresses her fans as Katy Cats (cute!).
Some Facts You Never Knew About Katy Perry
Katy's real name is Katheryn Elizabeth Hudson, she couldn't succeed to grab the limelight with her real name 'Katy Hudson', therefore, she changed it to Katy Perry. And as we know that the rest is history.
She began her music career by singing gospel music.
She's one of the biggest supporters of Hillary Clinton. Hillary's been her inspiration.
In her childhood, Katy wasn't allowed listen to pop music. She would often sneak some pop music CDs and hide it from her parents.
Katy is one pop star who's always changing hair colors with the colors of the rainbow. So, if you ever wonder what her real hair color is, well, she's a brunette!
Katy loves amusement parks. This is believable when we look at her music videos — they're very colorful and has amusement park elements in them.
Thanks to KJo, we got to see our beloved Bollywood stars get close to Katy Perry. All you Katy Cats out there, which is your favorite song of Katy Perry? Let us know in the comments section below.
The following two tabs change content below.

Latest posts by Shivani K (see all)