Kareena Kapoor On Being A Successful Working Mother and Dealing With Hateful Comments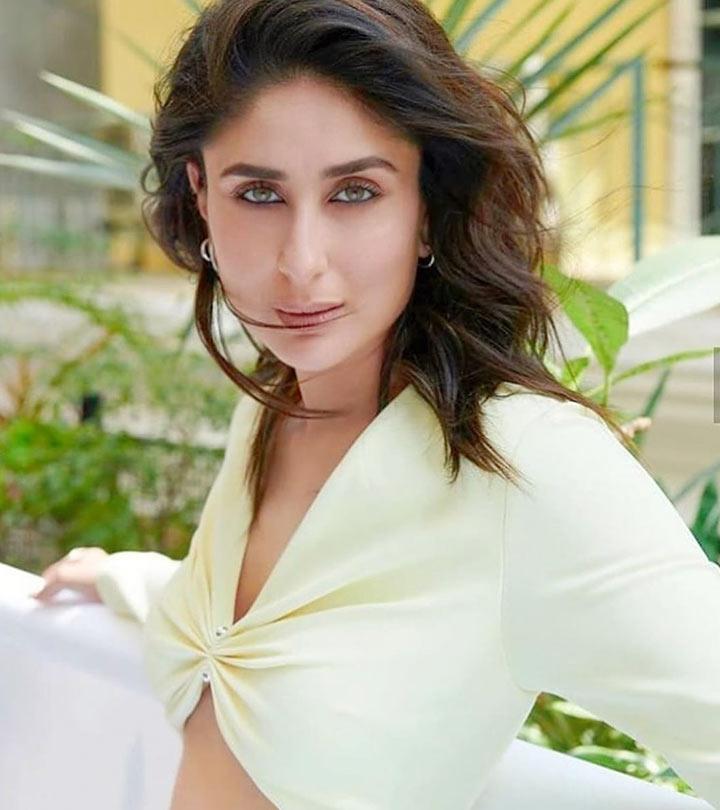 After a two-year hiatus following the birth of her son Taimur Ali Khan, Kareena Kapoor Khan is back in Bollywood for more than just fun. With the box-office success and the positive reception of her comeback film Veere Di Wedding, she is out to bust the barricades put forth by society.
The Heroine
Kareena Kapoor Khan has always been in the news for the right reasons. Starting with her natural, stellar performances, transitioning from being size zero to a champion of having a healthy body image, and finally marrying her true love at the peak of her career, Kareena Kapoor has boldly followed her heart with no regard to what people had to say about her choices.
The internet, however, has never gone easy on her. The Bollywood industry is known to be ruthless; it takes courage and resilience to be back at the game, and that too, with mojo. The 39-year-old actress did that too when she headed right back to work soon after her son was born. She started filming for the female buddy film, Veere Di Wedding, that was released in 2018. She was also involved in various other projects, including a radio chat show and several humanitarian projects. With multiple projects in line, the actor is showing no signs of slowing down.
The Reaction
Until recently, the tradition among Indian female actors was to have a remarkable career and disappear after marriage. This has carried on for so long that it has become a social more. Indian society reveres tradition, and hence, some publicly expressed displeasure at the actor for breaking away from this tradition.
In the age of trolls and social media rampage, coping with such hatred can take a toll on your personal and professional lives. The actress has since opened up about how she deals with the negative and unwelcome attention from the media. Especially, her adorable son Taimur Ali Khan has been a constant target of paparazzi. Despite expressing their concerns about it, the celebrity couple has remained poised.
Back and Forth
Kareena Kapoor Khan has kept her grace throughout. Postpartum body image is a major issue for women. Adding to the agony are the insensitive comments people pass on women who have gained weight during pregnancy. At the receiving end of this bitterness are mostly celebrities who struggle to have a private life.
Actors are now coming out to reclaim their right to privacy and normalcy. Kareena Kapoor Khan has been vocal about how pregnancy has changed her, and how she enjoyed every bit of it, including putting on weight.
Indian society expects women to sacrifice their career and personal passions for the sake of their families. If a mother's attention shifts to other areas of her life, she is often labeled as an "irresponsible" or "bad" mother. When Kareena was seen engaged in other projects, people's reaction was not different. Again, the actor's response was graceful and rather dismissive of society's judgments. She was reported saying that her rapport with her son is not the concern of the public; also, that being a good mother is not directly linked to how much time one spends with her child.
The actor is grateful for the support she receives from her husband, Saif Ali Khan. Reportedly, he urged her to go back into acting. In a recent interview with the film critic Rajeev Masand, Kareena said, "when it comes to being a mother, my experiences are very personal and it's my own. There is no perfect ground for 'following it."Also responding to the question about being bold, she said, "People called me (on the eve of her marriage) to ask me, 'are you sure you want to do this? You know, your career will be over'… I think it should have nothing to do with my professional decisions".
On a positive note, Bollywood has welcomed the beloved actor back by showering her with great projects. The actor is well ahead in the game already with much-anticipated projects alongside leading stars and directors of Bollywood. Some of the projects in the pipeline for Kareena are Good Newwz with Akshay Kumar, Diljit Dosanjh, and Kiara Advani; Angrezi Medium, which is a sequel to the acclaimed film Hindi Medium; Takht, a historical drama directed by Karan Johar; and also, Laal Singh Chaddha, the proposed remake of the celebrated Hollywood movie Forrest Gump, with Aamir Khan.
Kareena, who comes from a long lineage of actors and filmmakers, is excited about these upcoming projects and said that she is open to doing web-shows like Netflix's "Sacred Games" in which her husband plays an important character. She also expressed her desire to continue acting because it is her passion, one she wishes to follow for a long time to come. She is not willing to let naysayers stand in her way or take it away from her. We love Bebo even more now!
The following two tabs change content below.

Latest posts by Sreethu Sajeev (see all)