7 Easy Skincare Tips Kendall Jenner Swears By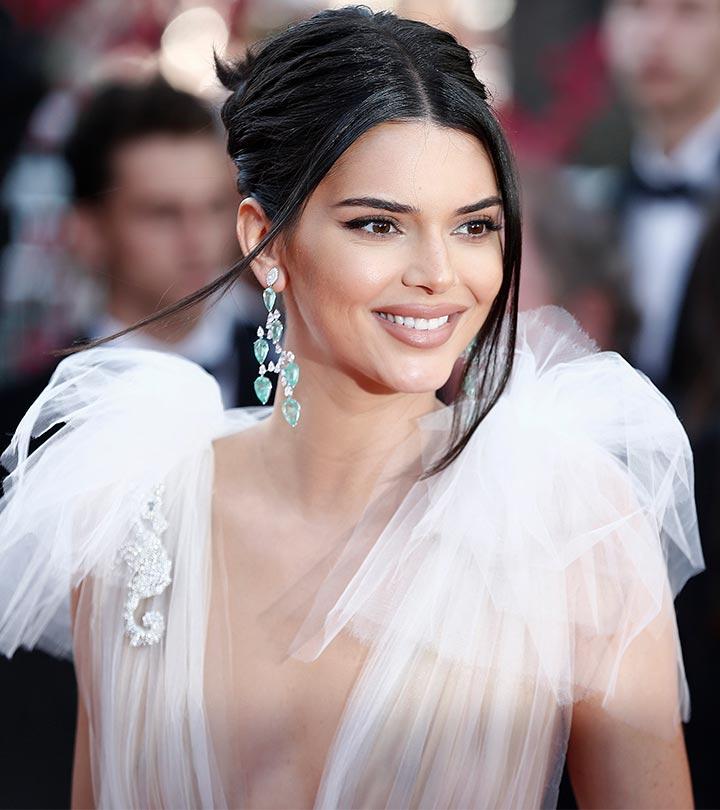 You probably think that the highest-paid model in the world (according to Forbes magazine) must be absolutely flawless, right? Wrong. Recently, Kendall Jenner came forward to talk about her struggles with acne. She mentioned how she had struggled with acne since she was a teenager and was often envious of her sisters' seemingly flawless skin. The 24-year-old model spoke about how debilitating her acne was and that after turning 16, she resorted to using birth control pills to control it. However, in 2018, she was forced to stop using birth control right at the peak of her career, and this caused Kendall's skin to suffer from acne once again. The model went on to endorse a significant acne solutions brand and till date swears by it. So much so, that when her sister Kylie released her own brand of skincare products, Kendall didn't bother using any of the products. Guess Kendall really swears by the saying 'If it ain't broke, don't fix it'. Read on to find out some of her skincare tips and how you can get glowing skin just by sticking to a routine and following these habits.
1. Don't Touch Your Skin
This is a piece of advice Kendall learned when she sought help from her older sisters. The Kardashian sisters warned Kendall to keep her hands to herself and to leave her skin alone. According to them, oil and dirt from your fingertips can get transferred onto your skin if you keep touching or picking at it. It's best not to touch your skin directly unless you've just washed your hands.
2. Go Easy On The Washcloth
Kendall's Beverly Hills-based family dermatologist, Christie Kidd recommends going gentle on the washcloth. She always asks her patients to ditch the rough hand towel for a softer material and to simply pat your skin dry rather than give it a scrub down. This is because Acne-prone skin is often inflamed and can get much worse if it's scrubbed raw. She recommends giving your sensitive skin the same treatment you'd give your baby.
3. Pay Attention To Product Ingredients
It is recommended to avoid using certain ingredients like Benzoyl peroxide as they tend to dry out the skin (due to alcohol). In terms of clearing out acne, her dermatologist recommends using skincare products that contain salicylic, lactic and glycolic acid as well as using a special cleansing pad to wipe them off (rather than a hand towel).
4. Wash Your Face At least Two To Three Times A Day
Overwashing your skin can leave it feeling dried up and oversensitive. However, if you're someone who is exposed to pollution daily or your job requires you to use a lot of makeup, this one's for you. Kendall admits that she's pretty lazy when it comes to her skincare routine, but when her face is concerned, she goes all out. A self-confessed hypochondriac, Kendall's sisters have always given her sound advice when it comes to skincare.
5. Don't Go Overboard On Makeup
Kendall is known for being the most natural of the Kardashian-Jenner clan and for a good reason. Her struggles with acne made her value her natural skin, and she avoids using too much makeup and makes sure she takes it off before going to bed without fail. Kendall admits that while she's a sucker for a good smokey eye, she spends most of her free time makeup-free. When she does have to throw on makeup she likes to turn on some 90s Hip-Hop, throw on a light foundation, some mascara and then head out the door. Her older sister Khloe joked that Kendall was so flawless that putting on makeup for her would just be putting on mascara.
6. Drink Tonnes Of Water
While this isn't really a secret, it's often overlooked. While being dehydrated has a harmful effect on every part of your body, it primarily has an impact on your skin and does not work out very well. The best and quickest way to achieve glowing skin is to simply drink an adequate amount of water required.
7. Don't Pick At Your Acne
This can only aggravate your acne problems further and make it much worse. The dirt from your fingers can get transferred to your skin and worsen the skin problems. This can lead to more significant problems with your skin later or cause severe skin infections and pain. The best thing to do is to apply topical creams on the surface of the pimple and leave it alone.
What do you think of Kendall's tricks? Do you admire the Jenner sister's courageous act of sharing images of herself with acne and speaking out about the issue? Let us know in the comment section below what you think of the same.
The following two tabs change content below.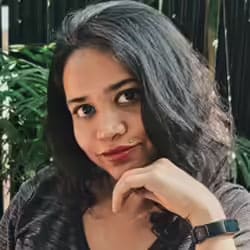 Niharika has a passion for all things art, music, and travel. During her spare time, she likes experimenting in the...
more