Kerala's Small Wonder: 8-Yr-Old Girl Donates Her Gold Earrings & Piggy Bank Savings Towards Flood Relief Funds
Empathy is what's lacking in today's generation. We are so absorbed in our own lives that we hardly have time to help others or even listen. Again, this is one of the reasons why most people feel lonely today. If we don't have the time or energy to help others, how can we expect the same from others when we are in need? Thankfully, in this fast-paced world, some people have time to focus on being positive and helpful. The 8-year-old girl from Kerala who caught the media's and public attention for donating her piggy bank savings and gold earrings to help the flood struck people is a great example for such golden hearts.
Even someone who earns decent will think a hundred times before donating any money to charity. And here is this girl, who selflessly donated all her savings and gold earrings to the Chief Minister of Kerala, Pinarayi Vijayan. Want to know more about this little angel who re-affirms our faith in humanity? Read on.
Helping Hand For The Flood Victims
Kerala was struck by the monster floods during the monsoon of 2018. Many lives were lost and properties damaged to a dreadful extent. However, the people of Kerala worked in unity in order to fight the calamity that would have caused a bigger disaster if it wasn't handled well. People from all over the world started pouring in donations to help the flood-struck lives who had lost their everything to the gushing water. For the same cause, 8-year-old Liyana Thejus decided to donate her piggy bank savings.
The 4th-grade student from Kochi met CM Pinarayi Vijayan when he came to attend the 90th birth anniversary MM Lawrence, a CPI(M) veteran. She waited outside the venue with patience and ran towards the Chief Minister as soon as he came out in order to make her donation to the Chief Minister's Distress Relief Fund (CMDRF). She went ahead and removed her earrings and gave it to him as well.
Deeply touched by this incident, Pinarayi Vijayan shared a picture with Liyana on his Facebook account. In the picture, Liyana is removing her earrings to donate them for the good of the public. While describing the incident in the post he wrote, "She handed over her piggy bank savings to me. When I was about to leave, she said 'this too' and removed the earrings that she wore and gave it to me." This is such an "awww" and heartwarming moment!

Many people appreciated the little girl for her generosity and kindness through the post. Even such small gestures make a huge difference and it's the thought that counts and not the amount of money that is being donated. When your home sinks, you are the one who has to save it and not wait for anyone else to do it for you. Liyana's gesture is a breath of fresh air that our ignorant, pollution-stricken world needs. As more and more children are getting involved in social work and climate activism, we truly realize their potential and understanding of deeper issues than completing their Math homework.
While a lot of people appreciated the government and the Chief Minister for handling the situation well, there was another lot who weren't very happy with things. They expressed their disagreement on this post of the CM by ridiculing the necessity to take the jewelry of women and children which is usually done in worst case financial crisis. According to them, this sweet gesture of kindness isn't a "good omen".
While people are keen on mixing their political opinions in humanitarian incidents like these, we're just glad that we have kids like Liyana who are going to become the next generation youth. Because as we know it, the future generation has to walk on eggshells in order to live a fruitful life. Climate change and global warming have already started impacting lives in various countries. And there's no better example to it than the floods that took over Kerala's coasts last year.
Even in 2019, there were flooding incidents in the coastal state during the monsoon season. Though it wasn't as severe as the one that struck in 2018, it's something repetitive and puts up a huge threat for the state. As we know, prevention is better than cure and it's important that we prevent further calamities striking our world by being kind. Be kind to the environment, be kind to your resources, be kind to the life around you, and be kind to the future generations.
We think that Liyana has taught us a valuable lesson here. What are your thoughts on this heart-warming incident? Share your thoughts with us in the comments section below.
The following two tabs change content below.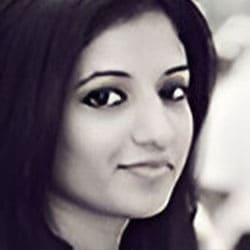 Latest posts by Chaitra Krishnan (see all)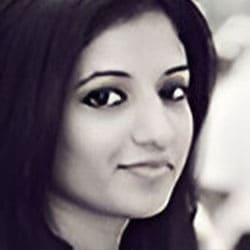 Chaitra Krishnan
Chaitra is a passionate writer and fashion enthusiast. A fiction fan and poetry lover, she goes by the motto "When life throws lemons at you, mix the juice with some honey and get rid of your tan!" Also, jumps at the word "Sale".