Lifestyle Changes To Boost Hair Volume And Growth Naturally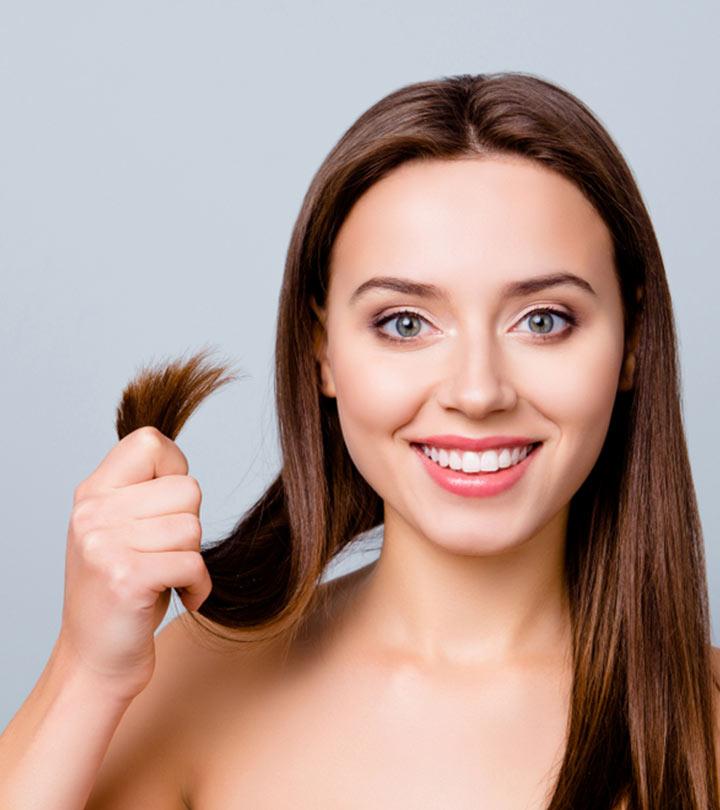 Ok, we get it, everyone has a hectic schedule, and our hair faces the wrath of pollution, hard water, and chemicals. But that is no excuse to ditch a healthy hair care routine yet. We understand that regular spa or everyday pampering is not feasible, and the good news is that your hair doesn't need that either. Instead, healthy hair growth can be boosted by a nutritious diet, proper cleansing, and hydration. Here are some of the lifestyle changes that will make sure you have healthy hair growth. Read on to know them all.
Hair-Boosting Superfoods
Healthy hair doesn't mean long hair, but if you are thinking of ways to make your hair grow faster, we have just what you need. Since hair doesn't grow in a day, it's best to go slow while trying to grow it. Changing our dietary habits is essential to promoting hair development and increasing hair volume. It will not happen overnight, but these foods mentioned below can help you grow long hair faster.
1. Amla
Amla has long been used as a natural cure for various hair issues. It does everything, from preventing hair loss to encouraging hair growth. Consume it on an empty stomach for optimal hair benefits.
2. Figs
Figs are a great source of all the nutrients you need to grow longer and thicker hair. In addition, this fruit is a good source of iron, calcium, and other nutrients such as vitamin-A and C. Aside from strengthening the hair, these nutrients are also helpful for hair conditioning.
3. Cucumber
Cucumbers are often referred to as "superfoods" because of their health benefits. Cucumbers are rich in silicon, salt, calcium, sulfur, and other essential minerals for healthy hair growth.
4. Eggs
Our bodies require a lot of amino acids to aid in our hair's growth. As a result of their amino acid and biotin content, eggs are a healthy option for breakfast daily.
5. Sprouts
Sprouts can provide the amino acid needs of vegans. In addition, eating raw or cooked sprouts offers several health advantages for your hair and body. For healthy hair and nails, sprouts are a good source of nutrients such as vitamins, minerals, amino acids, and proteins. In addition, they are high in fatty acids, which are helpful for hair health.
Importance Of Hair Massage
To encourage hair development, try massaging oil into your scalp. Massaging your scalp is essential to maintain the health of your hair follicles. To maintain its strength and vitality, our hair requires daily nutrition. Therefore, oiling once or once a week is recommended. However, if you want long hair rapidly, you must select the most refined oil for hair development. To help you out, we've compiled a list of a few best hair oils that can be used on any hair type.
1. Coconut Oil
The most popular hair oil for all hair types is coconut oil. It can be found everywhere around the globe, which is an added bonus. A rich source of antioxidants and Vitamin E, this oil promotes hair development while moisturizing the scalp.
2. Castor Oil
Vitamin E, minerals, and proteins are all found in high concentrations in castor oil, making it an excellent source of nutrition for healthy hair. Antibacterial and antifungal activities are also present in this oil. The presence of ricinoleic protects the hair and stimulates the flow of nutritional blood to the scalp. It even contains the omega-6 fatty acid necessary for good hair growth.
3. Lavender Oil
Using lavender oil on your hair and skin can be a good thing. It stops hair loss and encourages hair growth by increasing blood flow to the scalp. In addition, it hydrates and nourishes the scalp and hair follicles. On the bright side, it may be used on any type of hair, whether greasy or frizzy.
4. Almonds Oil
Almonds are a highly nutritious food; their oil is just as good for our hair. It aids in naturally increasing hair volume. Nutrient-dense almond oil locks in moisture, preventing hair loss, which is why it promotes hair growth.
Flaunting gorgeous hair is everyone's dream, but not many of us manage to maintain our hair through the hectic schedule. A good hair care routine does not need expensive treatments and tiresome exercises. Regular oiling, combing, massaging, and healthy eating will produce satisfactory results in just one week. So, would you like to add anything to our hair care routine? Let us know in the comments section!
The following two tabs change content below.