Lighten The Skin On Your Knees With These 5 Natural Exfoliants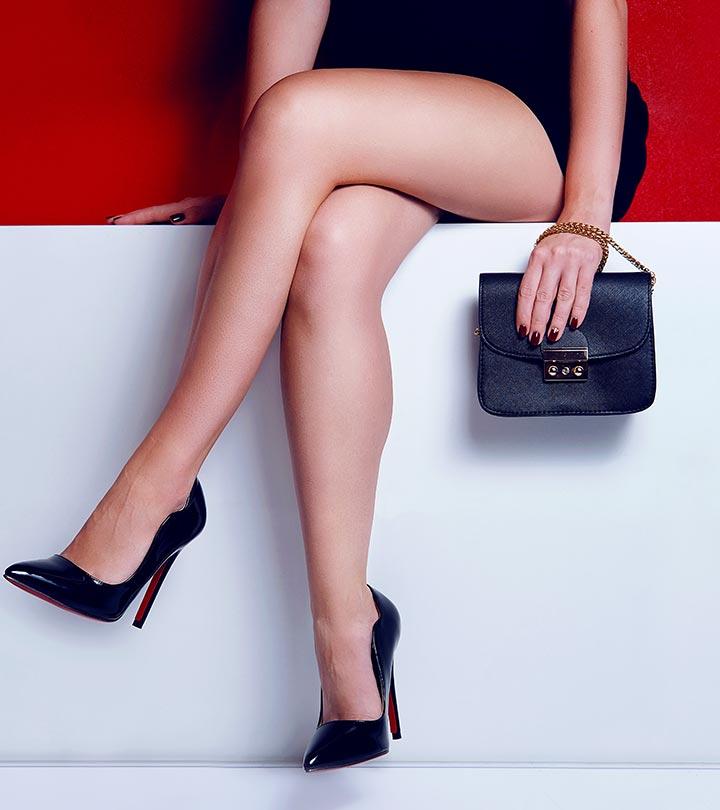 When it comes to beauty regimens, the knees are one part of our body that we tend to sorely neglect. As tragic as it sounds, it's only when we slip into short, summer dresses and daisy denim shorts that we finally notice our glaringly obvious mistake – dark, pigmented knees that stick out from otherwise even-toned, smooth legs like a sore thumb.
Ugh.
At times, this sight is so very all-encompassing that it doesn't matter how on fleek our makeup is or cute the OOTD is. All that our eyes can see is those pigmented, rough-looking knees. And God forbid if a random stranger-on-the-street's appraisal lingers for just a moment too long on our sallow knees, whoosh!
Hear that sound?
That's your peace of mind flying away for the rest of your outing. What follows is a session of intense and icky paranoia where you convince yourself that everybody is transfixed with the sight of your (now, rather vulnerable) knees. Sigh.
The skin around our knees is less flexible. Hence, it tends to dry out more quickly compared to other regions. This usually leads to the accumulation of an excessive amount of impurities and dead cells, which gradually form those infamously ugly dark patches.
But we don't have to live this way. It is possible to enjoy summer trends and the skin you live in simultaneously. All you need is some help from Mother Nature! The following are 5 easy-breezy natural treatments to get rid of scruffy, dark knees in a jiffy.
1. Avocado And Sugar Exfoliant
Avocado positively bursts with vitamin A, minerals, and skin-nourishing fatty acids that can help rejuvenate parched and dry skin (1). Combine it with sugar crystals, and you give it an exfoliating boost that can help you get rid of the accumulated dead skin cells and lighten your knees.
Ingredients
• Ripe avocado x ½
• Coarse sugar x 2 tbsp. (25g)
Preparation
1. Peel out the skin of the avocado and gently smash the extracted pulp using a spoon.
2. Add the sugar and mix the two ingredients to form a uniform paste.
How To Use
• Apply the mask over your knees and gently massage using circular motions for roughly 2 to 3 minutes.
• Leave the mask on for a minimum of 20 minutes. Then, rinse with cool water.
• Repeat the treatment 2 to 3 times every week until you see results.
2. Almond And Yogurt Exfoliant
Yogurt can moisturize your skin while simultaneously providing a light bleaching effect to lighten the dark patches on your knees. Almonds are a rich source of vitamin E, and when crushed, provide some abrasive action that can get rid of the accumulated dead skin cells.
Ingredients
• Raw almonds x 3-4
• Hung curd or thick yogurt x 2 tbsp.
• Almond oil x 2-3 drops (optional)
Preparation
1. Grind the almonds until you have a coarse powder.
2. Beat the hung curd until you get a smooth, creamy texture.
3. Mix the almond powder and curd.
4. Add the almond oil for an extra moisturizing boost during the winters.
How To Use
• Rub the mixture onto the skin and leave it on to dry for roughly 20 minutes. Rinse.
• Repeat the treatment 3 times.
3. Oats And Milk Whey Exfoliant
Oats and milk whey are ideal for lightening dark, rough knees. Their hydrating powers, when combined, facilitate the regeneration of skin and moisturize dark skin while simultaneously getting rid of dead skin cells (2).
Ingredients
• Oats x 2 tbsp. (20g)
• Milk whey x 5 tbsp. (50ml)
Preparation
Add the milk to the oats and mix until all the oats are soaked.
How To Use
1. Massage in circular motions on your knees. Leave it on for 20 minutes and then rinse.
2. Repeat thrice per week.
4. Lemon And Baking Soda Exfoliant
Lemon and baking soda are a great skin lightening treatment. They possess whitening agents and exfoliating properties that get rid of dead cells and lighten your skin.
Ingredients
• Squeezed lemon juice x ½ lemon
• Baking soda x 2 tbsp. (20g)
Preparation
Mix the two ingredients in a small bowl and wait until the bubbling ceases before using the paste.
How To Use
• Apply the exfoliant paste on your knee, leave it on for 15 minutes and then rinse.
• Repeat thrice per week.
5. Honey And Linseed Exfoliant
Honey contains hydrogen peroxide that has a bleaching effect. Once you combine the hydrating powers of honey and linseed, you get a moisturizing and skin lightening exfoliant.
Ingredients
• Honey x 3 tbsp. (75g)
• Ground linseed x 1 tbsp. (10g)
Preparation
Mix both ingredients in a bowl until you get a smooth paste of uniform consistency.
How To Use
1. Apply the paste on your knees. Leave it on for 15 minutes and then rinse with cool water.
2. Repeat the treatment 2-3 times per week for best results.
Now, you're all set to bid goodbye to dark, patchy knees. Go ahead and confidently rock those minis and shorts. Stay beautiful!
The following two tabs change content below.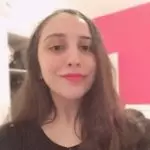 Latest posts by Emaan Shah (see all)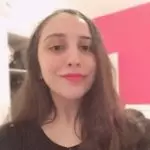 Emaan Shah
Emaan is a voracious and rather indiscriminate reader. She is also a writer, history buff, insomniac, amateur doodle artist, terrible poet and a self-professed philosopher (but only after 3 am). Currently, she is pursuing a degree in medicine.