Here's What Lip Colour You Should Be Wearing Based On Your Zodiac Sign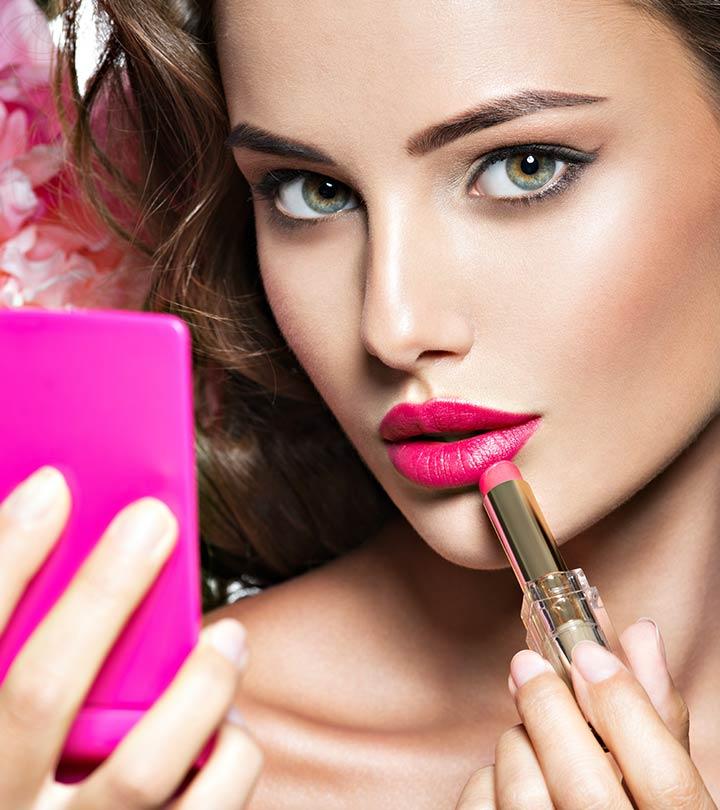 Lipsticks are probably the first thing that comes to everybody's minds when it comes to makeup. One peep into our beauty bag and we'll find a legit bunch of lip shades, won't we? Some of the lipsticks, well, we wear them all the time, and then there'll be some which you've never even touched. Adding some color pop to lips can make such a huge difference to the overall look. But, choosing the wrong shade of lipstick can make one look like they dressed up for halloween. But no matter what, there's one go-to lip shade that we all swear by, and there's one that we always hoard onto despite never using it, right? You know, there's a reason for it — you must've fallen in love with lip color at the store or it must be something that Beyonce was wearing in her latest pop video. After you're home you realise that it's just not suiting your face.
Ever wondered that lipstick preferences are actually tied up to our identity? It's possible you know, your zodiac sign can guide you to your perfect shade of lip glory! And that's exactly why we've carefully handpicked lip colors that match both your sign and personality. Go find the lipstick that matches your personality and what better way to guide us than our zodiac signs? Let the stars tell you about your perfect shade of lipstick. Read on.
1. Aries
Aries women define boldness, strength, and crazy loads of energy. And if there's any color that matches these, it's got to be red. A statement red lip is all you need for your flashing personality if you are an Aries. Go red and embrace the limelight.
2. Taurus
For Taurians, love occupies a large chunk of their lives. They are hopeless romantics, no doubt about that! And it's the natural colors that are apt for the Taurus women. From a dusty rose, a light pink to any kind of nudes — they all work for them.
3. Gemini
Geminis are curious, spontaneous, and versatile. It's very likely that the Gemini women are always on a lookout for lip colors that trend the most currently. Not to forget, they love all things around gossip. Therefore, pretty and bright hues are what will be best for their lips. A Sunday brunch or a casual meetup, a bright pink lip is a perfect colour.
4. Cancer
Cancerians are embodied with two extreme personality traits — that of being intelligent and extremely emotional at the same time. They love the emotions that get tied along with every relationship they have. Most of the Cancer women have tender lips that definitely need some TLC. So, a nice hydrating lip balm is the best choice for them. For color, they can always go for a tinted lip balm. They can also wear lipsticks in shades of soft mauves or pinks.
5. Leo
The word "Leo" itself talks a lot about their personality — they're leaders, they're out there no matter what, and they're bold. And when it comes to lipsticks, they love the luxurious ones. However, if you're a Leo, remember that coral tones and oranges work best for you.
6. Virgo
You guys are practical, hardworking, and organized. And you guys don't really bother about if the lipstick is kiss-proof or transfer-proof. And you go for shades that aren't too feminine. Therefore, shades of apricot, corals, or even beige should be your picks for your everyday makeup routine.
7. Libra
Perfectly balanced souls, that's who they are. Not a hint of impetuousness towards anything in life, they balance everything out.So, if you are a Libra woman then consider trying out the typically feminine shades like rosy pink or some rich berry shades. When being adventurous is one of your key personality traits, then why not opt for a blue lips shade?
8. Scorpio
They are the rule-breakers, bold to the "d", rebel without a cause, and chance takers! They have a mysterious aura about them which makes them immensely attractive. The perfect colors of Scorpio women would be dark hues that help get the punk look right. Vampy hues with a matte finish would make them look sassier!
9. Sagittarius
Sagittarian women are always filled with energy, they are athletic and adventurous. And bubbly and cheerful as well. These women usually fall under the happy-go-lucky category. Therefore, they need a lip shade that matches the optimism in them. A bright pink or a neon fuchsia lip color would be best.
10. Capricorn
Capricorn women are a complete package. They are professional, elegant, have a good sense of humor as well. They need a lip color that will put an equal spotlight on all of these qualities of theirs'. Deeper nude shades or even pale nude shades are more than enough to do this job.
11. Aquarius
Aquarians are pretty unpredictable. As much as they are super-friendly, they are even temperamental. They even dare to be different. So, how about going with an ombre style lipstick? Try it, dear Aquarian women, you'll love it!
12. Pisces
In the zodiac world, they are what we can call as "sensitive dreamers." They're intelligent, empathetic, and compassionate. Pisces women love the feel of wearing a lipstick. Natural hues like those of rose petals or raspberry will help compliment their sensitive personality.
So, now the stars have shown you the way, right? Try these colors that are an ultimate expression of what's happening everything inside you and outside. We hope you find your lip color. Cheers to stars and lipsticks!
The following two tabs change content below.

Latest posts by Shivani K (see all)