7 Long Weekends To Watch Out For In 2020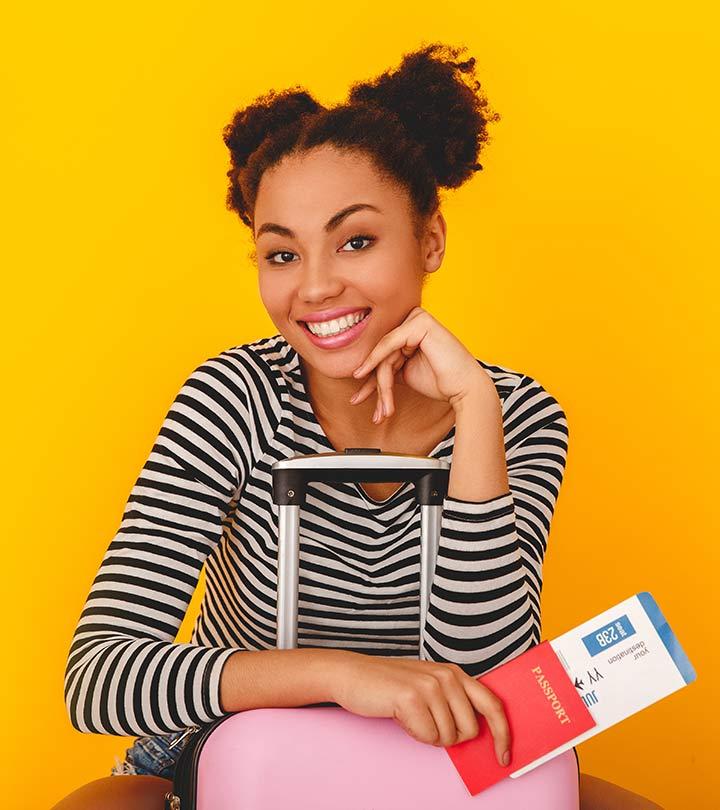 As we near the end of 2019, we start thinking of all that we achieved and all that we could have managed to experience had we taken some time out, isn't it? As much as the start of a new year pumps up our energy and makes us all excited, the end of the year too is a special event. You reminisce about all the beautiful and emotional moments you had to live through that year.
And if you happen to be a traveler like me, I'm sure that as soon as you reach the year-end, you will pull out the calendar of next year and start marking when it is possible to go on adventures and travels. But hey, do you realize that we're going to step into a whole new decade when we step into 2020? Congratulations on surviving the previous one folks! And I have a piece of good news for you all — the year 2020 can be very exciting if you're looking for weekend escapes from your sedentary life. The coming New Year has its generous share of holidays that fall just before the weekend. And I cannot help but list it down for you. So, read on lovelies!
1. The Maha Shivratri Weekend
Days: February 21 (Friday), February 22 (Saturday), and February 23 (Sunday)
Considering that February is a month where the climate is neutral (it ain't too hot nor too cold), it's the best month to go explore the country. If you're a beach bum like me then you can soak in some sun and sand, and enjoy the frolic of the beach vibe in Goa when the Goa Carnival is happening between Feb 22 and Feb 25.
You can also travel to the north and be a part of the Taj Mahotsav (Feb 18- Feb 27) at Agra. Pick your destination and just go!
2. The Holi Weekend
Days: March 7 (Saturday), March 8 (Sunday), March 9 (Monday), March 10 (Tuesday)
Childhood memories of Holi for me were all about splashing colors and water balloons at whoever was in sight. But with every passing year, my way of celebrating it has changed. And considering that Holi is falling on a long weekend this year, how about enjoying it in the lap of nature? You can pick your nature getaways by choosing to chill at a homestay amidst a coffee estate in Coorg or you could head north and visit the Himalayas; it is beautiful during March.
3. The Good Friday-Easter Weekend
Days: April 10 (Friday), April 11 (Saturday), April 12 (Sunday)
If you get leaves on Vaisakhi (April 12) and Ambedkar Jayanti (April 14) that makes a weekend of 5 days off! And such a long holiday haul is like a practical blessing in disguise from the almighty! You can go international on such a weekend. Head out on a budget-friendly trip to Sri Lanka or indulge in luxury by visiting the Maldives.
4. The Bakrid-Raksha Bandhan Weekend
Days: July 31(Friday), August 1(Saturday), August 2(Sunday), August 3(Monday)
For once, ditch your regular way of celebrating the bro-sis bond; instead, head out on a trip with your sibling. Trust me, it's the best way to bond with your sibling by reminiscing all the childhood memories. If you've been planning a Goa trip with your sister all your life, then maybe the time has come for it to turn into reality. Also, if you're looking for off-beat beach locations, then, consider Gokarna of Karnataka or Varkala of Kerala.
5. The Onam Weekend
Days: August 29 (Saturday), August 30 (Sunday), August 31 (Monday)
We all know that God's own country, Kerala is one of the most beautiful lands in India. And what better way than celebrating Kerala's annual festival Onam than in their land itself? Experience the backwaters, the beaches, the temples, and don't forget to take the boathouse for a night stay. You'll love it! I guarantee you.
6. The Diwali Weekend
Days: November 14 (Saturday), November 15 (Sunday), November 16 (Monday)
You don't need to explain the aura of the festival of lights in India, right? It's one of my favorite festivals too. And since it's falling on a weekend, how about escaping from the noise and pollution of the city and experience the natural light of the universe, the stars by engaging in some star gazing activities? Head to Spiti or Rajasthan during this weekend and you will surely not experience any FOMO!
7. The Christmas Weekend
Days: December 25 (Friday), December 26 (Saturday), December 27 (Sunday)
It's the last weekend of the year and you'll surely want to celebrate it grandly, won't you? If you have a piggybank of leaves pending then take them and extend the Christmas celebrations until New Year's Eve. Make a short trip to a European country. It's the best place to experience the Christmas vibe.
It's always ideal to plan your leaves and holidays beforehand. Every New Year, I make a list of the places I want to visit that year and plan my weekends accordingly. You should try this too if you're a traveler like me. Also, how many places did you visit this year? Just curious! Let me know in the comments below.
The following two tabs change content below.

Latest posts by Shivani K (see all)