5 Makeup Products That Will Transform Your Face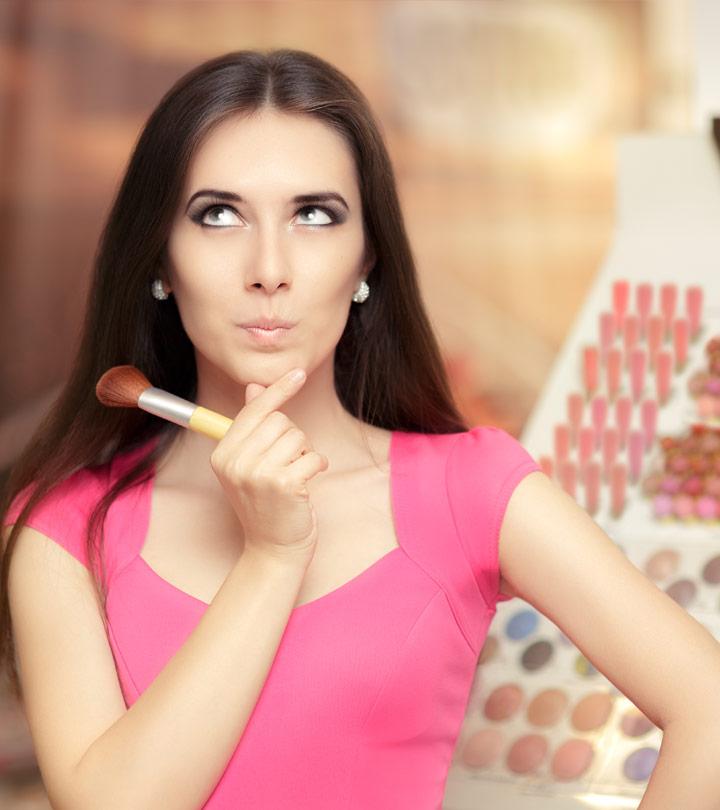 Discovering makeup is a milestone in every girl's life. We all know that a concealer will hide our blemishes, and a red lipstick will make our skin look brighter. But makeup is not a magic wand that can make us look completely different than we generally do. Or can it?
As it turns out, makeup can, indeed, completely transform the way we look. Flawless skin, defined cheekbones, and poutier lips are just the right product away.
1. Make Up For Ever Ultra HD Invisible Cover Foundation
Do you want your skin to have an airbrushed finish? Then you don't need to look any further. This liquid foundation delivers medium to full coverage, and is the answer to skin issues like pores, blemishes, and fine lines. The formula is lightweight but hydrating, and is available is 40 shades. The best part about this foundation is that it looks great both in photos and in real life.
[ Recommended Read: How To Apply Foundation Perfectly ]
2. Giorgio Armani Eyes To Kill Excess Mascara
There are so many of us for whom mascara is a desert-island product. It is a subtle way to add definition to our eyes, and make them look wider and more awake. And finally, the Holy Grail of mascaras is within our reach. Giorgio Armani Eyes To Kill Excess Mascara might be the only mascara you'll ever need. It has a dark and glossy finish, and can easily turn your look from day to night. A lighter hand gives a more natural finish, and when it is layered, it can make your lashes look dramatic. It adds thickness, length, and curl without making your lashes clumpy.
[ Recommended Read: How To Apply Mascara Perfectly – A Step By Step Tutorial ]
Check out this video to know about a few cool mascara application tips.
3. Gucci Sheer Blushing Powder
Those newly initiated to makeup often shy away from blushes, because the thin line between flushed and clown-face seems to be extremely blurry. Most of us are on the lookout for a blush that would give us very natural looking flush, and for the longest time, NARS Orgasm was the go-to for many. But unfortunately, it never seemed to work for those with darker skin. To give it stiff competition, comes Gucci Sheer Blushing Powder. It is a lightweight powder blush that comes in eight shades, with textures ranging from matte to satin to shimmery. The blush is silky, and has a translucent finish which makes you looked naturally flushed. It is also highly pigmented and stays on for a really long time.
[ Recommended Read: How To Apply Blush Perfectly ]
4. Laura Mercier Flawless Contouring Palette
Laura Mercier Flawless Contouring Palette is the only contouring kit you'll ever need. Containing five shades that blend easily, it is a palate of three shading cremes and two highlighters. The cremes are a lot less intense than they appear in the pan, which is why it is perfect for every skin tone. The contour shades are on the neutral side, with a balance of brown and gray undertones. It makes your skin look sculpted, rather than dull or muddy as some contouring shades do.
Watch this video to know how to do reverse contouring.
5. Too Faced Lip Injection Extreme
The obsession with full lips never seems to end. Which is why the market is flooded with lip plumpers that promise to give you lips Angelina Jolie will be jealous of! While the results of Too Faced Lip Injection Extreme are not that drastic, they are good enough to be given a shot. It slides on like a normal gloss but without the stickiness. Your lips look fuller instantly, and over time, grow plumper.
Need tips on how to apply makeup? Watch this video.
The internet is flooded with before and after pictures of the effects makeup can have. And with the right products, you as well can completely transform the way you look.
Image Credit: Shutterstock
The following two tabs change content below.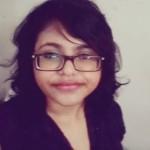 Latest posts by Bhavna Panda (see all)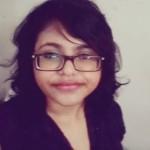 Bhavna Panda
I think, therefore I quote famous lines by famous thinkers.