Woman Cracks PSC Examination 7 Years After Running Away From Home To Avoid Forced Marriage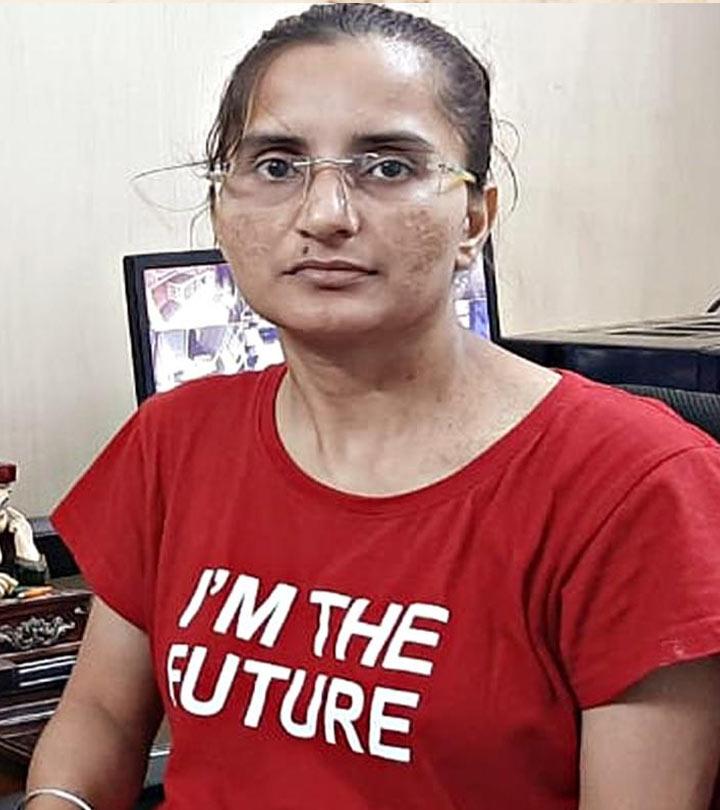 In India, women are often forced to choose between their careers and having a family life. So, many young Indian women who aspire to establish a name for themselves end up having their dreams crushed by their parents and extended family. They're never given the chance to explore their aspirations and follow their dreams. In 2013, a young woman by the name Sanju Rani Verma decided to run away from her home and pursue her further studies. And now, 7 years later, she returns as a PSC officer, proving that women can achieve anything they put their minds to. Let's look at her inspiring story and take a few cues from this role model of a lady:
Escaping From The Confines Of An Overly Traditional Home
As much as Sanju wanted to study further, she realized her reality might not let her. She came from an uber-conservative family based in Meerut. Unfortunately, Sanju was born into a family where women were not encouraged to pursue careers and a life for themselves and had to fight for her rights to pursue her dreams. While Sanju was pursuing her post-graduate degree from Delhi University, she received the news that her mother had passed on. Her family started pressuring her to stop pursuing her education and get married instead. She said, "After my mother had passed away, the family started building pressure on me to get married. I tried to explain to them about my dream but all in vain. I then decided to live on my own as I was not ready to settle for anything less."
Sanju was determined to complete her studies no matter what happened. So, like any brave young woman would, she fled home with pocket change and her dreams of being a PSC officer. So in 2013, at the age of 28, she returned back to Delhi. Sadly, as she had no financial support at the time she had to put her studies on hold and get part-time jobs to save enough money to rent her own apartment. She started taking private tuitions and was also offered part-time teaching positions at coaching institutes. Considering this as her backbone, Sanju decided to resume her preparations for the PSC examinations and remain focused on her goals. All her hard work paid off and Sanju managed to crack the examinations and become a commercial tax officer. However, she plans on studying even further and cracking the civil services exam next so that she can become a divisional magistrate (1).
Advice To Other Young Women
Despite her family's initial lack of support for her, Sanju plans on supporting them financially. She believes that once they see her earning and taking care of herself, they will eventually learn to respect her life choices. She had a lot of advice to depart to youngsters like herself. In an interview with a leading newspaper, she spoke about how she always believed that every person had the right to dream big. She added that women in the Indian society are told not to dream big and are pressured more into caregiving roles than men are.
She spoke about how if someone was to find themselves in that situation they should learn how to find a way to balance it. She said, "If you have taken up an idea to do something in your life, then you must be very strong-willed, even if the circumstances are not very favorable." Sanju's teachers from her school in Meerut were extremely pleased to hear of her results. One of them spoke about how Sanju's success is a major defeat to the patriarchal conditioning of society.
Addressing The Elephant In The Room
Let's address the elephant in the room— forced marriages. Forced marriages are when one or two people entering a marriage are unable to or not allowed to give consent towards the marriage. In many cases, adults suffering from mental or physical disabilities might not be able to provide consent to the marriage. Many people could be coerced into entering a marriage through emotional manipulation (as was the case of Sanju), physical abuse, or making threats. It is completely different from an arranged marriage in that both parties entering an arranged marriage are allowed to choose their partners. In arranged marriages, both parties involved can choose not to go ahead with the wedding.
If you think they're restricted to just the South Asian subcontinent, you'd be mistaken. As South Asian communities spread out to the Western World, we see rising cases of young Indian women and men being forced into marriages by their family and usually without consent. In the UK, forced marriage is a criminal act and those caught are liable to face strict legal action. The Forced Marriages Unit had reported that there had been a decline in the number of Indian cases of forced marriages occurring in the UK in the year 2019 so they're hoping things are taking a turn for the better (2).
While it is great to see women like Sanju succeeding in life and proving her naysayers wrong, we must remember that there are many more "Sanjus" out there who also deserve support. If you notice anybody around you being pressured into marriage and not being allowed to pursue their dreams, try helping out by talking to them and reporting it to the authorities if needed. It would make a world of a difference. Do tell us all your thoughts on this article in the comments section below.
The following two tabs change content below.

Latest posts by Niharika Nayak (see all)

Niharika Nayak
Niharika has a passion for all things art, music and travel. During her spare time she likes experimenting in the kitchen, painting pop culture icons and chasing after random street cats. Her dream is to one day own an amusement park so she can ride roller coasters for free.