CDC Gives Tips: Here's How To Keep Your Mental Health In Check During The Time Of COVID-19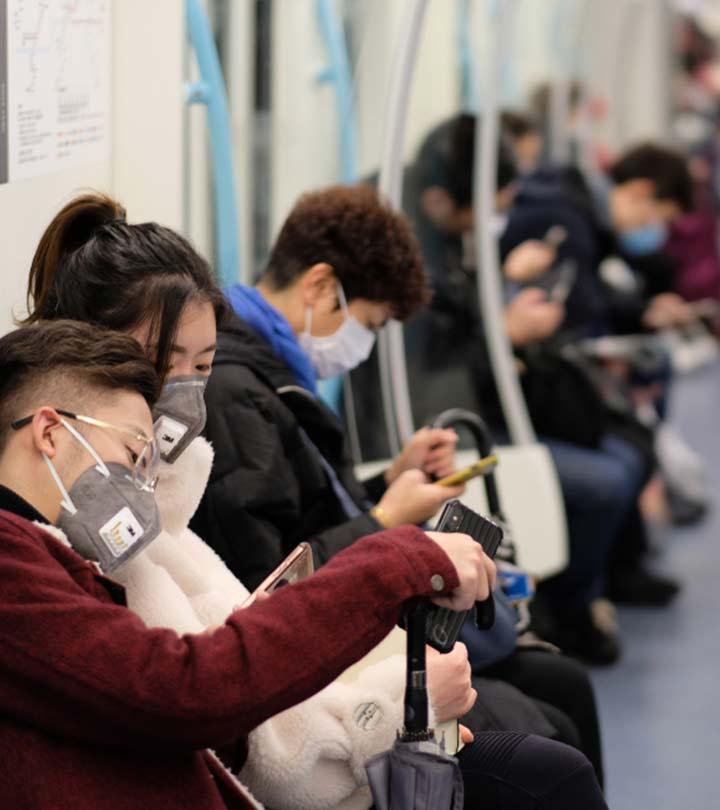 It is perfectly understandable to be concerned about the state of the world right now. The world is in a state of panic in the wake of the Coronavirus. However, it is especially at a time like this that we must have faith in our system and try our level best to keep a steady head. Sure, things seem uncertain at this moment but scientists across the world are making huge strides in the possible development of a vaccine. It very likely that you get stressed with all the overwhelming news that you consume regarding the pandemic. However, it's important to be informed without losing control over your mind. Here are a few tips from the Centre for Disease Control (CDC) to keep your calm during the time of a pandemic.
Filter Out The Content You Consume
Social media is not the best source to go to if you're facing a sensory overload. Sure, the memes might make you uncomfortable and you probably want to go online to detox from the news but social media is not the best place to go right now. Many people feel concerned about the things they are reading around them and tend to go into overdrive. Also stick to credible news sources and always fact check any information you may receive regarding the virus.
Do Not Excessively Wash Your Hands
As is recommended, ensure you wash your hands for at least 20 seconds before you leave your home. Make sure you wash your hands when you re-enter your home and always keep an eye on the surfaces you come in contact with. But do not excessively wash your hands as you will be wasting precious water and handwash. Use sanitizers when you are out and make sure your hands are clean before you eat anything at all.
Stay In Touch With Loved Ones (But Not Literally)
It's understandable that you want to keep your distance during this time period but please make sure you keep in touch with your loved ones. You will need the support of your friends and family during a time like this and the best way to keep in touch is via video calls. Have regular check-ins with your loved ones to make sure they're also taking the right steps to protect their mental health.
This is why it is essential to get exercise and keep yourself as safe as possible in the event of a virus. Ensure you don't drown yourself in work and keep some spare time to perform activities you love. Since things like public pools and parks are meant to be avoided, consider doing some easy at home workouts and watching YouTube videos for guidance.
When You're Feeling Overwhelmed, Switch Off And Read
If you feel like you are being overloaded with information, disconnect and read a book (keeping track of time of course). This will help you switch off for a moment and leave you feeling a lot calmer. Reading a book can also help you escape from your reality for a little bit and that is very reassuring. If you're a visual person, feel free to game, paint or do other things that help you stay calm.
If You Have Any Doubts, Use Reputable Sources To Find Information
Make sure you stay updated with the latest developments in your community. Stick to sources like WHO and CDC for stats and numbers. Do not fall for clickbaity headlines that induce panic. There have been many individuals who are broadcasting "elixirs to protect from Coronavirus" and other such useless items. Only trust your doctor on prevention techniques and future vaccine updates.
Above All, Don't Lose Hope
Don't give up hope no matter how dire things get. Just know that you are not alone in this and there are thousands of people who probably feel the same way you do right now. We are all in this together. We've endured a lot of rough patches before and come out stronger and bolder as time has moved forward. Things will slowly start getting better as we start practicing safer hygiene practices and ensure we minimize contact. We've got this!
Many initial patients of COVID-19 in China have made steady and speedy recoveries and are isolating themselves to prevent re-infection. The good news is that over 67,000 patients in China have made a steady recovery as time has gone. While countries like Iran and Italy have been slower in the rate of recovery, China's recovery shows us there's still hope(1). Everybody just needs to stay patient and wait out the rough tides.
Are you taking the necessary preventive measures? Share your thoughts with us in the comments section below.
The following two tabs change content below.