10 Modeling Secrets That Reveal What's Really Behind Perfect Photos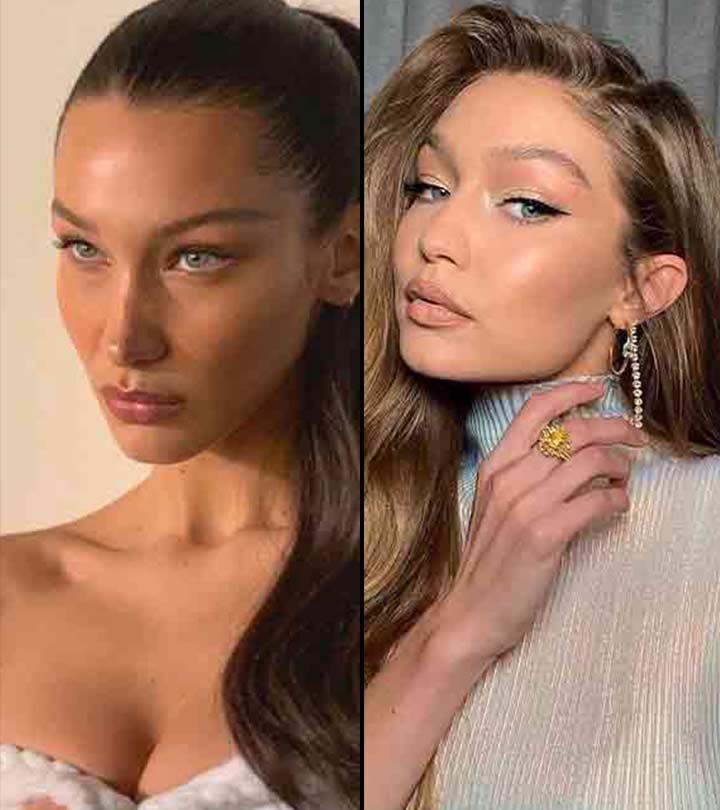 For the longest time, people believed modeling was all about being pretty, tall, and in shape. You must have seen fashion shows with models walking on the runway and posing for the perfect shots. But in reality, the fashion industry is way more than that and demands much more from the models. Here are some rules every model has to live by, which will startle you. Read on to know them all.
1. During Castings, Models Are Not Allowed To Take Washroom Breaks
Victoria Cain, a model who appeared in various advertisements for well-known cosmetics companies, discusses the challenges of the casting process. She said women are not allowed to use the restroom, even when they are menstruating. So there's no need to lose your place in line for the bathroom when you really need to go. Models might seem cold and distant due to the cutthroat nature of the industry.
2. Models Don't Have Undergarments On When They Are On The Runway
Many models don't bother to wear underpants when walking on the ramp. Models often walk the runway without wearing underwear or a bra because of the restrictive nature of their clothing. If you wear your pants it will ride up and spoil your outfit. G-strings can be appropriate under certain circumstances. Models might cut down on their prep time by walking the runway undressed. It might be time-consuming for a model to search for underwear that goes with the following costume if she needs to present many looks in a single fashion show.
3. The Tampon String Must Be Cut Off
Models are still required to use tampons during their periods. Since sanitary pads are too bulky to go in the underwear and are see-through, that alternative is out. Tampons have their benefits, but they also have their drawbacks. The tampon string may sometimes be seen when a model wears a miniskirt and walks. To solve this problem, models either hide it or cut off the string.
4. Twelve Hours Before The Concert, They Quit Drinking Water
Lingerie show prep was discussed in detail by Adriana Lima. She would only drink protein shakes for the final nine days leading up to the performance. Moreover, she would abstain from drinks beginning 12 hours before the walk. A nutritionist assessed Adriana's eating plan and said, "I wouldn't suggest this diet to anyone."
5. After Performances, There Is A Feast
After the show, the models finally have a chance to let loose after days of dieting and focusing only on the event. Girls have pizza parties after Victoria's Secret fashion shows. Imagine how good this pizza would taste to them after weeks or months of abstaining.
6. They Use Of Eye Drops To Brighten Their Eyes
A model's schedule may be rather hectic, especially during peak periods like fashion week. They get up quite early and go to bed very late. Their expression remains upbeat, though. Every stunning woman has a secret weapon to make her eyes stand out. While some people go for coffee or tea first thing in the morning, others use eye drops.
7. Tattoos Are Frowned Upon But Not Outright Banned
Other businesses specifically seek models with tattoos. However, the number of people interested in what you have to say will decrease significantly if you have several tattoos. Because of this, models typically get tattoos in discreet locations. A few supermodels, including Kaia Gerber, Gisele Bundchen, Adriana Lima, & Chanel Iman, all have ink that can go unnoticed. Kendall Jenner recently showed off a tiny tattoo she got on her foot, following suit.
8. They Are More Likely To Experience Dandruff Than Average Women
Every other model will tell you that she suffers from dandruff due to the constant manipulation of her hair. Their hair is damaged by being scraped back, solidified down, sprayed with hairspray, and styled with hot tools, which can lead to split tips and dandruff. This may be why some models refuse to do anything as simple as washing their hair when given a chance. Instead, many famous models, like Kylie Jenner, Nicola Peltz, & Gigi Hadid, choose to skip washes every few days to give their hair and scalp a chance to recover.
9. They Use Padding To Make Their Bodies More Curvy
Many people who like curvaceous models have pondered how they maintain a small waist about their hips. As it turns out, the key is straightforward. These ladies are a lot leaner than we gave them credit for. This is because their buttocks, hips, and breasts are all augmented with specialized padding. Some plus-size models even rely on them.
10. Models That Are Plus Size Are Restricted In What Foods They May Consume
A frequent misconception is that plus-size models never have to watch what they eat. On the contrary, they may have it even more difficult than slimmer models. Models with curves have the challenge of being slim without compromising their careers. Which is why it's so essential for them to eat healthy foods.
No profession on earth is easy, and even if something looks simple, the professionals make it look like a piece of cake. So, who is your favorite model in the industry? Let us know in the comments section!
The following two tabs change content below.