Models Who Established Themselves As Actors In Bollywood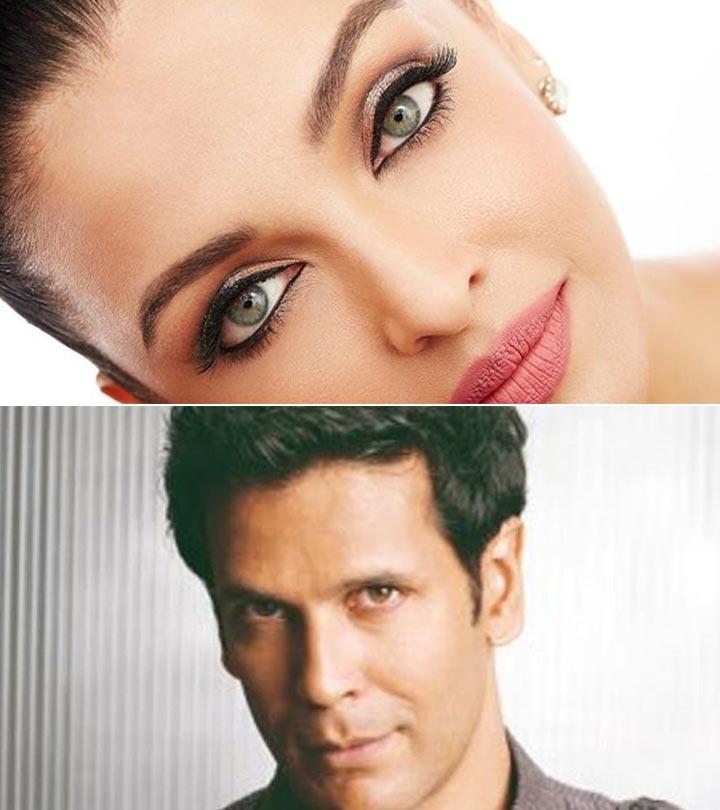 When it comes to entertainment, Bollywood reigns on the top spot in India. Indians love Bollywood! And every year we get to see a lot of talented actors debuting on the big screen irrespective of the quality of movies that are released each year. In short, what we're trying to say is that Bollywood is indeed a churner for all kinds of good talent. Many stories, some of them that hold the rumor tag make rounds about how Bollywood industry doesn't treat the outsiders with love and respect. As many battle it out and have mixed opinions on this aspect, it is also regarded to be true that Bollywood has nurtured fresh talent! And this is why many dreamers trade their already successful occupations for a stint in Bollywood even if it was just a brief amount of time.
And one of those occupational industries that have contributed great actors to the Bollywood industry is the modeling industry of India. A huge number of models have tried their luck to become famous actors in Bollywood; however, very few have made it to stardom.
Here, we have curated a list of earlier models and now established actors in the Bollywood industry. While some have become superstars, some of them are not so popular, however, all of their journeys are noteworthy. Let's read together.
1. Aishwarya Rai Bachchan
She is regarded as one of the most beautiful women in the world even to this day after becoming a mother as well. Very few of them know that Aishwarya took the huge leap of faith and gave up her education to start a career as a model. Her dream came true and she was enjoying a successful career in modeling. She even was featured in the Vogue Magazine in its American edition. She later went on to become the winner of Miss World pageant in 1994. This opened a window for her as an actor in Bollywood and as we know, the rest is history. Today, she's an internationally acclaimed actress.
2. Priyanka Chopra Jonas
She lived a tomboy childhood and modeling happened by chance to her. She was one of the most popular models of her time. Her modeling career gave her the confidence to apply for Miss India pageant even if she had zero hopes of winning it. She, however, won the Miss India title and went on to win the Miss Universe title too. After her duties as Miss Universe was done, Priyanka ventured into Bollywood as an actor. Currently, she's established herself in a much better manner as an actress in International cinema.
3. John Abraham
John Abraham was one of the most sought-after models in the Indian modeling industry. He became an even popular face when he participated and won the title of Gladrags Manhunt in the year 1999. His fit body and long hair that he sported back then were his highlighted qualities. He stepped into Bollywood later and since then he's had his fair number of hits and flops in the industry. These days he's mostly into doing action-packed movies only.
4. Milind Soman
Among the males in the modeling industry, he's regarded as an icon by all the budding faces. It's been decades now since he stepped into Bollywood and is continuing to try his luck in the tinsel town; he still upholds the supermodel title! He was every woman's craze when he featured in the Made In India video of singer Alisha Chinai in 1995. These days he's into running and people have started to refer to him as the Ironman.
5. Deepika Padukone
We all know that currently, this South Indian beauty from Bengaluru is one of the highest-paid actresses in the Bollywood industry. She too started her career as a model in her home city. Soon she attained the status quo of a supermodel and was signed by many international brands as well. She has also worked as a Kingfisher model and has appeared in their swimsuit calendar in the year 2006. She's a perfect example for a successful career transition from being a model to a superstar in Bollywood.
6. Dia Mirza
Dia Mirza emerged as a very successful model, especially for commercial and television advertisements. She even gave up on her studies for this career as she failed to juggle between studies and modeling successfully. The petite beauty that she is, Dia Mirza won the title of Miss Asia-Pacific 2000 as well. Winning this title gave her the opportunity to venture into Bollywood and mark her space. Although she isn't a very successful actress in the tinsel town, she is still a very sought-after actor who is quite choosy with the roles that she portrays onscreen.
These actors are perfect examples for all those souls out there who want a career change but aren't sure because of the risks involved in it. You see, dear readers, it's never too late to follow your heart even career-wise.
The following two tabs change content below.

Latest posts by Shivani K (see all)