Tired Of Old Saree Drapes? Try 21 Modern Styles No One Told You About!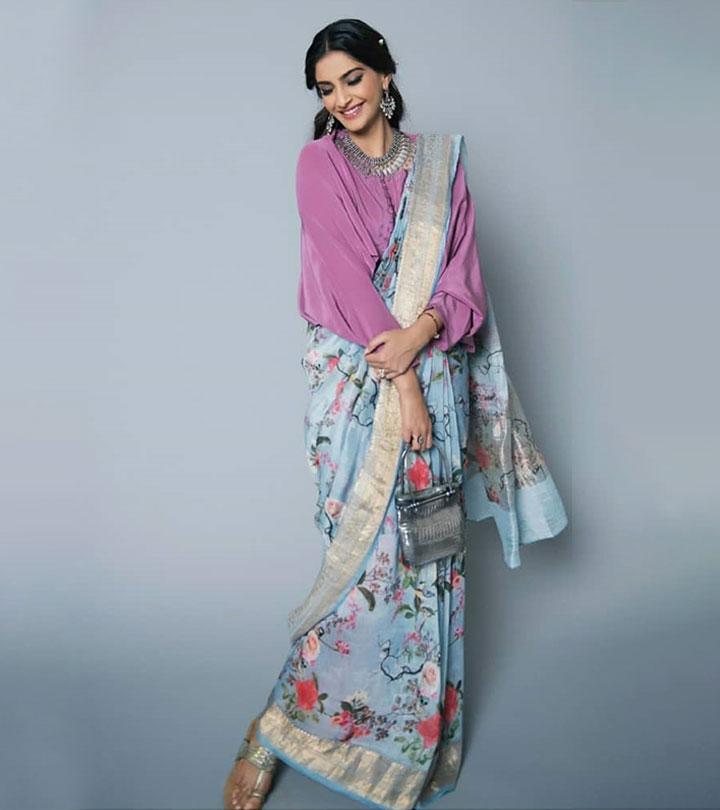 The six yards are a classic, no doubt; but you don't always have to drape them in the traditional way, do you? Quite frankly, it gets boring and makes you look like everybody else. Which is definitely not desirable.
So, if you're bored of the same old, same old and want to look different, you'll be happy to know that the evergreen saree has evolved into a modern outfit that can grab eyeballs in an instant! And even help you score high on the style quotient.
Here are 21 fun, bold, and modern saree drapes that you can try out to look edgy, cool or plain elegant with a twist!
1. Belted Saree
For the hourglass-shaped ladies out there, a belt paired with your saree is the easiest way to show off your curves! Pick a belt with a metallic tone and let it highlight your body shape in an uber cool way.
2. Saree And The Skirt
If you want to add an extra bit of flair to your saree and achieve a princess-y look, alter an old saree into a skirt and pair it with a heavy blouse and dupatta!
3. Team It With A Shirt
This look is perfect for college events. Flaunt your androgynous spirit by teaming a plain saree with a shirt or vice versa, and watch heads turn your way!
4. Or Pair It With Pants
From jeans to jeggings (and even leggings), draping your saree around your pants will definitely set you apart from the crowd! And that too in a good and edgy way.
5. Crop Top Saree
If you want to show off your toned abs and midriff, pair your saree with a crop top and give it a cool, indo-western spin for that cocktail party!
6. Angrakha Saree
Want to channel your inner royalty? Wear your saree with an Angrakha to look effortlessly glamorous! This style is perfect for winter events.
7. Jacket Saree
Angrakhas can get heavy. So, if you want to keep it light and yet layered, jackets are the best way to put your chicest foot forward in a saree!
8. Dhoti Salwar Saree
Tried and tested, the dhoti-salwar-saree look suits every woman, no matter her shape! It's comfy, it's edgy, and it definitely makes a strong style statement.
9. Trouser Saree
Even embroidered pants would do, depending on the look you intend to achieve – formal or festive. This is one great way to show off your long, slender legs!
10. Cape Saree
Popularized by the ultimate style diva, Sonam Kapoor, pairing your saree with a cape style is another way to look royal and regal at your BFF's theme wedding!
11. Bikini Top Saree
Attending a beach wedding but not comfy with normal beachwear? Pair your saree with a bikini top to be beach-party ready and look hot AF!
12. Scarf-Style Saree
If you want to accessorize your saree in a funky way, ditch the necklace and wrap a scarf around your neck instead! Just be sure it matches your saree.
13. Pinafore Saree
Break the traditional monotony of a saree and give it an ultra girly look by matching it with a pinafore. This style can help hide body imperfections pretty well!
14. Sharara Saree
Bring out your inner queen by wearing an embroidered sheer saree with a heavy sharara! This mix-up of traditions is very innovative and perfect for pre-wedding festivities.
15. Bustier Saree
Take the oomph factor of the saree up several notches by wearing it with a bustier top! Dangling earrings are the only accessory you'll need.
16. Palazzo Saree
Fancy looking like a Greek goddess? Drape your saree with an elegant blouse and palazzos to form cascading pleats that make you look like a goddess!
17. Peplum Saree
Another look high on the glam quotient, pairing your saree with a peplum style blouse for that party will get the whole town talking about your style in amazement!
18. Saree Sans The Petticoat
Ditch the petticoat and show of your toned legs instead by draping your saree in a dhoti style! Contemporary in spirit, a contrasting blouse will work well with this look.
19. Corset Saree
Much like the bustier saree, wearing a corset with your saree is the best way to show off your curves without displaying the flaws you wish to hide! We suggest matching with an embroidered corset.
20. Jumpsuit Saree
Feeling bold and creative? If that's so, drape your saree around your jumpsuit to create an effortlessly chic look that oozes modernity!
21. Dupatta Saree
Another Sonam Kapoor style statement, pairing a dupatta with your saree is a sure way to keep warm and look stunning during winter events!
Which look are you dying to try out? No matter which one you pick, one thing's for sure – you'll get an A on your style report card!
The following two tabs change content below.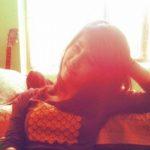 Latest posts by Tanya Arora (see all)