5 Must-Watch Videos That Will Help You Tame Frizzy And Dry Hair
We all love our hair as it plays a deciding role in styling our look. Has your hair lost its erstwhile sheen? Are you tired of trying a number of products to bring your hair back to life with no positive results?
Going for a spa treatment quite often can end up creating a huge dent in your pocket. Instead of wasting so much money on the salon, why not use an economical and natural way to restore the luster and shine of your unhealthy mane?
We are presenting to you five videos on how you can combat dry and frizzy hair.
1. How To Get Rid Of Frizzy Hair Naturally At Home
Frizzy hair is one of the most common problems faced by women today. There are many reasons that make hair frizzy, such as pollution, chemicals, and heat styling tools that we use on our hair. Here is a video on amazing ways to get rid of frizzy hair naturally at home. All the treatments include the usage of natural ingredients that contain essential nutrients to treat dry and frizzy hair. Along with hair masks, there are also a few useful tips to prevent your hair from further damage.
2. Egg Hair Mask For Dry Hair
Remember, our grandmothers always insisted that we use natural products for our body and skin? Ever wondered why? Applying this egg hair mask to your hair will answer all your questions.
Egg white is rich in lysozyme that helps in controlling sebum secretion in the scalp and prevents bacterial infection. Lemon, on the other hand, helps remove grease from your hair, making it less oily. In short, the combination is a storehouse of protein, vitamins, and minerals that work wonders on hair.
3. Green Tea Hair Pack For Soft & Silky Hair
Having a beautiful mane is everybody's dream, and I know how heartbreaking it is to see several strands of hair on the brush every time we comb our hair. Applying a homemade hair mask with green tea can help you restore the shine of your hair and provide it with the required nourishment. The hair mask is also effective in stimulating hair growth. Give this treatment a try, and you'll get to know its wonderful effects.
4. Olive Oil & Honey Hair Mask For Healthy Hair
The combination of honey, olive oil, and buttermilk is filled with essential proteins and nutrients that help nourish dry and brittle hair. Olive oil is loaded with a number of antioxidants that help reduce hair damage caused due to chemical products and heat styling tools. Honey, on the other hand, is a great moisturizing agent. It is also a natural humectant that attracts moisture and promotes hair growth. Buttermilk is added to this hair mask as it is high in potassium and has a cooling effect on the scalp and hair.
5. Homemade Mayonnaise Hair Mask For Frizzy Hair
Here's how you can tame your frizzy hair with a mayonnaise hair mask.
A combination of mayonnaise, almond oil, and egg white can work wonders on your dry and frizzy hair and restore its shine. The oils and protein present in mayonnaise help to replenish the moisture of hair and restore its pH balance. Mayonnaise also protects hair from the harmful UV rays. Eggs make your hair strands stronger and fuller. Whisk these ingredients together. Apply the mixture to your hair and wash it off after half an hour to get silky locks.
The best way to protect your hair from any damage is to go natural. I hope this post helped you with your hair care regimen. Share your views in the comments box below.
The following two tabs change content below.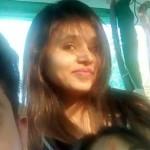 Latest posts by Jyotsana Rao (see all)