Myths Busted – Diet Facts That You Had No Clue About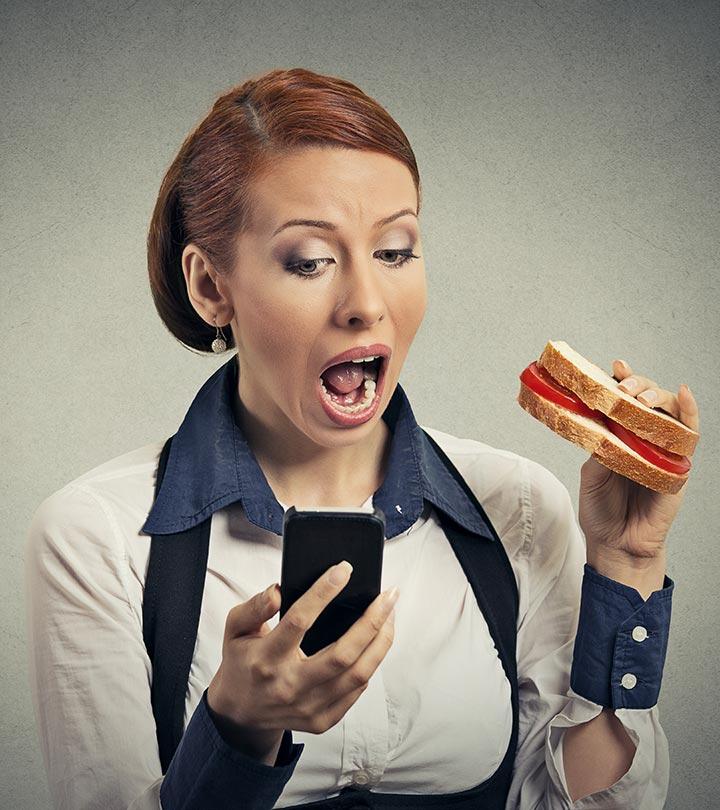 'Don't eat rice!', 'potatoes and bananas make you fat', 'avoid tea and coffee to lose weight' – how many of you have heard the above statements when you're on a weight loss mission? I guess, almost everyone! And, you almost end up following them.
In reality, when it comes to dieting, we are surrounded by so many misconceptions that we end up failing every time we try to lose weight. Let's look at a few such myths and the impact they have on your diet.
Myth 1: Carbs Make You Fat
Carbohydrates do not make you fat, neither do fats. In fact, eating any kind of food more than your body's requirement makes you fat. Carbohydrates are the most-preferred and primary source of energy for muscles and brain. They boost the energy levels and the immunity of the body.
Including carbohydrates in your diet is very important. For a better understanding on how adding carbs to your diet can help you maintain a healthy body, we are sharing a video by the famous dietitian Jyothi Chabria. She has clearly explained the benefits of carbs in the diet and how you can incorporate them into your diet. Watch the video to learn more about it.
Myth 2: Organic Foods Are Not Necessarily Better Than Regular Foods
In today's world, where everybody wants to make profits, getting natural food products is very difficult. Especially in the food industry, adulteration has been a major cause of concern since ages. And because of this, people have started opting for organic foods that are natural, chemical-free, and thus, more nutritious.
And that's the reason that the food that was once only found in health food stores is now available at supermarkets. Everybody is resorting to organic foods to remain healthy. And in a way, it helps. Here is a video on how organic foods are more nutritious and how they contribute to maintaining the health of our body by dietitian Jyothi Chabria. Watch the video to know more about it.
Myth 3: Starving Makes You Thin
If you've just started on your diet, there might be a few things that may appear very appealing to you, specially when you are looking for fast results. But, I would suggest that before opting for a new diet plan, you must always be aware of the basic things that you must follow and things that you must avoid. People make common mistakes and end up torturing their body. One such mistake that people do is eating no food at all. But you must question yourself – from where is your body going to get the nutrients? To prevent you from repeating such mistakes, we are sharing a video on four common diet mistakes that you don't realize you're doing. Watch the video and stop repeating the mistakes.
Myth 4: Skipping Breakfast Gives You A Thinner Bod
People say,"Breakfast is the most important meal of the day, and you must never skip it." Still many of us skip it either because of the lack of time or because we want to lose weight quickly.
Skipping breakfast has adverse affects on our bodies, and sometimes it may also lead to obesity. Apart from that, there are a number of health benefits that eating a proper breakfast can provide to your body. To know more about this, we had a conversation with dietitian Jyothi Chabria. Here is a video of that conversation.
Myth 5: Following The Advice Handed Down Through Generations Ensures A Smooth Pregnancy
Quite often, pregnant women are bombarded with a number of opinions on what to eat and what not. Some old wives' tales might sound important, but in reality, they are not. Such advice can even cause harm to you and your baby, and can lead to serious health complications.
Thus, contacting a consultant for a proper diet chart is the best thing to do. To help you have a proper diet during your pregnancy, we are sharing a video where dietitian Jyothi Chabria is explaining what foods you must eat during pregnancy and what you must avoid along with their benefits and side effects. Watch the video to learn more about them.
Hope you like these videos. Share your feedback in the comments section below.
The following two tabs change content below.