9 Netflix Web Series About Love That Will Make Your Heart Melt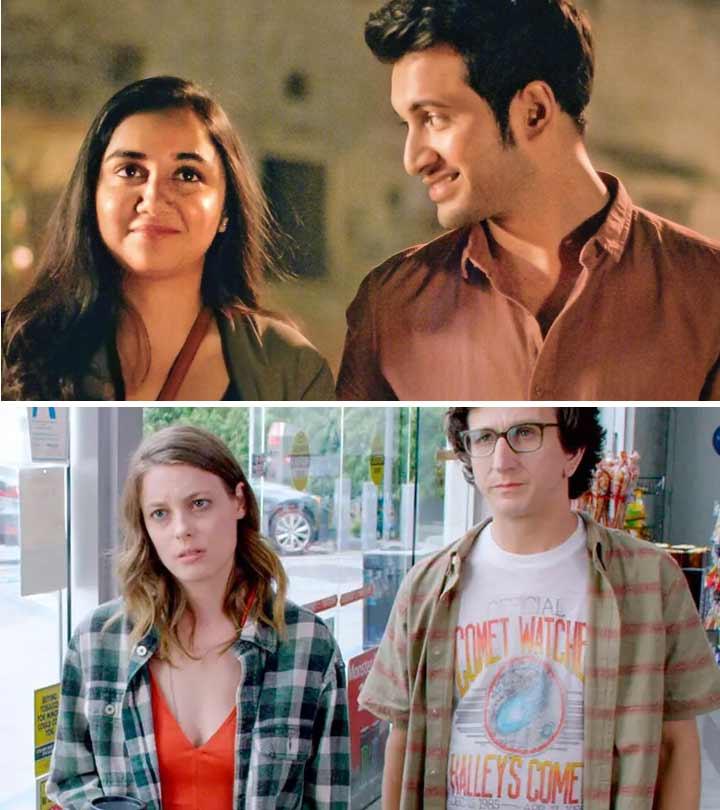 As much as we hate to accept it, romantic shows are a great guilty pleasure. No matter how skeptical we may be about finding love, we have to admit that some of the shows we watch  give us a ray of hope. Whether it is because we've had our hearts broken, shed a few tears, or even to have a good laugh over the characters' awkwardness, these shows keep you entertained. Our list has a wide array of must-watch romance-themed shows that will keep you occupied through your weekends (or weekdays if you're into binge-watching). Here are nine must-watch Netflix shows about love:
1. Mismatched
Mismatched is based on the bestselling novel, When Dimple Met Rishi, written by Sandhya Menon. The show follows Rishi and Dimple, two youngsters with very different perspectives on love. Dimple is an ambitious young woman with dreams of becoming a tech wizard. Rishi is a die-hard romantic who believes in the traditional ways of dating. He wants to meet his future soulmate in person, fall head over heels in love, and start a family. Their worlds collide in the most hilarious manner when they have to create an app at a web-developing campus.
2. Taj Mahal 1989
In an era before internet dating became a reality, Taj Mahal 1989 is a story of individuals searching for love. It showcases love from the eyes of different characters and deals with how love and relationships worked before everything went digital. Watch this show if you're one of those people who believe they were meant to be born in a different era. Take a fun trip down the 80s and delve into the lives of characters that range from young university students to middle-aged professors and their love lives. The whole crux of the show's plot lies in exploring the so-called "politics of love" through romance, marriage, and unlikely friendships.
3. Sweet Magnolias
If you've ever wondered what life in the Southern United States is like, this is the show that must be on your watchlist. The show deals with three women who have been friends since they were in school and how their friendships evolve through the trials and tribulations of life and romance. The show has been adapted from a series of novels written by Sherryl Woods. The show deals with topics like first love, infidelity, relationships, and even more. We get to see one of the characters going through some significant life changes with the support of her friends throughout.
4. Little Things
Little Things revolves around a couple in a live-in relationship by the names of Kavya and Dhruv. The series focuses on everyday life and is explored through conversations between the young couple. It's a millennial series that explores themes like F.O.M.O. (fear of missing out), late-night food cravings, quarter-life crisis, and disillusionment. It also explores the dynamics of a relationship where the woman is the breadwinner and how it affects the couple. This bitter-sweet series is a must-watch for all the young couples out there.
5. My Holo Love
If you are someone who is really into sci-fi as a genre, this show is the perfect match for you. My Hold Love follows the story of a woman named Han So-Yeon and a healthy condition she suffers from called prosopagnosia, which is the inability to recognize faces. Due to this condition, she lives a reclusive and quiet lifestyle. However, her life takes a sudden turn when she starts using an Artificial Intelligence program called A.I. Holo. Watch this show if you enjoyed watching the movie, Her.
6. Feel Good
Feel Good captures love through the eyes of Mae and her British girlfriend, George. Although they are head over heels in love with one another, they both have their own sets of secrets. Mae struggles with a narcotics addiction, and George is in the closet and unwilling to come out. Since Mae is George's first girlfriend, she too has to learn to accept the fact that she has fallen in love with a woman. The show is loosely based on the real-life of the Canadian stand-up comedian, Mae Martin. If you're a fan of the show F.R.I.E.N.D.S., you'd be happy to know that Mae's mother is played by none other than Lisa Kudrow (Phoebe Buffay in F.R.I.E.N.D.S.).
7. Atypical
Atypical is not your typical coming-of-age teenage drama. The show is centered around an 18-year old named Sam, who is on the autism spectrum. Like many others on the spectrum, he too desires a healthy relationship and seems to have some trouble in that area due to his social skills. Against all odds, Sam tries to strike out on his own and get out from under the influence of his well-intentioned but often over-protective mother and find true love. If you're looking for something a little different from your regular romantic dramas, Atypical is the show for you.
8. Love
Love is a romantic comedy that focuses on two characters, Mickey and Gus, and their attempts to build a trusting relationship with one another after a harrowing history with love. Both characters carry a significant amount of emotional baggage and now must get through their differences to build a stable life together. Mickey struggles with alcoholism issues and is a nymphomaniac, while Gus is emotionally needy and tends to have emotional outbursts when things don't work out in his favor. Watch this show if you're into realistic tales and want to shed a few tears.
9. The Hook Up Plan
The Hook Up Plan is a French-language film that follows the tale of a woman named Elsa, who is still hung up over her ex. Unbeknownst to Elsa, her well-meaning friends try to help her get over her ex by hiring a male escort to help boost her confidence. In Elsa's eyes, he is a school teacher known as Julies. Things take a turn for the worse when she finds out her friends lie and starts to mistrust Julies, who is now in love with her for real.
With this list of fun and bitter-sweet romantic web series, we bet your weekend will be made. So cuddle up with your lover (or ice cream tub) and get ready to go through a wide variety of emotions! Do let us know which of the series on this list were of interest to you in the comment section below!
The following two tabs change content below.

Niharika has a passion for all things art, music and travel. During her spare time she likes experimenting in the kitchen, painting pop culture icons and chasing after random street cats. Her dream is to one day own an amusement park so she can ride roller coasters for free.