SPONSORED
5 Newly Launched Beauty Products That Are Absolutely Worth It!
Has it ever happened to you that you walk into a beauty store and end up buying something you weren't supposed to? If so, can't really blame you. After all, it happens to me all the time as well! There are just so many gorgeous bottles and hypnotic aromas on display that it's natural to feel "I must buy it all!"
And then there's the lady at the store who will leave no stone unturned to convince you that you absolutely need that new fancy 'activated carbon face wash.' Which means you end up with a substantially heavier bag and a much lighter pocket!
Well, here's the thing. While the choices in the beauty section of any supermarket are bound to spoil you, there are certain must-haves that you should instantly grab from the shelf and add to your cart!
Why? Because they're new, useful, and absolutely worth the money you dish out for them! Here are my top 5 picks!
1. Indulekha Bringha Anti Hair Fall Shampoo
A list of essential beauty products is frankly incomplete with a hair care item on it. And my must-have pick for this list is the Indulekha Bringha Anti Hair Fall Shampoo!
With no added fragrance or color, this shampoo consists of bhringhraj (referred in Ayurveda as the Keshraj – 'King of hair') and is known for its hair-reviving and growth-boosting properties. In fact, the extracts from the bhringhraj plant are known for their medicinal properties that not just reduce hair fall but also help in new hair growth. The other ingredients include amla (prevents premature graying), tulsi (improves blood circulation in the scalp), neem (reduces hair fall), heena (prevents hair breakage), and shikakai (natural cleanser) making it the best choice for your hair even if you don't have hair fall.
It comes in an easy squeeze bottle that is convenient to use and carry along. The color, consistency, and texture of this shampoo is a bit different – brownish and thicker, and feels and smells amazing.

Since the product is an herbal formulation, it may change its color over time, which is true for most authentic Ayurvedic products. So, fret not, this doesn't affect the efficacy of the product.
To maximize the results, it's advised that you wash your hair thrice a week with the shampoo, preferably in combination with Indulekha Bringha Oil. You can apply the oil overnight and wash it with the shampoo in the morning.
Still in doubt? Buy a bottle and see for yourself!
2. Lakmé Absolute Argan Oil Collection
The Argan Oil Collection from the perennial favorite cosmetic brand of countless ladies, Lakmé, has a lot working in its favor. First of all, it was the featured collection in the Lakmé Fashion week! And second of all, it is so good that you have to try it.
Featuring foundation makeup products as well as lipsticks and eyeshadows, each of the products in this collection has Argan oil as a key ingredient. The use of Argan oil in these products makes them gentle on your skin, so you can make them a part of your beauty regime without worrying about any sort of damage to your skin.
If I had to pick a favorite from the collection, I'd say you go for the serum foundation. It gives a natural glowing look!
3. Indulekha Bringha Hair Oil
I stumbled across Indulekha Hair Oil recently, but it has been on the market for a very long time. This product is also from the Indulekha family – and like their other product, the Indulekha Bringha Shampoo, it comes packed with ingredients that revive and facilitate hair growth. If you've been experiencing hair fall, this oil is going to prove to be an elixir for you! Enriched with the goodness of natural ingredients such as bhringraj (known as the 'king of hair' in Ayurveda), svetakutaja, amla, and virgin coconut oil, this hair oil is the safest way to reverse hair loss and lead to new hair growth!
And trust me, I know the pain of hair loss. I've been using this oil (in combination with the shampoo) for close to a month now, and the results are close to miraculous. As a PCOS patient, the hair thinning I've been experiencing for the last 3 years has drastically reversed, which has made me a loyal customer for life. Additionally, each bottle comes with an easy-to-use 'selfie comb' applicator, which means I never have to get my hands dirty while using it, so every application session is a pure joy!
4. Lever Ayush Anti Marks Turmeric Face Cream
Lever Ayush is another recently launched brand of Ayurvedic beauty products, and I was pleasantly surprised with their Anti Marks Turmeric Face Cream. I've been having trouble with sunspots for a while now, and no amount of sunscreen seems to be keeping those pesky blemishes away. Hence, when I stumbled across this Ayurvedic face cream that claimed to cure marks and give clear skin, I was definitely intrigued. After all, since time immemorial, Indian grannies have been preaching about the skin benefits of the all-powerful haldi. And I wasn't disappointed! My sunspots have become significantly lighter, and with continuous use, it seems as though I may have my lifelong wish of smooth, clear skin after all!
5. Pond's Pimple Clear Face Wash
Ill-timed breakouts are the tragedy of every girl's life. And if they have been ruining your day(s) and your confidence too, it's time you gave Pond's Pimple Clear Face Wash a shot. It's true that plenty of face washes that claim to eliminate pimples exist on the market, but how many of them have worked for you? And admit it – you're the kind of girl who's tried many! The Pond's Pimple Clear Face Wash is different. It is packed with active Thymo-T essence, which strengthens your skin, rendering it smooth and pimple-free in just 3 days!
These were my top 5 new beauty products that are not only worth your money but should definitely be a part of your kitty! Try them out and let me know what you think of them in the comments below.
The following two tabs change content below.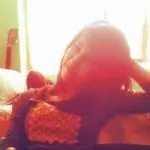 Latest posts by Tanya Arora (see all)