The 9 Important Do's And Don'ts Of An At-Home Chemical Peel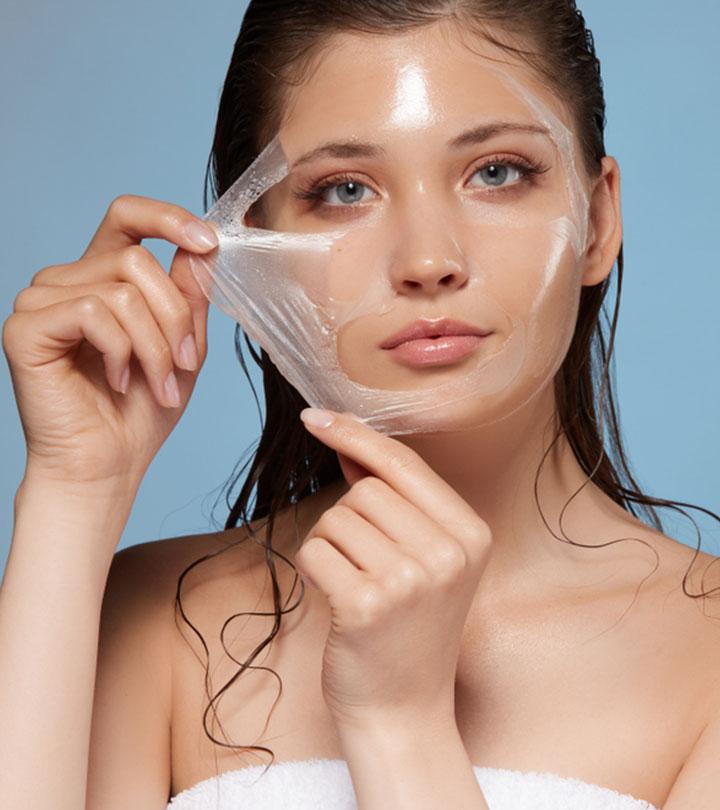 Taking your skincare routine and treatments into your own hands is certainly a privilege that not many of us could afford. But if you can, then there are certain things that you should be keeping in mind before you attempt to do it. Chemical peels are a way of exfoliating your skin without requiring too much physical exfoliation. The benefits of these peels are numerous and they can range from treating acne, to gentle exfoliation and improving the tone and texture of your skin. They can also help improve any pigmentary abnormalities that may be present on your skin. Here are a couple of dos and don'ts that you have to keep in mind if you are attempting to do an at-home peel for the very first time:
1. Do: Read All The Ingredients Prior
It is crucial to read all of the ingredients prior to purchasing the at-home peel pack. You can get a recommendation from your dermatologist or browse online shopping sites and purchase it yourself. Just make sure that you read the ingredients thoroughly, especially if you are someone who has extremely sensitive skin. If you choose the wrong ingredients, you may end up looking like a reptile shedding its skin. Peels that contain salicylic acid are good for those with acne-prone skin and can help control the production of oil in your skin. If you want to lighten your complexion, you can try fruit peels.
2. Don't: Pay Too Much Attention To Percentages
The most important factor that you have to keep in mind is that you need to pick the right ingredient to address the skin problem you are facing. It's a good idea to start with the lowest strength of a peel you can find and then work your way up based on the effectiveness. If you keep repeatedly getting peels, you will start to see results very quickly regardless of the concentration you use.
3. Do: A Patch Test First
Even if you are someone who doesn't have sensitive skin, you should first try doing a patch test before you use the peel. This is just to ensure that you do not have an adverse reaction to the peel. There are certain acids that one must be extremely careful with. If you're not careful with the amount of glycolic acid you use, you could end up with chemical burns. If you have sensitive skin, you can do a patch test behind your ear or right in front of your ear before applying it to your skin.
4. Don't: Go Overboard With Prepping Your Skin
Gently cleanse your skin before you use your at home peel. Don't use any other product besides face wash and use a face wash that preferably contains chamomile, glycerine or any other ingredients that are good for calming your skin. It's important to ensure that your skin is free of any makeup, grime or grease before you use the chemical peel. If you want to ensure maximum absorption of your chemical peel, you can also steam your skin (don't do this if you have sensitive skin) and then proceed with the peel.
5. Do: Avoid Using Retinoids And Vitamin C After Doing The Peel
Products that contain retinoids and vitamin C can be a little too harsh on your sensitive skin. Using these products can cause redness or in worst case scenarios a harsh skin reaction. It's also a good idea to avoid using these products three to four days prior to the time you are doing the chemical peel.
6. Don't: Do Anything That Will Further Irritate Your Skin
Anything that might further aggravate your skin is a bad idea. Make sure that you especially stay away from laser treatments, scrubs, and products that contain acid. It's also important to avoid exposing your skin to too much sunlight as this can cause your already sensitive skin to get even more aggravated. If you absolutely cannot avoid exposing your skin to the sun, make sure that you make good use of sunscreen.
7. Do: Use Gentle Skincare Products After A Peel
Keep a lookout for gentle products that contain ingredients that will moisturize and calm your skin down once you have completed your at-home facial peel. Make sure that you lightly moisturize your skin and use a simple hydrating or water based moisturizer.
8. Don't: Peel Too Frequently
The rule of thumb of facial peels is that you're not supposed to do them too frequently. It's a good idea to only do them once in two weeks or twice a month. If you do chemical peels too frequently they will affect the natural biomes that are present on your skin and disrupt your skin's pH balance. Over peeling can also make your skin feel super raw.
9. Don't: Use Physical Exfoliants After The Peel
Take a long and much needed break from all your exfoliating scrubs and any method of exfoliation that involves intense action against your skin. You absolutely do not want to scrub your face raw after you have done a facial peel. It is also important to skip using makeup for at least a full day after you have finished doing a chemical facial peel.
Don't worry too much about doing your own at-home facial peel. Just approach the matter with a calm mindset and you will be fine. You can also ask a friend to oversee you or take a friend's recommendation for the right products to use. Do let us know if you had a successful at-home facial peel after reading this article, in the comment section below!
The following two tabs change content below.

Latest posts by Niharika Nayak (see all)

Niharika Nayak
Niharika has a passion for all things art, music and travel. During her spare time she likes experimenting in the kitchen, painting pop culture icons and chasing after random street cats. Her dream is to one day own an amusement park so she can ride roller coasters for free.