90's Fashion Trends That Are Making A Comeback! Don't Miss Number 7!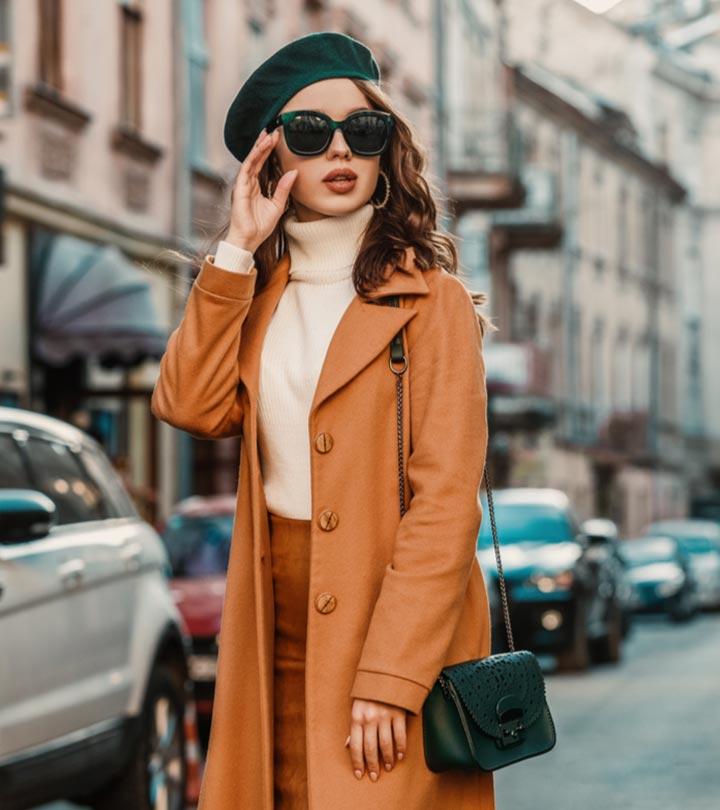 What goes around comes around, and this is something the fashion world swears by. Today you might be looking at skinny jeans with disapproval, but at some point, they were highly fashionable and in demand (ask the '90s kid!). The cycle of fashion trends is fast revolving, and changing your wardrobe with the shifting trends can be both expensive and exhausting. But since it always comes back to where it started, good thing you did not throw the denim jackets and mom jeans out! Here are some trendy clothes from the 90s that are back in fashion now. Read on to see how many you can connect to.
1. Flared Jeans
Flared and wide-leg denim ruled the fashion industry long before skinny jeans became the norm. During the '90s, the wide and loose shapes made these trousers a popular choice. Be it a day out or a night party, these must-have pants looked great with crop tops because of their relaxed style. With their comeback, and that too with minimal changes, aren't we glad that comfort is the new stylish?
2. Chokers
Chokers were "in" in the '90s fashion world. Those who wore these collar-like necklaces could access their attire with an edgy flair. Some were made of stretchable plastic and resembled tattoos, while others were made of fabric and had charms and crystals attached to them. Chokers made a comeback in the last few years, and they'll work with a wide variety of ensembles thanks to their glam '90s vibe.
3. Hoop Earrings
In the 1990s, chokers weren't the only piece of jewelry to enjoy a resurgence in favor. During the decade, hoop earrings also experienced a renaissance. These ring-shaped earrings were worn by women worldwide and offered a dash of style to many ensembles. However, this edgy piece of jewelry just has one rule: make them as large as possible. The use of wearing jewelry if it doesn't draw all the attention to you?
4. Crop Tops
Crop tops are not something the millennials came up with! In the '90s, these midriff-baring shirts were a must-have for women, and now they're back in style. Crop tops and mom jeans are a great way to revisit the finest looks of the '90s. Celebs and influencers alike love this stylish combo. Simply replace cropped camisoles with short t-shirts, sweaters, and tank tops to update your wardrobe.
5. Overalls
If you were born in the '90s, you probably wore overalls. Sweaters without sleeves and denim jumpsuits were ubiquitous in the 1990s, worn by men and women. In the '90s, overalls were more than functional clothing; they became a fashion standard. Try pairing a pair of blue dungarees with a tube top and shoes for a '90s-inspired appearance.
6. Scrunchies
Clothing was just the beginning of your style choices in the 1990s; your hairstyle completed the look. Scrunchies were a staple of '90s hairstyles and they were far from dull. They were a popular fashion accessory of the era and were often paired with various ensembles. Scrunchies came in various forms, from plain satin to glitzy velvet, and can be worn in a ponytail, bun, or pigtail.
7. Retro Shoes
The shoes of the '90s, like the apparel, fell into the same trend groups. Heavy-duty combat boots were worn by both men and women due to the grunge trend. Slip dresses and flowers were matched with flannel shirts, tattered trousers, and other gritty pieces. Birkenstocks were also the shoe of choice for the minimalist trend, which had its own signature style. Birkenstocks were known for their homogeneous look and feel, even though they were available in various designs and colors.
8. 90's Hip-Hop Fashion
Hip-hop or street style was the most popular type of clothing in the 1990s other than the grunge or minimalist look. Hip-hop fashion was characterized by oversized, loose shapes, informal materials, and sports-inspired accents. Similar to grunge, this look was inspired by the music of the same name. As a result, hip-hop stars served as fashion role models and excellent sources for fashion inspiration.
9. Grunge Fashion
Grunge style was the culmination of the '90s anti-fashion mindset. Grunge was a popular aesthetic throughout the 1990s because of its edgy and rebellious vibe. Recent seasons have seen a resurgence of grunge style on the runway and in the streets. Grunge basics like torn jeans, loose tees, plaid shirts, and multilayered slip dresses are back in style.
Looking at these fashion comebacks can fill you with nostalgia about how the world looked when you were a child. Thankfully fashion and comfort are joining hands. The idea is to embrace the trends that make you feel like yourself. So, is there anything we missed? Let us know in the comments section! Keep it stylish!
The following two tabs change content below.