SPONSORED
Why Is Oxygen Important For Your Skin?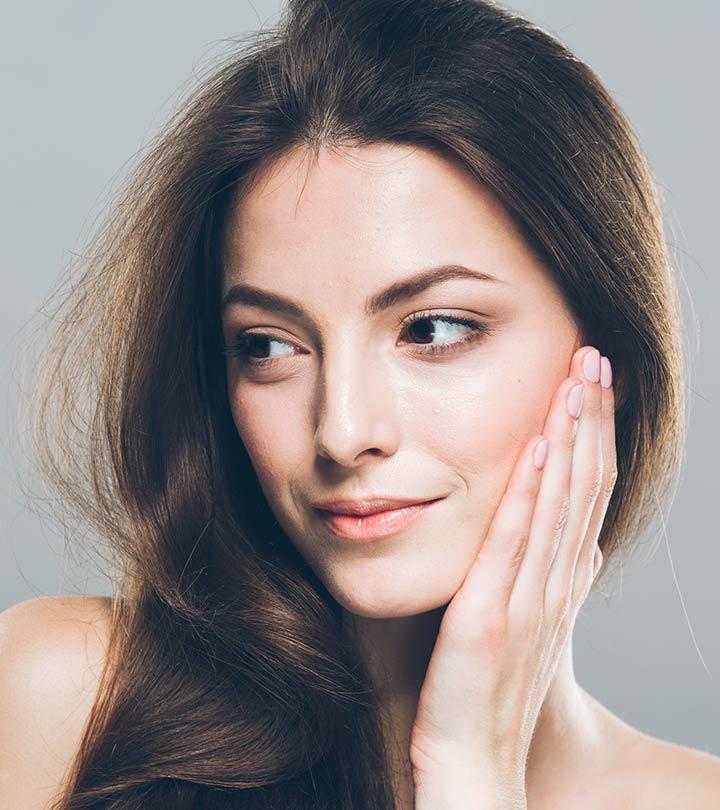 Have you ever wondered how you get a nice glow to your face after an intense session of workout? The answer is O2 (oxygen). The increase in blood flow in our body increases the oxygen content in our skin cells giving us the much sought-after glow. Just like our body needs oxygen to survive, even our skin needs oxygen to retain its natural glow. As we age, the oxygen supply in our skin cells decline and we slowly start to lose the glow we once had in our teen years. As a woman in my 30s, all those late nights at home with my kids and working at office had made my skin dull and pigmented. By the time I hit 30, I was missing the glow I once had, and the UV rays and pollution had taken a toll on my skin. At this age, I was also done with those fairness creams and was looking for something more meaningful. I was desperate and tried out a few products and treatments which were a rage at that time. Nothing really worked for my skin, and I ended up getting severe acne. I needed a product to swear by, and use it as my daily skincare routine.
Oxygen Is All You Need
Our skin cells need oxygen to do its work, and the lack of oxygen makes it look dull and lifeless. Oxygen has antibacterial properties, and it also stimulates the production of collagen and elastin for the development of healthy cells. There are several oxygen therapies and oxygen treatment facials available for you, but you need something which you can include in your everyday skincare regime. My skin is constantly exposed to pollution and UV rays every day and getting an oxygen facial once in a while is not enough for my skin. So the Kaya oxy-infusion products with micro-circulation complex were undoubtedly the holy grail for me. These Kaya Youth products gave the much-needed boost of oxygen to my skin!
Less Is More!
Using too much of products on your skin isn't going to help as your skin needs to breathe and has a life of its own. Our mums and grandmums have never used much of anything on their skin, and still managed to maintain a beautiful glow. But alas, we cannot help it as we are dealing with pollution and harmful UV rays on an everyday basis. I got a sample of new Kaya Youth day cream and fell in love with it. That led me to dwell further and try out the Kaya Youth Daily Regimen. It comes in a cute little packaging and has all that you need for your skin: face wash, day cream, face wipes and micellar water.
I use the Kaya Youth Oxy-Infusion face wash the first thing in the morning after waking up. It's very gentle on my skin and is suitable for all skin types. Its micro-circulation complex gives my skin an oxygen boost while cleansing, leaving my skin fresh.
I then follow it up with Kaya oxy-infusion day cream which has SPF 15. After using it for about a week religiously, I could see a significant difference in the dullness and dark spots on my skin. My skin felt much better and I felt like it was getting back its youthful glow.
Since my job requires me to venture out quite often, my skin gets exposed to dust and grime quite easily. This is the reason why I keep a packet of Kaya Youth Oxy-Infusion Face Wipes to wipe off the dirt and grime and refresh my skin. It helps detox my skin giving it a healthy glow in the middle of a busy working day. It easily wipes away an oily T-zone and is also very gentle on the sensitive undereye area.
If you are somebody who wears makeup regularly, it is crucial to remove any traces of makeup before you get into bed. And the Kaya Oxy-Infusion micellar water makes your skin squeaky clean without stripping away any moisture.
Needless to say, using the New Kaya Oxy-Infusion products have given a fresh lease of life to my skin. My colleagues can't stop raving about it already. It's time to get your share in the spotlight too.
The following two tabs change content below.

Latest posts by Mitha Shameer (see all)