SPONSORED
The New Pathbreaking Magnum Opus Series Paurashpur Portrays Politics, Power, And Rebellion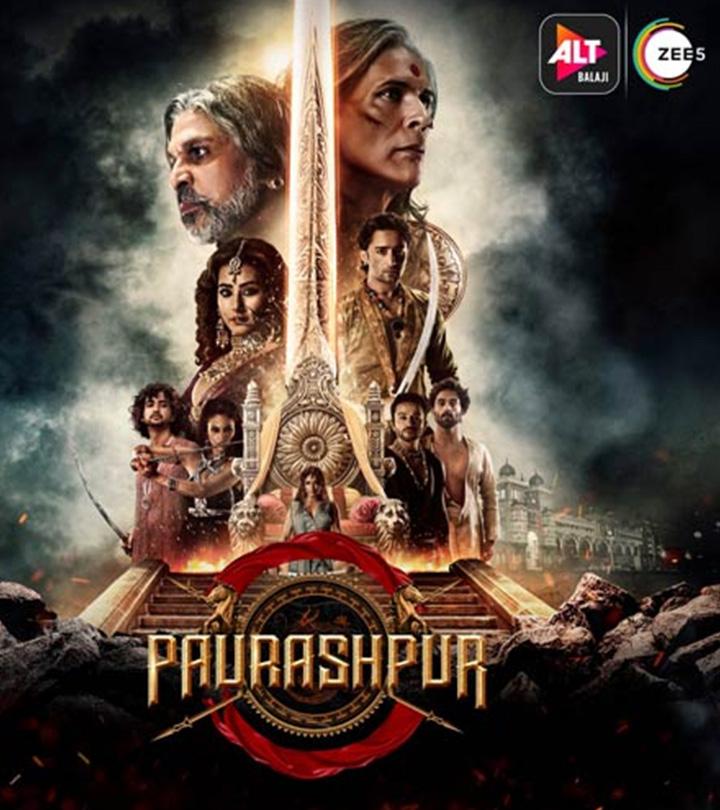 With the rise of online streaming, the Indian entertainment industry is getting a much-needed makeover. We are currently seeing an uptick of feature films and series that delve into unspoken social issues and bold themes that were otherwise considered taboo. This has ushered in a new era of innovative content for the entertainment industry as well as Indian viewers. The emergence and popularity of Indian OTT services like ALTBalaji have given creators a censor-free medium to explore their creative freedom.
ALTBalaji's new period drama Paurashpur deals with themes like gender politics, political conspiracies and greed for power in India's distant past. It is a town where you see women guarding their virtue not with veils but with iron chastity belts. In this kingdom where patriarchy is the norm, women are treated as objects, solely existing to satisfy the desire of the men in their lives. As the king tortures and murders a slew of women at his pleasure or rather, displeasure, there is only one woman that survives this battlefield— Queen Meeravati.
Shilpa Shinde's Queen Meerawati stands out as the matriarch who not only survives brutal circumstances but also puts up a remarkable fight against her sadistic husband. The show takes pride in its new approach to portraying the oppressed. In a recent interview, Shilpa Shinde said, "…in this show we have also shown that if a woman can seduce a man, she can kill him, too."
It is that cunning of people who have to fight for their rights that the show celebrates. Realizing her dire circumstances, Queen Meerawati adapts and readily avails of the opportunities to turn the conditions more to her favor. She uses her limited power to turn the tables, using sheer willpower and sensuality.
In a setting where women have no rights over their bodies, Meerawati chooses not to be a silent spectator. In a press interview, Shilpa Shinde added that the makers tried to portray not only the politics of a 17th-century kingdom but also interpersonal politics between people in different relationships. For instance, Queen Meerawati takes it upon herself to encourage other repressed members of the kingdom such as Boris to bring about a revolution at her behest. A revolution meant to not only get rid of a repressive king but also bring about more freedom for the women in the kingdom.
The series is replete with powerful characters, brought to life on screen by a spectacular cast. Another powerful character that fights against the repression of women is Kala. A mere servant, in the initial episodes, Kala's only fault was to fall in love with the royal prince. Tortured and broken, Kala rises from the ashes like a phoenix with a burning passion to avenge the atrocities that were committed against her— be it the loss of her first love or her innocence.
Apart from Kala and Queen Meerawati, we also see popular actor Milind Soman in the avatar of Boris. He plays a trans character who is also a warrior, helping Meerawati in her journey of liberation. In one of the teasers, we see a bejeweled Boris questioning the king about the obvious and unfair inequalities in the kingdom.
Paurashpur brings to the surface the ugly side of power and what happens when the powerful stops paying heed. The series premiered on 29th December and is a refreshing departure from the generic soap opera trope. Other cast members include Shaheer Sheikh, Annu Kapoor, Sahil Salathia, Poulomi Das, Anantvijay Joshi, Flora Saini, and Aditya Lal.
Did you get a chance to watch Paurashpur yet? Stream it on ALTBalaji and Zee5 today and share your thoughts with us in the comments below!
The following two tabs change content below.