13 Ponytail Hairstyle Updo Alternatives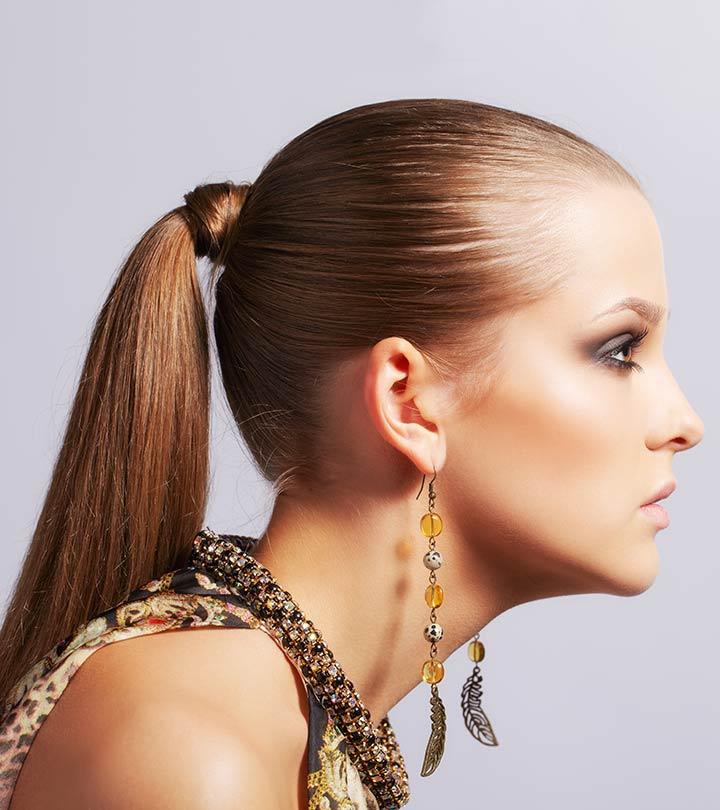 A ponytail is a go-to hairstyle – after all, it's quick, easy and keeps your hair from falling on your face. However, it can be, well, a bit boring when you wear it every now and then. Rather than resort to a banana clip or a scrunchie, here are 13 ways you can jazz things up!
1. The Messy Crown
This messy crown looks best with a messy hair bun. It doesn't just give you a relaxed look, but also gives a feminine touch – it's a better alternative to your normal ponytail! Apply a red lipstick or nude makeup and rock the party tonight!
Do you love trying differents hairstyles? Then, watch this video to learn two easy yet attractive braided hairstyles.
2. The Loose Fishtail
This is another gorgeous style that suits your casual wear. Braid your hair loosely in a fish braid. Allow some sections to fall free from the braid and enjoy your new and relaxed look!
Watch this video tutorial to do a perfect Fishtail Braid Hairstyle.
3. Braided Sides
Make a simple braid from the front of your parting till the back of your head and tie the rest of your hair into a simple ponytail. This pretty look can be achieved in a jiffy. This hairstyle adds a new spin to your classic ponytail.
[ Recommended Read: 50 Easy To Do Braided Hairstyles ]
4. Quiffed Top
This looks great for both day and night outs, depending on what you accessorize it with. Just sweep your hair and bundle it on the top of your head. Back comb a small section and add volume to it, making sure that it looks uniform. Tie the rest of your hair in a simple ponytail. Finish the look with a lot of hairspray and love your created quiff!
5. Poufed Up Hair
To do this, grab the sides of your hair and try to make an X with bobby pins to fix the shape. From the crown, push your hair forward to create volume and add a few more pins to keep the hair in place. Blast your pouf with a hairspray!
6. The Top Knot
This messy bun is a hairstyle you should resort to when you don't have enough time, but still want a classic style.
Tie a smooth and high ponytail. Gather your hair and make a bun. Wrap your hair around your pony tail holder in a clock wise direction. Do not twist, just wrap it!
Adjust the top knot for width and volume; secure with pins at the base of bun. Blast some hairspray and there you have your pretty bun!
7. Hair Wrap Ponytail
Brush your hair into a smooth pony tail. Separate a small amount of hair from the bottom of your ponytail and wrap this thin strip of hair around your ponytail holder. Keep on wrapping it until you reach the tip of your hair.
Tuck the tips under your ponytail holder. Smooth out the ponytail using a brush and wear it as normal.
As simple as it is!
Want to excel in doing the Knotted Ponytail Hairstyle? Then, this video is a must watch.
8. Messy Pigtail
There is something very fresh and innocent about pigtails.
All you need to do is center-part your hair using your fingers (and not comb, as we want it to be messy!). Braid each side in a fish-tail style. Twist them, make them messy and secure them with elastic bands. Loosen the hair above the elastic to add some volume. And there you are!
Doesn't it look cute?
9. Triple Buns
This hairstyle is very easy and gives you a feminine and easy breezy look!
Just divide your hair into 3 equal parts and spray a little hairspray on each section. Let it set for a couple of seconds and then comb it out.
Take the section on left side; twist the hair and make a little bun. Secure it with bobby pins.
Repeat the same procedure with the remaining 2 sections. Spritz a little more spray on the 3 buns and you're done!
[ Recommended Read: Lovely Bun Hairstyles For Long Hair ]
10. Gibson Tuck
This hairstyle is way more fun if you have short hair.
Just pull your hair into a high, medium or a low ponytail. It looks great in all three. Now gently pull on your ponytail – like you're gonna pull it out – and then wiggle a gap into your ponytail using your finger.
Twist your ponytail around your finger with one hand and then roll it up, making a neat nest. Keep rolling it up until the ponytail holder can be tucked against your scalp. Secure it using bobby pins. That's pretty awesome!
11. A Mini Hair Bump
Take a section of your hair at the top of your head, right above the forehead, and twist and tug it to create a bump. Secure it with a barrette – or you can also use hair pins.
Leave the rest of the hair loose, or to add some more glamour, curl your ends!
12. Pinned Back Top Sides
You're gonna love this hairstyle – try it whenever you're running late. It just takes 60 seconds to whip up! All you need to do is, rub a bit of serum between your palms and apply it to your ends.
Use a paddle brush to comb your hair. Pull back the sides and secure it using bobby pins. Let a few wisps fall here and there and you're done! Easy, Right?
13. Bubble Ponytail
This funky twist on the long ponytail can simply make your day!
Spritz a volumizing spray on your damp hair and tie a low ponytail after blow drying your hair.
Secure your ponytail with an elastic band. To get this bubble look, lightly gather your hair a few inches from the base of your ponytail and wrap it with an elastic band. Loosen the tied hair and create the bubble effect. Repeat the process until you reach the end!
What's your favourite updo?? Please feel free to share your ideas/tips in the comments box below! Till then, Happy Hairdoing!
Image Credit: www.shutterstock.com, www.istockphoto.com, www.instagram.com
Recommended Articles
The following two tabs change content below.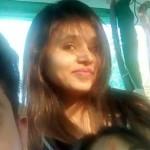 Latest posts by Jyotsana Rao (see all)