Priyanka Chopra Reveals All Her Skincare Secrets
A strong, confident and independent woman who's carved a niche for herself at both home and beyond, Priyanka Chopra, is an inspiration for many! Coming from a humble background, Chopra has gone a long way to achieve the kind of success, fame, and appreciation that most can only dream of. With acting chops to die for and a style sense that can make anyone do a double take (in a good way), Priyanka deserves all the love and the limelight that she gets! She's a hella classy lady with a hella classy friends (here's looking at you, Meghan Markle) and now a cute as a button, firangi arm-candy of a fiancé — Hello Nick Jonas!
These are not the only things Priyanka Chopra is known for though. Our very own desi girl is a beauty queen in every sense of the term! Yes, haters will argue that she's gone under the knife, but skin like that is not something any surgery can help anyone achieve. That's just pure genes and obviously an excellent skin care routine! Add to that the confidence she has and you've got yourself a strong, beautiful woman that women would want to be and men would want to be with!
Wondering What PC's Skincare Routine Is Like?
We've got the details for you! In a recent interview, Priyanka spilled the beans about her flawless skin, disclosing the ritual she religiously follows. And it's dead simple. It does not involve the use of any fancy cosmetics and is rather easy to copy. Let's dive deeper into it?
Madhu Chopra – Priyanka's Beauty Guru And The Holder Of All Her Beauty Secrets
People who are not even fans of PC know who Madhu Chopra is! The dazzling beauty's mom is quite a looker herself, aging ever gracefully. It's not hard to see where Priyanka gets her luminous beauty from. And her mom is not just the source of her good looks. PC's mom is also the reason behind Priyanka's radiant skin!
PC herself has confessed that her top skincare secrets consist of what her mother taught her. Despite having an army of beauty and style experts around her, PC consults her mum whenever she needs the best advice on skincare.
Whatever Mommy Says!
Priyanka was quoted in an interview stating that since she was a child, her mum has always taken care of her skin, making the star realize the importance of doing so. Although PC admits to not being as serious about her skincare routine as her mum would have wanted her to be during her younger days, she has learned to give enough time to her skin now. Priyanka has now buckled up and she ardently sticks to the beauty routine that her mum taught her.
The Power Of Coconut Oil
One of Priyanka's secret to flawless skin is coconut oil! Yep, the very same tub of oil that we all have in our homes is regularly used by PC to keep her skin healthy. Priyanka uses coconut oil as a makeup remover and swears that it's better than all the other chemical ones out there!
At the end of each day, she applies a bit of coconut oil on her face and leaves it on for a couple of minutes. Then, she uses a warm towel to wipe both the oil and the makeup off, giving way to clean and smooth skin. She says the oil helps her cleanse, exfoliate, as well as moisturize her skin in one single session, which is all she needs. Her mum says that the skin's pores just love this kind of treatment!
Oh Hello, Ubtan!
Another amazing and simple beauty secret that Priyanka indulges in regularly is the humble ubtan. As Indians, we all know about the magical skin-friendly properties of ubtan as its recipe has been passed on from mother to daughter since the early days of Ayurveda. PC's recipe for ubtan is very simple. It's definitely worth a shot if you want enviable skin like Priyanka's-
Ingredients
Besan or gram flour
Turmeric
Yogurt
Lime juice
Rosewater
Mix all the ingredients in the quantities you require (depending on where you want to apply it; simply using it on your hands and legs will change the measurements). Once the ingredients have been evenly mixed to form a thick paste, apply it on your face as well as the rest of your body. Leave it on for about 20 minutes and after that rub the paste off your skin with the help of your hands. Shower once you're done and scrape off all the paste from your skin.
Well, if you've ever wanted skin like Priyanka Chopra, it doesn't get any easier than this! As long as you have a kitchen in the house with some basic ingredients, you can have skin that's as gorgeous as this international diva's! Go on and give PC's beauty secrets a try. We are sure you'll be bowled over by the results!
The following two tabs change content below.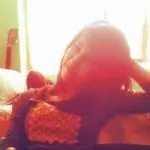 Latest posts by Tanya Arora (see all)