Ranu Mondal Gets Rs 6-7 Lakh For Singing Teri Meri In Himesh's Happy Hardy And Heer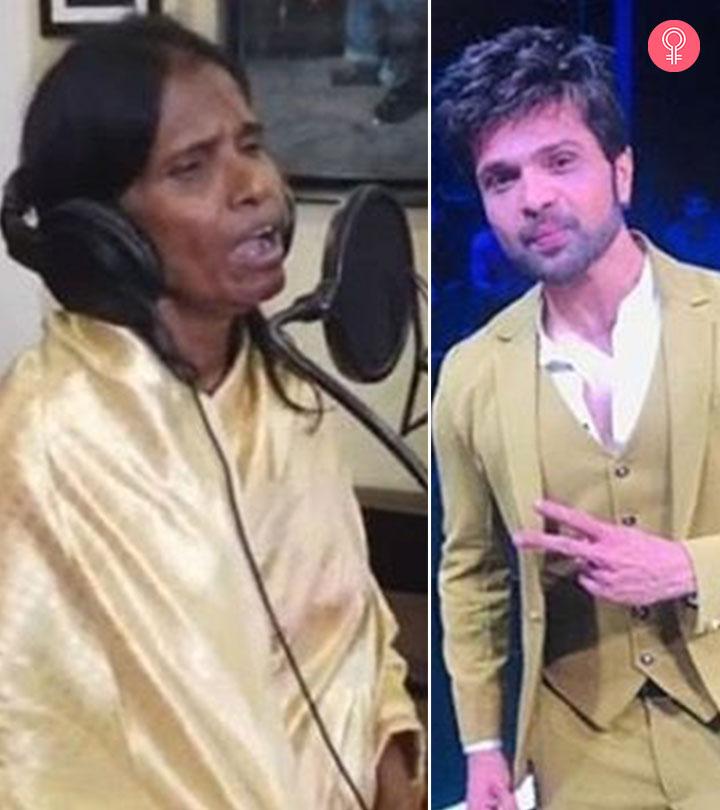 Every day we wake up and go to a job that we believe is our destiny. Most of us go with the flow, similar to the way a flock of sheep moves. Have you ever thought that a techie could be an amazing artist? Or, the lady who comes to your house to sell vegetables would have been a world-famous singer if she was given the right training and opportunity? We know that there are hundreds of singers, actors, writers, directors, and artists who have become popular and successful in their careers. These were the people who never gave up on their dreams or were born rich and influential enough to buy those dreams. But, there are many hidden talents among the common public who have what it takes to outperform even our favorite stars with their unmatched talents. It's just that these talents are forgotten in the hustle for survival and they never really got a hand to support them.
However, there are some people whose story makes us believe that fairytales can happen for real. And, no matter who you are, where you are, and how long it takes, destiny will always knock at your door in time. Kolkata's Ranu Mondal is one of those few lucky people who got a chance to take a totally different road mid-way through their journey of life. If you're an avid social media user, you would have already heard of Ranu Mondal. And if you don't, we're here to tell you about Ranu, who is currently known as the Lata Mangeshkar of Kolkata! Read on to know more.
From Rags To Riches
Ranu Mondal sang in public places like railway stations for a living. While some people gave her money, some others bought her food and that's how she survived. When fate crumbled down on her, all she had was her voice and talent of music that filled her stomach. But a few weeks ago, Atindra Chakraborty an engineer, recorded Ranu singing Lata Mangeshkar's Ek pyaar ka nagma hai, and uploaded it on Facebook. The video went viral and Ranu became the talk of the nation overnight. Everyone started talking about "the lady who sang so beautifully" and that day, at the Ranaghat Railway station, became a turning point in Ranu's life.
Even though many people have become popular on social media for showcasing their talents, Ranu got not just internet popularity, but also her ticket to Bollywood. Once the media started covering her story and taking her interviews, she became more than just a face that you saw on Instagram and Twitter.
Soon, she appeared on Sony Entertainment Television's music reality show "Superstar Singer", which was aired last weekend. During the show, she was asked to sing a few lines. Ranu sang the same song which made her famous all along the way — Ek pyar ka nagma hai. The judges and audience, who were stunned by her voice and talent, went on to shower her with compliments. Turned out that one of the judges on the show was Himesh Reshammiya, one of Bollywood's top music directors, who offered her an opportunity to sing for him.
Right around the same time when the episode was telecasted, another video of Ranu went viral on the social media. In this video, she is seen singing Teri meri kahani in a recording studio with Himesh, which is a song from the upcoming Bollywood movie, Happy Hardy and Heer that is produced by Himesh himself. According to rumors, she was offered Rs. 6-7 lakh for the song and although she denied it, Himesh made sure that he convinced her to keep the money.
That isn't the last that the industry heard of Ranu. It's also talk of the town that Ranu Mondal will be singing for one of Salman Khan's upcoming movies. In addition, she is also said to have gotten the opportunity to sing a song in action superstar Akshay Kumar's next flick. It's just a matter of time before we see Ranu Mondal as one of the topmost singers in the film industry with the kind of talent and popularity she has.
Ranu's Family
Ranu is in her 50s now, and her husband passed away years ago. After her video went viral and she became popular, her daughter Sathi Roy who hadn't met her for about 10 years re-surfaced. A video of the mother-daughter duo singing Aaj kal tere mere pyar ke charche also went viral just a couple of days ago. Even though there are speculations regarding the sudden arrival of Sathi into the whole scenario after her mother became a celebrity, Ranu is just happy to have her daughter back. According to her, this is her second life and she is overjoyed.
While social media has a lot of negativity in its bag, it also helps in giving voice to the public and bringing out talents like Ranu Mondal. From the person who uploaded Ranu's first video to those giving her opportunities, every one of them has set an example of how we can make this world a better place by uplifting others along our path. Are you looking forward to Ranu's upcoming songs? Share your thoughts with us in the comments below.
The following two tabs change content below.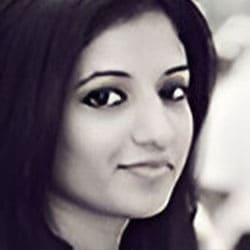 Latest posts by Chaitra Krishnan (see all)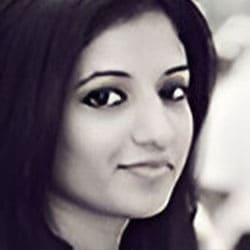 Chaitra Krishnan
Chaitra is an extremely passionate writer and storyteller. She has a triple main Bachelor's degree in Journalism, Communicative English, and Economics and a Master's degree in Journalism and Mass Communication. She has more than three years of experience in content writing and editing and specializes in beauty, fashion, and lifestyle genres. Her background in journalism helps her guide her team in churning out fine content for the readers. When she's not editing or juggling tasks at work, she likes to daydream and stalk doggos on Instagram.