4 Reasons Why Antioxidants Are A Must In Your Diet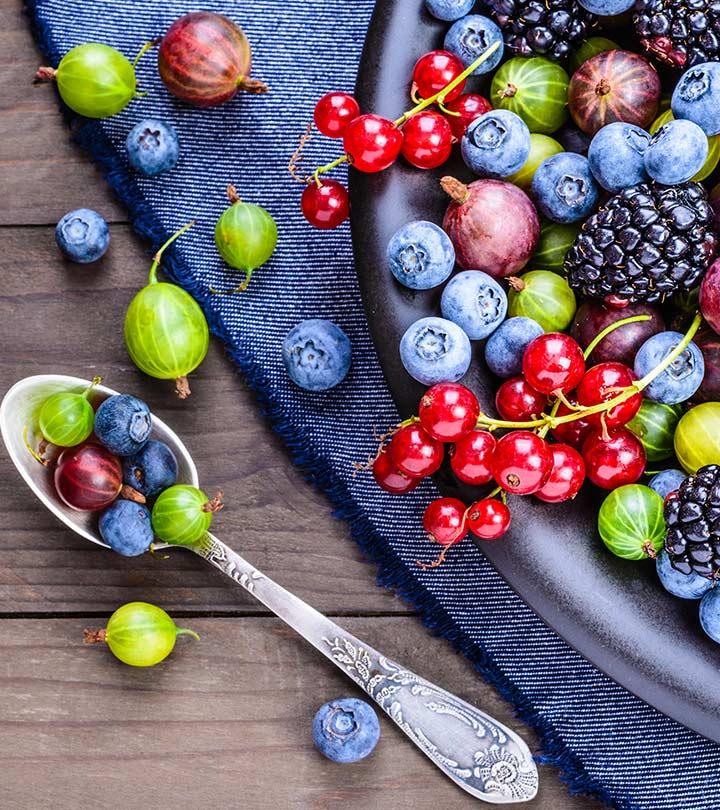 Any skin care article is incomplete without mentioning the word antioxidants in it. As far as skincare compounds go, antioxidants are the most sought-after by skin aficionados and specialists. They are critical in your skincare regimen for various reasons, and this justifies the hype. We have made a thorough list of what antioxidants are, how they help, and how you can include them in your diet through natural sources. Read on to know them all.
How Do Antioxidants Help?
Antioxidants are vitamins that shield the skin from the damaging effects of free radicals (1). Many environmental aggressors, like pollution or blue light, are repeatedly exposed to our skin during a typical day, increasing the number of free radicals in our skin cells (2). Premature aging, pigmentation, and dullness are symptoms of this oxidative stress on our skin. This is where antioxidants come in. Antioxidants hunt out and neutralize free radicals that aren't already charged (3). This helps keep your skin protected no matter how hectic your schedule is..
1. They Help Maintain The Appearance Of A Youthful Complexion
When it comes to anti-aging qualities, antioxidants top the list. Our skin begins to lose its suppleness and firmness as we get older. But, on the other hand, antioxidants try to slow down this process so that you appear younger. Therefore, when looking for skincare products, antioxidants like retinol, which aid in cell turnover, increase collagen formation, and repair DNA damage, should be sought out (4).
2. They Brighten The Complexion And Rejuvenate Tired-Looking Skin
Uneven skin tone and roughness can both be improved with the use of selective antioxidants (5). Vitamin C is the most commonly utilized antioxidant because of its ability to significantly improve the appearance of the skin. The skin is hydrated, and the hyperpigmentation is lightened due to its properties. In addition, combining vitamin C with sunblock improves your skin's defense against damaging UV radiation because of its superior ability to combat free radicals (6).
They also offer anti-inflammatory qualities that can help soothe sensitive skin and reduce redness. Polyphenols, for example, are antioxidants that also have anti-inflammatory and skin-calming qualities (7). They are nature's most potent anti-inflammatory. Antioxidants of this sort are excellent for soothing skin prone to irritation. Consumption of chamomile or green tea also has high levels of polyphenols which  help you maintain youthful skin for longer periods of time (8).
3. They Keep The Skin Hydrated To Keep It Supple
An antioxidant like vitamin E is ideal for those with dry skin (9). In addition to protecting the skin from free radicals, they also keep it moisturized. Free radicals can be fought more effectively when vitamin C is combined with other antioxidants (10). Wound healing capabilities make it an excellent choice for treating skin sensitivities and inflammation.
4. They Improve Skin By Strengthening The Skin Barrier
The lack of antioxidants in acne-prone skin can lead to inflammation, which can contribute to breakouts and other skin conditions like eczema (11). Add antioxidants to your daily skincare regimen to build the skin barrier and promote skin health. Acne scars, blackheads, and rosacea can also be reduced with antioxidants.
Foods High In Antioxidants: What Are The Best Choices?
Spices and herbs were discovered to have the highest concentrations of antioxidants. Fruits like berries, vegetables, nuts and seeds, and even chocolate are high antioxidants (12). For example, there are more than four times as many antioxidants in one cup of artichokes as in one cup of spinach, and the same amount of antioxidant power can be found in one cup of cauliflower, red cabbage, orange bell pepper, and beets combined (13).
Fruits Rich In Antioxidants
Consider the rainbow while planning your breakfast, lunch, and supper meals. Antioxidants abound in all of these hues. As it turns out, several fruits are substantial in antioxidants. Avoid pesticides and chemicals by purchasing organic fruits and veggies whenever feasible. You can consume more antioxidants by having a grain bowl for dinner, a green leafy salad for lunchtime, and a smoothie as part of your breakfast. Coffee and red wine are also acceptable substitutes once in a while.
Here are some fruits and vegetables you can include for your regular diet.
Every individual has a unique perspective on how much food they should consume per day. Ultimately, your health objectives, metabolism, and how fructose is digested affects what you'd like to add to your daily diet.. Make sure you include whole fruits and veggies in your diet to improve your vitamins, fiber, and mineral intake. Do you have a favorite antioxidant food in mind? Let us know in the comments section.
The following two tabs change content below.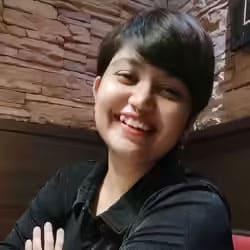 Indrani is a writer and artist who likes to add a dash of humor to everything she does. After graduating...
more