7 Red Carpet Hairstyles You Can Try At Home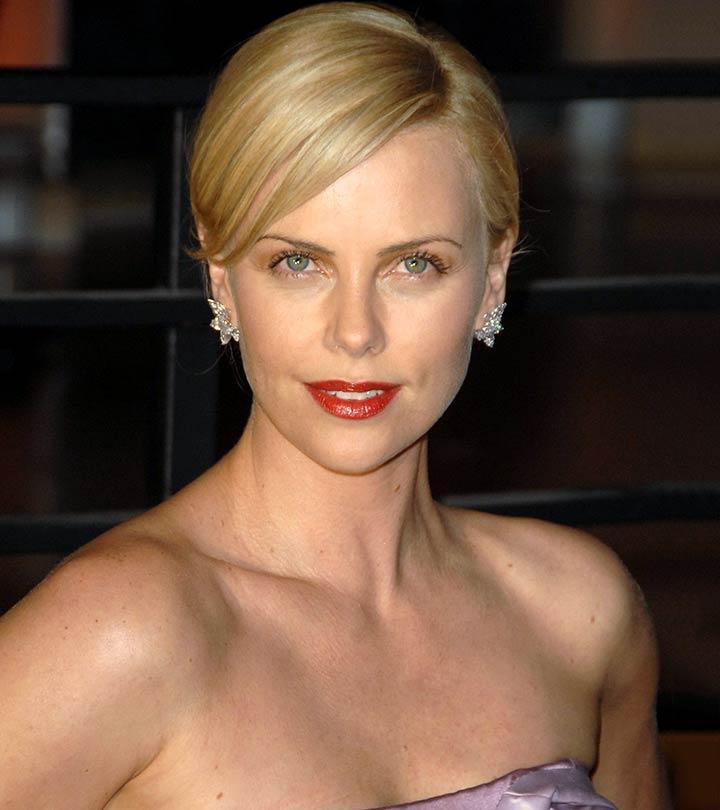 There hasn't been a single instance when I have watched the acclaimed red carpet events without going green with envy.
I mean, how can anyone not feel jealous after seeing those dazzling goddesses walk about – emanating an aura of magnificence!
Now, I can see you hating me for bringing this up – well, what's the use of talking about the red carpet beauties, when we can't have their hairstyles, right?
Mm…maybe we can.
Here we present to you the top 7 red carpet ladies who have made a mark with their hairstyles – and also, how you can recreate the same right at your home!
Curious to know more? Read on!
Sandra Bullock
Being one of Hollywood's highest paid actresses, Sandra Bullock never ceases to amaze us with her onscreen charisma.
And neither does she back down when it comes to sporting hairstyles that make style statements.
Leaving her locks down is what makes her look elegant and youthful. The severe side part highlights her sophisticated side, while pinning pieces to one side gives her a delicate and feminine touch.
How To Get This Style:
Unwashed straight hair would be the perfect foundation for you to sport this style. Run a little mousse through your hair to give it extra hold and volume.
Make a deep side part. Then, tease the front section of your hair by pulling it loosely back over your ear, instead of tucking it behind. Repeat on the other side.
You can use a little amount of styling cream on your ends, and let the loose hair flow over your shoulder.
Charlize Theron
How can one ever forget the shaven-headed, one-armed, yet tremendously resourceful warrior Imperator Furiosa from 'Mad Max: Fury Road'! Her performance in the movie was nothing short of a burst of craziness – and we have always loved it that way.
What we also love are her sleek side-swept bangs and low-knotted bun, which are nothing but a perfect mix of classic and modern.
How To Get This Style:
You need a handful of bobby pins to get this hairstyle. Take little sections of your hair and twist them back – this will leave the ends sticking out. And the result? A messy chignon effect!
Spritz your bangs with a little volumizer at the roots. Blow-dry them so that they stay side-swept across your forehead.
You can finish with a light, fine mist of hairspray.
Sigourney Weaver
Popularly known as 'The Sci-Fi Queen', Sigourney Weaver has never let her age stop her from looking graceful.
She takes the classic look a tad higher on the neck, and adds volume to a style that can be flattering at any age.
How To Get This Style:
This should be done while your hair is still damp. Make a deep side part using a comb.
Blow-dry your hair using a medium-sized round brush in order to get a smooth finish.
Run a straightening iron over large sections of your hair – this is not to flatten your chic bob cut (a little extra heat always adds a lot of extra polish).
Finish off with a spritz of shine spray.
Anna Kendrick
There is no doubt the tousled chignon is the ultimate style in modern glamour. And there is no doubt Anna Kendrick sports it best!
Perfectly suited for curly or wavy hair, the loose tendrils draw attention to the delicate features and the elegant bone structure – the ideal look for Anna Kendrick.
How To Get This Style:
Flip your hair over and spritz hairspray all over your hair. By doing so, you are giving your hair that extra little grit and keeping your chignon from wilting even after an hour.
Using your hands, rake your hair up and back. Push it forward at the roots to encourage the lift, and secure the ends in a twist at the nape of your neck.
Sticking in bobby pins and pulling out pieces can help you loosen the style.
Mist the twist using a little shine spray. Ensure the style looks sexy, fast, or chic, but not perfect.
Kate Winslet
If you say you haven't watched Titanic, you are either lying, or are from a different planet (most of the times, at-least).
This woman, with her angel-like beauty and mesmerizing performance, had melted uncountable hearts.
Her graceful side part and thick waves remind us of old Hollywood glamour.
How To Get This Style:
Firstly, use a gloss-enhancing shampoo and conditioner while shampooing. After that, blow-dry your hair straight as you would usually do.
As you dry, curl the front bits by twisting the ends with the barrel of your round brush. This gives you a strong wave at the bottom.
Carey Mulligan
Talk about pixie cut, and you will instantly get to guess the personality of the woman wearing it. And that's where Carey Mulligan steals the show. Her newly-shorn locks add volumes of edge and playfulness to her already gamine look.
How To Get This Style:
To get this style, you need to use products that add moisture and shine (this is to prevent your hair from puffing up). Make sure you use a rich conditioner, irrespective of the length of your hair.
Run styling cream and gel through damp hair.
You can either let your hair air-dry, or blow dry it. Use a small round brush to smooth out the very front sections. After this, blow-dry without using a brush on a very low setting.
Kathryn Bigelow
Kathryn Bigelow stepped into history books by becoming the first director to win an Oscar. By sporting a sleek, no-nonsense do, which was parted straight down the middle with little fuss, she undoubtedly redefined feminism and assertiveness.
How To Get This Style:
Use a light conditioner in order to add shine to your hair. Then, rinse with half a cup of apple cider vinegar.
Simply work a texture cream through the ends of your hair, and then blow-dry on low heat.
In order to emphasize movement and separation, apply a little more texturizer to your ends.
You don't have to be at the red carpet to sport red carpet hairstyles, right? Try out these hairstyles and let us know how you felt!
Image Credit: www.shutterstock.com
Recommended Articles
The following two tabs change content below.