Why We Need To Realize A Relationship Is Between Two People Only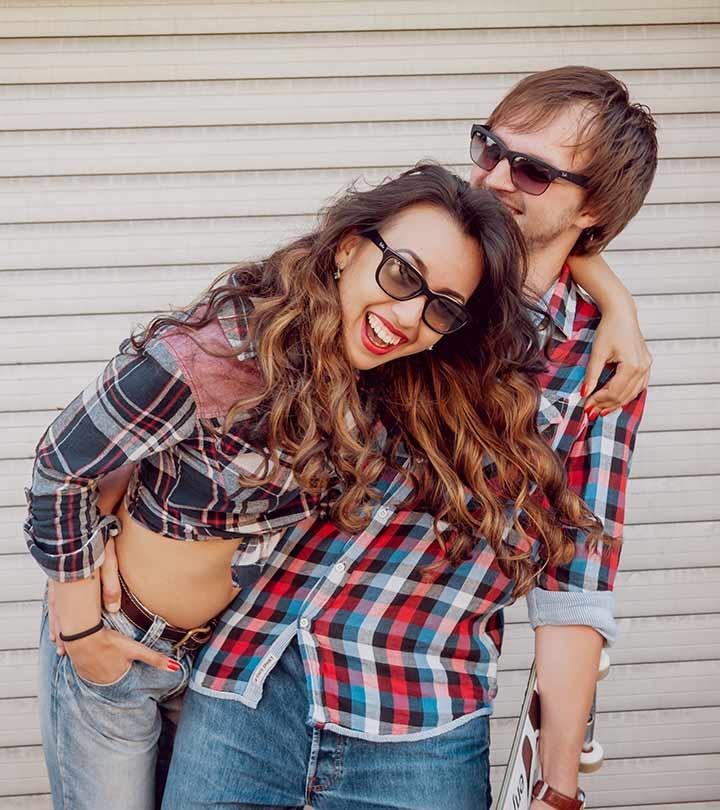 How many of you agree with me when I say that emotions are nothing but a gamble? I'm sure a majority of you just sided with me in agreement. To be able to feel connected to a significant other, understand him or her, figure out what you actually feel towards them, and then make the big move of confessing your feelings for them is a rollercoaster ride full of emotions. And it's only after you enter into an official relationship that the beauty of love, as well as the struggle to stay in love begins, right?
But, before we get into a relationship, what we need to understand is that a relationship is not other people's business. It is between the two people in love. No third person, no friends or family need to be involved in this. The repercussions of involving a third person into your relationship can spell disaster for its future. How so, you may ask. Read on to find out.
When Two Are Fighting, The Third Wins
Life is all about meeting new people and enjoying the experiences they bring along. So It's extremely natural if you or your partner get close with a colleague, a roommate or even make a new best friend. While it's all fun and frolic, you should ensure that you draw a clear boundary between you two and the other people when it comes to your relationship details. You might be under the impression that you are unburdening your heart or just simply venting, but airing your dirty laundry in public is really not a good idea unless you want an audience to count the faults in your relationship. You end up giving them a sneak peek into your personal life that often gives them enough material to ridicule you.
Never let a third person take advantage of any difference between you two. If you won't mark your boundaries, they might try to poke their nose into matters that shouldn't be of any concern to them. Also, your fights with your partner might give them an opportunity to take potshots at your relationship.
Third Party's Opinions Are Hazardous To Your Relationship's Health
Of course, it's nice to have someone with whom you can share your 'boyfriend problems'. But allowing a third person in on way too much information can backfire. If you're going to constantly crib about your partner to your friend, two things could happen. One, the person will get accustomed to your talks and might not really provide you the emotional support or pacification that you're looking for. Two, the person might become your teacher, asking and telling you as to what you need to do in order to make sure the fights don't happen, and this might be unsavory for your partner, for sure. The issues between a couple need to be resolved by the couple itself. Involving a third party might yield disturbing results and you end up losing the intimacy that's exclusive to you two.
Communication Gap Worsens Relationships
We all know how important it is to communicate well with your partner at all levels. We also know how difficult it gets when misunderstandings occur between the two of you in spite of you being extra cautious with your words. Well, I know the drill of the relationship. How it works, how it breaks, how it struggles to stay anchored in the ocean of problems. I'm saying this because I've been in a relationship for as long as five years and mind you, five years is not a short period at all. And the struggle I'd always face in my relationship was with communication. I once remember how I'd opened up my heart to Rahul, a common friend of my boyfriend and me. He definitely did listen to me patiently. He gave me tips on how to hold myself together and stand up for myself if I thought my guy was in the wrong. I did that. But our problems only kept increasing. It's only later that I found out that my boyfriend too had poured his heart out to Rahul and was given the exact same advice by him. We both stood our ground and there was no sign of adjustments or compromises, which is why the problems never reached a solution.
See, this happens. Your friends might think they're helping you, but you need to know that they clearly can't. We need to take control of our own mess, especially when it comes to relationships. We need to solve it on our own as a couple.
So, you have two things to make a note of here. One, don't let a third person try to tell you what's wrong with your relationship. Two, don't air your dirty laundry in public. I mean, come on, did you ask someone before falling in love with your partner? Then why let another be the judge? A relationship should involve only two people – you and your partner. That is it!
Happy loving munchkins!
The following two tabs change content below.

Latest posts by Shivani K (see all)