How To Reuse Your Old Silk Sarees In A Trendy Way!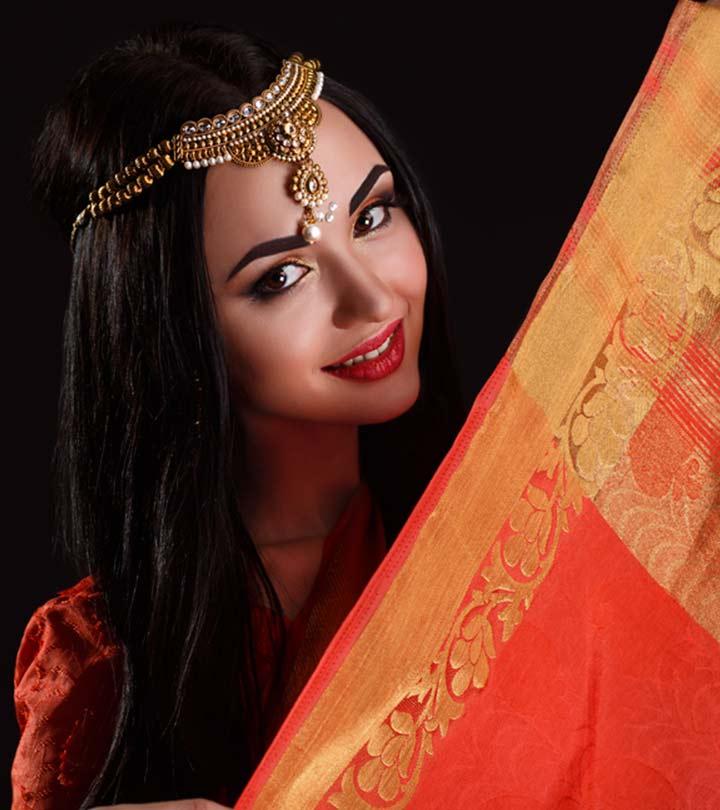 Silk sarees are nothing short of proud heirlooms that are passed on from generation to generation in almost all Indian families! These invaluable woven silk items are treasures you should cherish for a lifetime once you possess them. You won't find that kind of quality or those patterns in the market anymore. And even if you do manage to find a silk saree that matches up to your grandma's, it's going to cost you an eye-watering amount!
With that being said, styling these 'old-fashioned' garments to suit the trends of present times might seem like a daunting task. Since they're only so many ways you can drape a silk saree, the only option you have left to make it contemporary is to style it right. And that, fortunately, is not so difficult!
In this article, we'll shed light on 5 unique ways you can style your mom's 6 yards of pure silk with the help of blouses and accessories:
1. Contrast Your Blouse With Your Saree
Contrasting blouses is the most inexpensive way to modernize your old silk saree! Just fish through your wardrobe and find a blouse that is of a contrasting and yet complementary shade to your saree. For example, if you have a bright green saree, team it up with a pitch black blouse. Or pair a bright pink saree with a silver-toned one. The striking contrast of colors will instantly grab eyeballs no matter where you go! You can keep your accessories fancy and opt for big jhumkas or large bangles, depending on the sleeve of your blouse.
2. Wear It With A Closed Neck Blouse
Bandhgala blouses, Mandarin-collared blouses or those with a simple closed neck is one way to go if you want to up the glam quotient of an old silk saree. These seemingly conservative necklines can help you emulate the elegant styles of retro fashion queens such as Zeenat Amaan, Rekha, and more! They make the perfect pick for a themed party or a fancy occasion such as a cocktail dinner, a wedding sangeet or a gala of some kind.
The demureness of a closed neck blouse will lend you an effortless air of sophistication! With a closed neck blouse though, you have to be careful about the accessories you use. Necklaces of any kind are wholly unnecessary and can even ruin your look! So can bangles if you wear a closed neck blouse with full sleeves. Earrings, though, are a must-wear accessory. Keep your hair in a bun to look traditional and festive!
3. Let Designer Blouses Do All The Talking
Designer blouses with intricate handiwork are more than capable of complementing your old silk saree in a modern, vibrant way! Both embroidery and sequined ones look equally stunning when paired with a silk saree. However, there's a catch. Since most silk sarees generally have a bold pattern of their own, you cannot match a heavy blouse with it without looking OTT! This can easily be prevented though. All you have to do is pick a light silk saree with a more or less plain pattern and style it with a designer blouse. That way your outfit won't look like a hodgepodge of too many design elements! As for the accessories, you should let your designer blouse steal the thunder by keeping your accessories minimal.
4. Go Quirky With Your Blouse
Stand out from the crowd by matching your nani's silk saree with a statement-making, quirky blouse! Shirt blouses, t-shirt blouses, those with cold-shoulder, one-shoulder or even off-shoulder, ruffles, and lace will not only modernize your old silk saree but will have the ladies staring at you in envy. If you can pull off this snazzy look, you'll be able to uphold your own distinct style in a sea of traditionally dressed women. And that's something! Nevertheless, be careful with the accessories though. It's usually best to stick to silver jewelry or those with modern, simple designs as heavy ones in gold can create a disturbing mismatch. A bold silver nath or nose ring is a great accessory for this look!
5. Get Comfy In A Sleeveless Blouse
If the old silk saree you possess is too heavy or you're the kind of girl who prioritizes comfort over fashion, pair your saree with a sleeveless blouse. A plain, sleeveless blouse will divert all the attention to the beautiful pattern of your saree, thus making it the talking point. Besides, the easy-breeziness of a sleeveless blouse will allow you to wear your silk saree to day functions where the emphasis is more on simplicity than on glamour. Ditch the necklace when accessorizing and stick to just finger rings and earrings.
Your old silk sarees don't need to gather dust sitting in a corner of your closet anymore. Bring them out and style them as we showed you in order to create wearable fashion trends of your own!
The following two tabs change content below.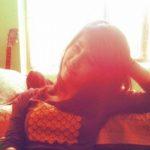 Latest posts by Tanya Arora (see all)