12 Royal Skin Care Secrets You Wish You Knew Earlier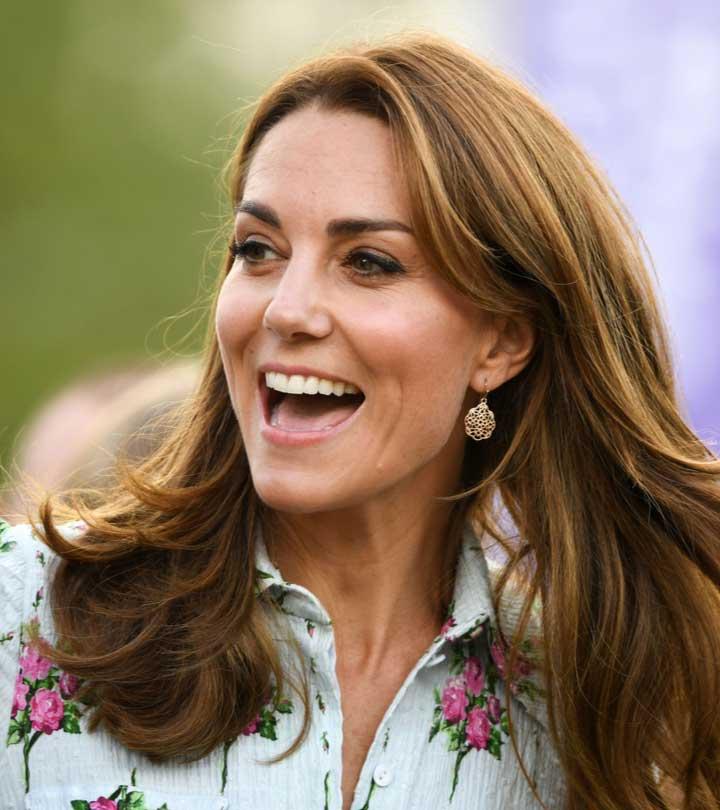 Let's be honest here, nothing fascinates us more than the skincare routine of celebrities! Be it public events or pictures on social media, we leave no stone unturned to scrutinize their skin and appearance. When we talk about Royal families, everything about them appears absolutely flawless. They have millions of followers, and we certainly would like to know their secret to appear fresh as a flower all day. Wish you knew the tricks to look fabulous all the time? We at Stylecraze gathered some of the Royal skincare secrets to help you look amazing without the need for any expensive treatment or products. Want to know them? Read to know more!
1. Kate Middleton's Bee Venom Face-Lift
A few days before the wedding, Kate Middleton got a bee venom face-lift from the renowned English beauty therapist Deborah Mitchell. Bee venom is ideal for getting rid of premature wrinkles and fine lines. That sounds dangerous, right? But bee venom has proved to be an ideal skincare tool to make your skin look youthful and supple. It works by pumping more blood flow into the area of application and the supply of nutrients also increases. Even if you are not sure that dabbing bee venom on your face is the right way to go, her ravishing photos definitely will encourage you to research it!
2. Grace Kelly's Hand Creams
It's no secret that the Princess of Monaco aged like fine wine, but she has a little trick to postponing her wrinkles. According to beauty expert Peter Lamas, Kelly is always stocked with hand creams. The reason is, hands reveal the fine lines and wrinkles before your face does, so pampering your hands makes the aging process slow down a little. We usually tend to pay so much attention to our face but forget our other essential bodily needs. Hands show very obvious signs of the ageing way before your face does. So take some notes from Grace Kelly and stock up on those hand creams.
3. Charlotte Casiraghi's Clear Skin Secret
Grace Kelly's granddaughter believes it is essential to keep her skin healthy always, and her routine is easy to follow. She never sleeps with her makeup on and follows a skin cleansing treatment every day. She uses all-natural products and moisturizes her face to keep the pores clean.
4. Rania al Yassin's Anti-Ageing Secret
The queen of Jordan has a unique way of looking pretty all day. While she is as beautiful physically as she appears in the public eye, her love for charity shines brighter than her luminous skin. She tries to keep negativity out of her way, which helps her shine through the years. This is why the princess says the topic of anti-aging doesn't fit her plans.
5. Diana Mountbatten-Windsor's Skin Care Regime
Mary Greenwell, the makeup artist, said that the royal was always careful to treat her skin right each day. This included cleaning, toning, and moisturizing her skin every day. She would never go out without being well-coated with sunscreen.
6. Princess Maria-Olympia's Skin Treatment
Princess Maria believes in helping her skin rejuvenate with plenty of rest. She also stands for skin treatments by Dr. Lancer in L.A., and her facials are done by Eve Lom at the Sanderson in London.
7. Meghan Markle's Organic Secret
Duchess Meghan Markle has an organic method to prevent breakouts and other skin problems. Her secret is tea tree oil. She never travels without her tiny bottle of oil to keep her covered during mosquito bites or injury. She favors facial massages to shape her jawline and cheekbones and includes them in her daily routine. No whitening creams, cakey foundation but pure and natural essential oils to maintain healthy skin. The Royal knows how to keep it classy without overdoing the use of skincare and beauty products. All you need to do is identify the right ingredient for your skin.
Besides these, every royal follows some age-old secrets to keep their skin elastic and spot-free.
8. Facial Exercises
Facial exercise is one of the easiest ways to keep your jawline defined and shapely. It hardly takes time, and dedicating five minutes to the jaw exercises will bring fruitful results. As silly as it looks while doing it, it will help you keep the double chin at bay! This is Meghan's secret to flaunting her youthful face.
9. Apply Eyeshadow In Three Steps
The Duchess of Cambridge did her own wedding makeup with the help of Bobbi Brown's professional assistant, Hannah Martin. The makeup kit comprised three eyeshadow shades: Ivory all over, Rockstar on the lower lid, and Slate on the crease. This created beautiful contouring and highlighted her eyes.
10. Keep The Lips Hydrated
Parched and flakey lips are a big no-no when it comes to healthy skin. Every British Duchess has her handbag equipped with a lip balm that lasts long and gives them a nice tint to flaunt. This is especially true if you have noticed them attending casual events like organizational visits, meetups, attending sports games, etc. They are not up for a full face of layered makeup for these casual events but never leave their lip balm or sunscreen out of sight.
11. Rosehip Oil To The Rescue
Kate's secret is rosehip oil that she never leaves out of her beauty regime. It does wonders in making your skin glow and has fantastic effects on your skin. It is great for forming collagen, moisturizing deeply, and keeps your skin from getting dry and flaky.
12. Change your Hairstyle Often
Diana set the goals for styling hair real high. Her chic pixie cut is a sensation, and that sets her apart from all the other Royals. Not only did it compliment her personality but also defined her bold choices with looks. The people's princess rocked a number of hairdos like shag cut, choppy bangs, tousled waves, and her side-parted hair.
Looking beautiful and having healthy skin does not necessarily have to include expensive products and treatments. It can be as simple as cleansing and nourishing your skin. So now that you know the secrets to making yourself picture-perfect, are you ready to try out these hacks? What is your secret to maintaining glowing skin throughout the day? Let us know in the comments below!
The following two tabs change content below.