7 Secrets He's Probably Keeping From You, But It's OKAY!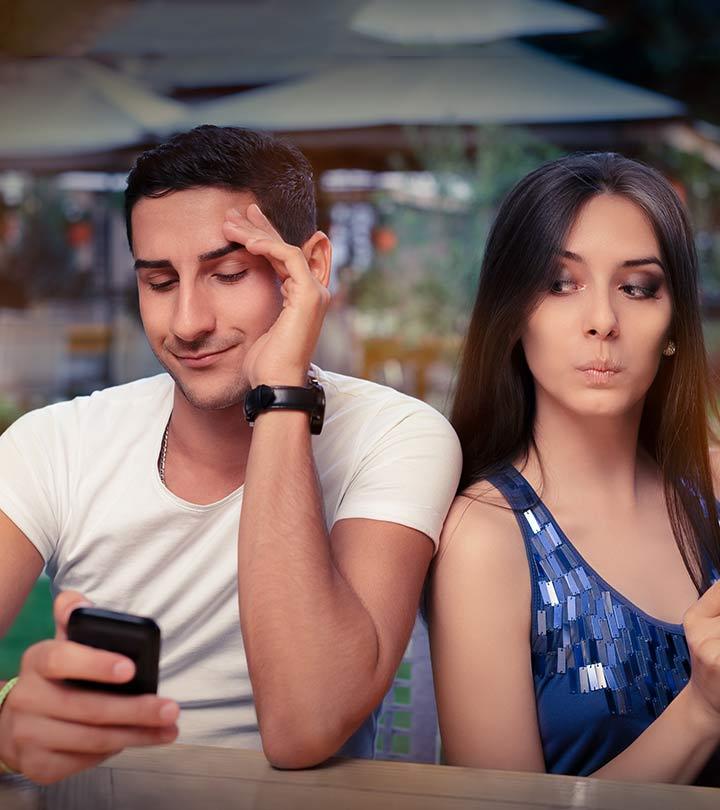 For a relationship to go the distance, transparency is critical. After all, love is all about sharing and caring isn't it? We don't want our guys to lie or hide anything from us. And the same rule applies to us women too. But, have you ever found yourself in a situation where you wished you didn't know something? I mean, you had a pretty decent impression of your guy until you discovered another side to him. Do you relate to this? Then, this article is just for you. Let me tell you, at times, it's okay to keep things from your partner as spilling the beans on the same would be like opening a Pandora's box. Ignorance, my dear, sure is bliss. So, here is a list of secrets that guys might keep from you and it's totally okay for your own peace. Wanna know what they are? Let's check them out…
1. He Won't Stop Watching Porn
If you thought watching obscene videos was a teenage fetish, wait till you hear this. Most men can't get enough of porn. They might not admit to it in public or you in particular for fear of being judged. But, given a chance, they all love to watch it in the confines of their rooms. Why, even our own Bollywood celebrities confessed to it on the chat show Koffee With Karan! So, it's perfectly reasonable for men to continue with the habit even after they grow up to be adults. As long as he doesn't force you to watch them, it's fine. Or do you enjoy porn too? Then, go have fun! Just make sure your expectations from each other don't change after watching these videos. And if your guy doesn't want to tell you about this, no big deal!
2. Checking Out Other Women
I am reminded of Shah Rukh Khan's famous dialogue in Dilwale Dulhania Le Jayenge – "Mujhe toh koi ek ladki pasand aa hi nahi sakti hai… ab kisi ki aankhen achchi hai, toh kisi ki naak achchi hai, kisi ke honth achche hain, kisi ke kaan ache hain." (I can't like just one girl. Each girl is beautiful in her own way. One girl might have beautiful eyes, while another a beautiful nose, and yet another might have lovely lips or sexy ears.) Just because your guy is committed to you doesn't mean he has to turn a blind eye to all the beauty around. It's natural for men to continue checking other women out. As long as it's harmless fun, nothing to worry. So, don't be shocked if you caught him checking other girls out. Take a chill pill, babe!
3. Stalking His Ex
 We all do it, don't we? If you hear a person saying he doesn't stalk his ex-girlfriend on social media, he's either lying or abnormal. This is more common in the initial days following the breakup. Both guys and girls are very much interested in knowing what's happening in the lives of their exes. Who's she dating? Has she found a better person? Has she posted a relationship update yet? These are a few of the many questions that haunt people after a split. So, there's no surprise there.
4. …And Your Ex Too!
LoL, LOL. Can't stop laughing. If your guy keeping tabs on his ex on Facebook angers you, wait till you hear this. He's stalking your ex too! I know you guys have decided not to discuss your previous relationships. But, when curiosity gets the better of him, nothing can stop him from digging in a little to get a peek into your past life and collect some gossip. He is definitely interested in who you dated, how he looked like, and what kind of pictures you posted on social media, which will show the extent of closeness you shared with your ex.
5. Boys' Night Out
No guy would want to trade this for anything in the world. If you are wondering what is it that they are so excited about, you don't want to know. Boys' night out is all about having fun. It could be as simple as watching an action film, a game of cricket, or just getting drunk and watching porn. I am sure even you don't want to discuss what happens during your night out with girls. Moreover, revealing such things is against the bro code, got it?
6. Not Washing Their Hands
 Now, don't scream! This is true of most men. And they sure don't want you to know that, for obvious reasons, of course! So, the next time you see a guy walking out of a washroom and coming towards you, avoid a handshake.
7. Wearing Unwashed Underwear
 Guys love to stay dirty. So what if it means wearing unwashed clothes again and again? How would you feel if I told you he doesn't mind putting on the same underwear? Don't freak out, it's not anything unheard of.
So, those are the things that men don't want you to know or discuss. Better that way, don't you think? Are there any more things that you know of? Feel free to add to the list. We look forward to your comments in the box below.
The following two tabs change content below.