Should Women Shave Their Face? Here's Why Some Beauty Experts Vote Yes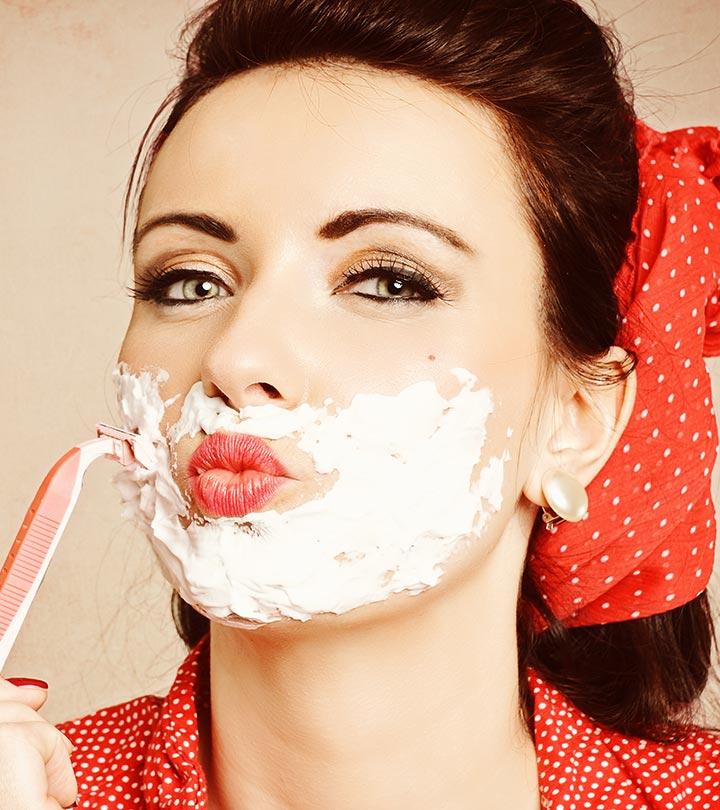 There's no denying the fact that the growth of facial hair in women varies from person to person. While some have very fine or negligible hair, others have dense and thick hair. But, is it good to shave facial hair? And if yes, how is shaving superior to other facial hair removal techniques?
To be honest, there is nothing new about shaving the hair on the face. Famous personalities who were known for their beautiful and flawless skin, such as Cleopatra, Elizabeth Taylor, and Marilyn Monroe, have been famous for shaving their face – and they treasured their razors!
This topic was discussed on Today.com a few days back, and according to the discussion, most of the beauty experts voted yes for shaving facial hair. The myth that once you start shaving, your hair will become coarse and the growth would be faster was also debunked.
Here is the video clip from Today.com discussing about the merits of shaving facial hair:
What are the benefits of shaving your face?
Shaving your facial hair not only removes your hair, but it also removes dead skin cells that are deeply layered, thus making the skin look fresh, smoother, and brighter. The removal of dead skin cells also helps beauty products to penetrate deep into the skin and reduce the growth of facial hair. It is also a great way of exfoliating your skin and also helps in delaying the process of aging. However, if you have very coarse or thick hair, there are chances that you might get bumps, and these bumps might get punctured with the growth of new hair. However, the chances are very rare.
One important reason you should opt for shaving rather than waxing or laser treatments is because the latter duo cause irritation to the skin, and also don't remove the peach fuzz. And, not to mention, these methods are very costly too!
To help you accept the concept of shaving, various beauty vloggers such as Huda Kattan have come up with a video of them shaving their facial hair and explaining how the technique will help you get smoother skin along with enhancing your makeup.
Caution: Just in case you are very excited to shave your face after reading the article or watching the video, do not rush to use your boyfriend's or husband's razor to remove your facial hair! LOL!
Here is another interesting video on how you can shave your hair and why it is the best way of facial hair removal.
Would you feel comfortable shaving your facial hair? Have you ever tried it? How was your experience? Share your feedback in the comments box below.
The following two tabs change content below.