6 Simple Makeup Tricks To Make You Look Gorgeous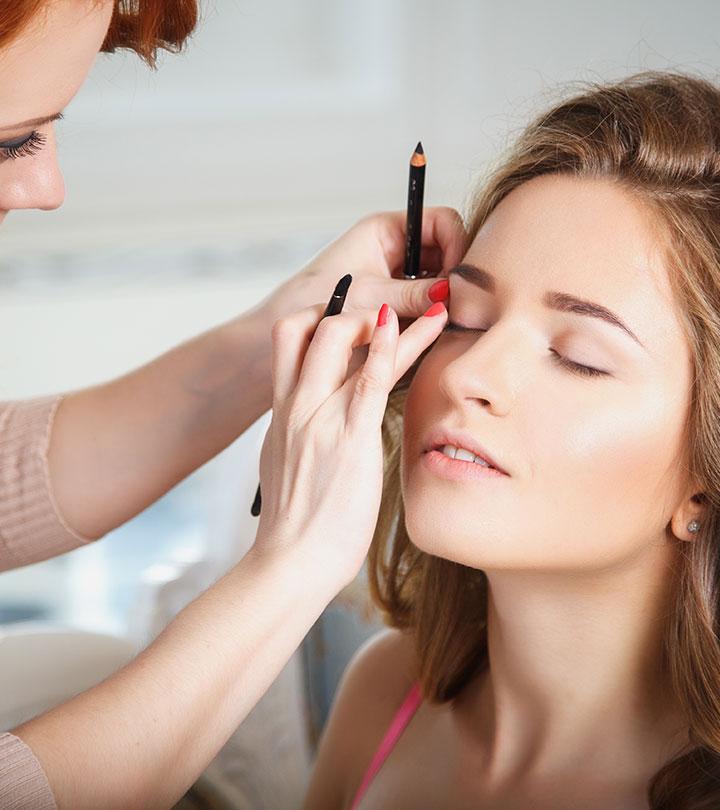 By now you know, makeup products include more than just lipstick, eyeliner, and concealer. In fact, it entails such a broad and intricate spectrum of products that it's not uncommon to be overwhelmed by the options. Good makeup products are believed to be overly expensive and difficult to use for beginners, but that is not entirely true. A perfect makeup look can be achieved if you know a few good makeup tricks.
So, if you want to know how to use makeup and highlight your best features, we are here with the list. Read on to know them all.
1. Aluminum Foils May Be Used To Increase The Effectiveness Of Face Creams
Some people swear that the results of applying a cream mask can be greatly enhanced by wrapping the face with aluminum foil. The foil mask may also be used to reduce the appearance of morning puffiness. Applying toner followed by the mask is an effective method for deflating puffy skin.
2. Master The Technique Of Contouring
Use a bronzer a few tones darker than your complexion and a concealer a few colors lighter than your skin for highlighting. Keep in mind that a flawless and natural finish is achieved by careful mixing of the makeup.
3. Try The Triangle Trick With Your Concealer
Concealer seems to be a simple beauty product for masking under-eye circles. It's easy to use too. Just dab on a few dots and blend it on your skin. However, there is a more effective strategy than merely connecting the dots and smudging them. Create the illusion of a younger face by applying concealer in the shape of a triangle beneath each eye and blending it out with a damp beauty sponge or brush. Using this method to apply concealer can instantly make your eyes pop and refresh your entire face.
4. Use Lip Balm To Gloss Your Eye Shadow
Swipe some lip balm around your eyelids after you've applied your eyeshadow to give it a glossy finish. Make sure you don't over-smudge it to create a uniform look.
5. Use A Spoon To Create A Winged Eyeliner
Hold the spoon to your outer eye corner for a flawless winged liner look. Draw an uninterrupted line with your eyeliner by following the arrow on the handle. The next step is to use the spoon's rounder section to cup your eyes and the spoon's curved edge to make the wing's curving tip. Finally, use eyeliner to fill in the void between the two lines and continue it up to your top lash line.
6. Extend The Wear Time Of Your Lipstick
Do you wish your lipstick would not fade during the day? Stick a handkerchief over your lips after applying a coating. It can help you clean up your lipstick disaster. Put on another coat of lipstick and set it with a dusting of powder.
So now that you know how to apply your makeup right, here are a few tips to keep your skin healthy in the long run.
1. Put On Sunblock
The sun is the primary culprit for aging skin. Severe skin damage can result from overexposure to the sun, which causes dehydration and the production of free radicals. When out in direct sunlight for extended periods, it is crucial to use sunscreen to protect yourself from the sun's damaging rays. You should also avoid getting too much sun by wearing protective headgear.
2. Drink A Lot Of Water
Hydration is essential for healthy skin. Lines and wrinkles are accentuated by dehydration and the skin might feel irritated and look lifeless. It can lighten the shadows around the pupils and around your nose as well. Coffee and alcohol both cause the skin to dry out. Hydration from drinking enough water helps the skin retain its natural radiance.
3. Moisturize Your Skin
Every kind of skin, whether dry, oily, aged, or prone to acne, can benefit from daily use of a moisturizer. The formation of wrinkles and lines may be averted with regular moisturizing since it prevents flaky and dry skin and maintains skin cells functioning at their peak. You can apply black cardamom seed oil on any fine lines and wrinkles under your eyes.
4. Sleep Properly
The term "beauty sleep" is not made up. Every night, we require 7–9 hours of sleep to replenish, revitalize, and repair our bodies. As we sleep, our bodies replenish their collagen supply, which is like going to the spring of youth every night. Experts advocate a cool (about 65 degrees Fahrenheit), dark room, and a regular bedtime routine for optimal sleep hygiene.
So now that you know what you need to enhance your features and look pretty, nothing can keep you from looking absolutely gorgeous. So, what is your secret to the perfect makeup look? Let us know in the comments section!
The following two tabs change content below.