Simple Tips To Get Rid Of Stress At Work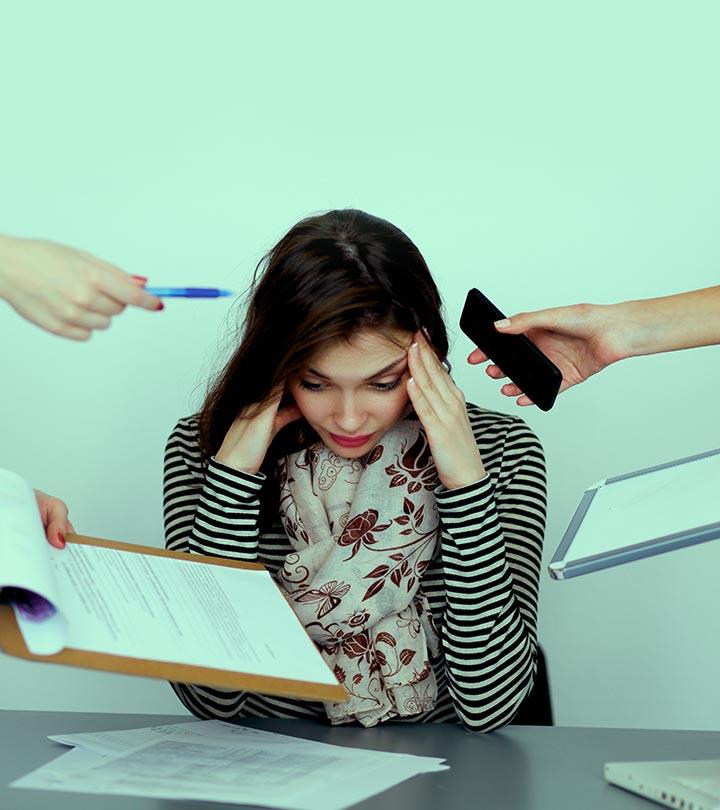 In the world of deadlines, working late night at the office, skimping on sleep, and erratic eating schedules, stress has become a very common problem. A lot of individuals are fighting with stress, but all they need is some relaxation.
You need not go to a spa or a vacation to relax. Here are a few simple home remedies that can help you zap the stress fast.
1. 4 Natural Home Remedies To Get Rid Of A Headache
A headache is one of the most common ailments that is experienced by people of any age group. It can be caused due to a number of factors such as tension, stress, improper food, lack of sleep, or sinus-related problems. If not treated on time, headaches can make you nauseous.
The easiest way to get rid of a headache is to pop a painkiller, but this method may not help in the long run. Here is a video featuring four natural home remedies that help to get rid of a headache. Watch the video and try them out.
2. 2 Simple Natural Home Remedies To Treat Signs Of Depression
Being depressed can make you feel sad and helpless, even though you are not! Depression affects a lot of people and most of them take the help of anti-depressants to get over it. However, this is not the correct way to deal with it.
Severe depression must be treated with the help of a health care professional. However, if you're suffering from minor signs of depression, such as anger outbursts, hopelessness, and loss of interest in family and friends, then you can take help of home remedies. There are a few simple home remedies that can help fight against depression.
Here is a video that can help you. Watch it and don't let depression affect you again.
3. 3 Simple Home Remedies To Cure Weakness (Asthenia)
Weakness can be identified when you feel lethargic and tired all the time. It can make you feel so sluggish that you will lack the energy to carry out your daily activities.
Weakness is not generally a sign of illness – it's just an indication that your body is deprived of proper sleep and food and you must start taking care of it.
Here is a video on three simple home remedies that can help you cure weakness in the body. Watch the video to learn more about them.
4. 2 Best Natural Home Remedies For Stress Relief
The human body is strong enough to handle tension and stress, but too much of them can cause harm to the mind and body. Stress has a direct effect on our mood and behavior, and too much stress can lead to obesity, heart disease, and high blood pressure.
Dealing with stress can be extremely hard, but tackling it is also very important. Here, we are sharing a video on two best natural home remedies that help in relieving stress.
Watch the video below and fight that stress.
5. 3 Best Home Remedies To Cure Sore Eyes
Sore eyes affect people of all age groups and are usually caused due to eye fatigue or allergies that occur because of overexposure to the sun.
The eyes may feel tired and heavy, and you may even find it hard to open them when you're suffering from this condition. Sore eyes need special attention and care and if not taken care on time, the infection may increase. Here is a video featuring three best home remedies to cure sore eyes.
Hope you liked the videos. Share your views in the comments box below.
The following two tabs change content below.