13 Skin Care Blunders That Cause Skin Damage And Premature Aging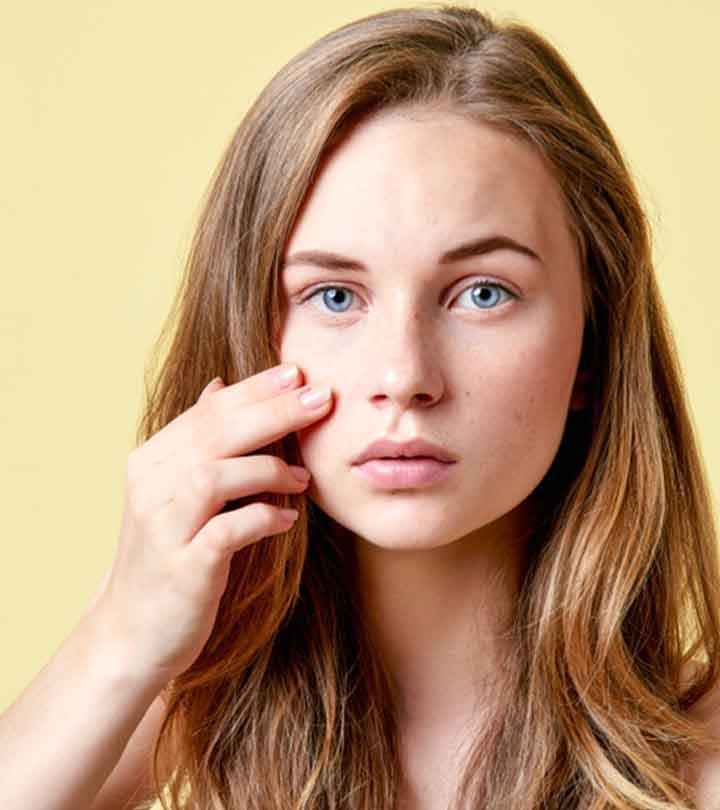 Aging is inevitable but we still do have the power to slow the process down. You must have noticed certain celebrities aging like fine wine but when it comes to your own aging process, you often feel helpless against time. But then, celebrities often have skincare specialists and personal dermatologists there to guide them in every way. Add to this the years of proper diet and exercise they put in to maintain their health. However, when it comes to us normal folks, all we can do is trial and error to see what works and what doesn't. But this can get really frustrating when no amount of skincare products really work even after you spent a fortune on them. Well, don't worry ladies! We're here to help you understand a bit more about skin damage and signs of aging and how you may be worsening them by following certain practices that you may never have thought would make such a huge impact. So, here are a few things that you may or may not be doing intentionally, but can lead you into looking a lot older than you actually are.
1. Ghosting Your Sunscreen
While ghosting toxic people from your life is a great thing, it's important that you don't ghost your sunscreen. While many of us may only notice the tan, we don't think about the long-term consequences of sun exposure. The harsh rays of the sun can be extremely damaging for your skin and cause issues like roughness, premature wrinkles, and hyperpigmentation (1). It doesn't matter if it's sunny or cloudy, use sunscreen every single day throughout the year! Also, make sure you get a wide spectrum sunscreen (works against both UVA and UVB rays) that is SPF 30 or above and sweat-proof.
2. Not Cleaning Your Skin Before Sleep
Ah, removing makeup and washing your face when you're exhausted after that house party can sound like an impossible task. But if you want good skin and regain the youthful glow, you'll have to pay the price. Imagine all the dust, dirt, sweat, oil, and pollution that will team up with your makeup to clog your pores. The chemicals in your makeup aren't making things any easy either. You can end up with acne and damaged skin if you don't religiously clean your skin before bed every night. It's a good idea to set your washroom rack with your makeup remover, cleanser, and moisturizer before you step out for such eventful nights so that it's easier for you to get done with the skincare routine once you're back.
3. Not Cleaning Your Skin In The Morning
It is encouraged to apply the most effective skincare products at night for a reason. Your skin repairs and rejuvenates itself while you're asleep and during this process, it purges and kicks out all the toxins and dirt that's trapped. Even if you thoroughly cleaned your face the night before, it's important to wash your face in the morning as well. Otherwise, it can lead to build-up and dullness throughout the day resulting in premature aging and other skin issues.
4. Touch Ups During The Day
When you buy makeup products that do not require touch-ups too often, it isn't just a matter of convenience. Did you know that constant touch-ups can push the pollution and dirt sitting outside your skin deep into your pores? Well, that's what happens and hence make sure you buy products like foundation and concealer that can stay put for longer and are sweat-proof.
5. Ignoring Pollution
Yes, washing your skin squeaky clean once you're home is important to fight off pollution but that's still not enough. Make sure you use a scarf or a mask to cover your face (and hair) while you're walking or riding in extremely polluted areas with a lot of traffic and dust (2). The next most important thing to do is to use an antioxidant-rich moisturizer or serum to neutralize free radicals before they cause oxidative damage to your skin.
6. Having A Sweet Tooth
It makes you put on weight, yes. We all know that, but did you also know that consuming too much sugar can have adverse effects on your skin? And it's not just about your morning coffee, pastries, and chocolates. Bread, soups, sauces, and similarly packaged products that aren't really sweet also contain refined sugar. The production of elastin and collagen gets blocked by the enzymes produced by refined sugar and this obviously leads to premature aging, saggy skin, wrinkles, and fine lines (3). Try to reduce your daily sugar consumption to 30 grams or less and see the result on your skin and health for yourself.
7. Refusing To Upgrade Your Skincare Routine
It goes without saying that you need to upgrade your skincare routine as you age. However, we're still saying it out loud and clear over here because some people have the tendency to stick to a cream that they used for years just because of habit or guaranteed results even though the results are barely visible. Well, why settle for something minimal when your skin needs a lot more than what it did when you were 20? As you age, your skin becomes thinner and dryer which is why it needs a whole different set of products at every stage of your life.
8. Upgrading The Routine Too Often
Having said that, it's also important that you do not keep changing your skincare routine too often. Your skin isn't a lab specimen for experimentation (regardless of what multiple beauty influencers portray). If you begin using a new product or an entire routine, give it a few weeks or months to show the results before discarding them off as "useless" and jumping on to the next one. Remember, all good things take time!
9. Using Products That Aren't For You
Don't use your boyfriend's moisturizer or your mum's face serum. Use products that are meant for your skin type and issues. If you compromise on what you put on your skin, there's no way you can escape from the claws of damage and signs of aging.
10. Sacrificing Your Sleep
A good night's sleep is as pricey as gold sometimes. The stress of juggling between professional and personal life and dealing with various other emotional issues can take a huge toll on your mental health and sleep. While we understand that it's a very difficult thing to do at times, it's important that you try to get at least 8 hours of uninterrupted sleep every night. Take a calming shower, use an oil diffuser, play some relaxing music and keep that mobile phone away, all for the sake of your skin.
11. Forgetting Your Neck
It often feels like your neck and décolleté area are third-wheeling when it comes to skincare and your face. You totally ignore the area most of the time because well, "it's just the neck". However, no matter how healthy the skin on your face looks, if your neck looks saggy and crepey, it can make you look a lot older than you are. The skin on our necks is very thin when compared to the rest of our body, yet we use our regular soap and shower gels on our necks. Instead, try to use the products that you use on your face, on the neck, and décolleté area. Throw in a good, firming neck cream and you're good to go.
12. Being A Total Sucker For Heat
Who doesn't love hot tubs, saunas, and piping hot water showers after a long day, right? Well, it might be extremely relaxing to indulge in all of these, but constant heat and humidity can result in a faster appearance of wrinkles. This is because hot water can make your skin extremely dry by ripping it off of its natural oils.
13. Excessive Exfoliation
"Be gentle, your skin is delicate" is a mantra everyone should chant while using physical exfoliants on their skin. Using physical exfoliants with large, chunky particles that are irregular in shape can harm your skin by causing micro-tears on the surface. Add excessive pressure to it and you'll be leading your skin to unnecessary sensitivity and damage. If you're using chemical exfoliants, make sure you use one that suits your skin type and something that's not too harsh. Exfoliation should be done twice or thrice a week and never more than that.
These are just a few of the many skincare mistakes that you need to watch out for if you want healthy and youthful skin for as long as you can have them. Are you guilty of making any of these skincare mistakes? Which one came in as a shocker to you? Let us know your thoughts in the comments. Also, don't forget to share this article with someone you love so that they can treat their skin better as well.
References:
3 Sources
The following two tabs change content below.